Finder makes money from featured partners, but editorial opinions are our own.
Hit and run car insurance
If someone does a runner, don't worry – hit and run car insurance can cover all damages.
If you're the victim of a hit-and-run and have comprehensive car insurance, your insurer should cover all damages. Don't have comprehensive cover? You might have to track them down through legal means and get the police involved. Consider getting more cover to protect future-you.
What is a hit and run accident?
The first thing many of us think of when we hear the phrase 'hit-and-run' are those heartbreaking news stories of pedestrians being hit by a car and then left for dead as a panicked driver flees the scene. But that's not the only type of hit-and-run.
In more general terms, a hit-and-run accident refers to any motor vehicle accident where one driver leaves the scene without exchanging details or checking to see if everyone else involved is okay. A hit-and-run accident can also refer to when someone hits your parked car and doesn't leave their details.
These types of accidents occur for a variety of reasons but basically it all comes down to the fact that the fleeing driver fears the legal or financial consequences of the accident they have caused. Maybe they were under the influence of alcohol or drugs, maybe they're uninsured, or maybe they simply don't think they can afford to pay an insurance excess or cover the cost of repairing your vehicle.
The good news is that if you're the victim of a hit-and-run accident, your comprehensive car insurance can help.
Does car insurance cover hit and run accidents?
Whether car insurance covers a hit and run naturally depends on whether you are the culprit or the victim, and the situation.
If you commit a hit and run
If you are to blame, you won't be able to claim from your car insurance. By driving away you turn an accident into a crime, which your insurance won't cover.
If your car is damaged in a hit and run
If you go out and find your car has been sideswiped, it's possible you will be covered. You generally need to have comprehensive cover to successfully make a claim. This covers damage to your car from a wide range of sources, including other drivers and car accidents.
However, you could be found "at fault" for the accident, and need to pay an excess to make your claim. In order to be found "not at fault", you generally need to be able to indicate who caused the damage, and provide details of their registration and address. Naturally this is difficult to do if that person drove away after hitting your car.
One alternative is to avoid making a claim, and instead pursue the culprit through legal means. If they can be tracked down, they may be legally ordered to pay compensation for the damages. Even if you decide to go down this path, you should still let your insurer know what happened.
In short, if you can't track down the driver who was at fault, then your only likely options are going to be one of the following:
You pay for the repairs yourself.
You make a claim on your comprehensive car insurance and pay any applicable excess. This option could also result in your premiums being increased.
If with the help of the police you are able track down the guilty driver, then you can opt for one of the following options:
Make a claim on your car insurance. In this instance, you may not have to pay any excess or be hit with increased premiums.
Recover the cost of repairs from the other driver and avoid making a car insurance claim.
What should I do if my car is hit while parked?
You should try to determine the extent of the damage, and document the incident as soon as possible by doing the following:
Note in writing the time at which you discovered the damage.
Note in writing any other details that may be relevant, such as whether you heard a loud crash in the night and what time it may have been.
Take photos of the damage, both close up and further away. You want to clearly capture the extent and type of damage. Imagine asking a mechanic to give you a quote based on those photos alone; that's the kind of detail you need.
Ideally try not to drive anywhere else that day. If you do, make sure all the damage is well documented before you drive off.
If you do drive your car and it handles strangely, or it seems there may be more than just a cosmetic problem, then park it somewhere safe as soon as reasonably possible. Driving your car after it has been hit could increase any damage caused by the initial accident. Any subsequent damage from driving the car won't be covered by insurance and may invalidate your claim.
Will I need to pay an excess?
If you claim on your car insurance for an accident that is entirely someone else's fault, some insurers will waive your excess – but only if you can identify the at-fault driver. And with hit-and-run accidents, there's obviously no way for you to hand over the details of the at-fault driver to your insurer, so you'll typically need to pay an excess before your claim will be processed.
This is a frustrating part of the process and will no doubt seem grossly unfair when you've done nothing wrong, but unless you can prove who the other driver was there's usually no way around it. If you do need to pay an excess, try to console yourself with the fact that the repair bill could have cost you a whole lot more if you didn't have comprehensive car insurance.
What if I'm injured in a hit and run accident?
Under normal circumstances, if you're injured in a no-fault accident with another driver you could lodge a claim for compensation against that driver's compulsory third party (CTP) insurance policy.
If the other driver doesn't stick around to exchange details but you manage to get their rego number, you can contact the State Insurance Regulatory Authority. It can use this registration number to track down the driver's name and their CTP insurer, and you can then submit your claim for injuries and damages direct to that insurer.
But where the at-fault driver is unable to be identified, there's a special scheme available that allows you to lodge a compensation claim for your injuries against the 'Nominal Defendant'. This government insurance scheme is designed to offer financial protection for people injured in a car accident caused by an unidentified or uninsured driver.
The Nominal Defendant scheme varies in different Australian states and territories. In NSW, a small portion of all money paid to purchase CTP insurance is contributed to the Nominal Defendant Fund by insurers. In situations where the at-fault driver cannot be identified, you can then lodge a claim against the Nominal Defendant and receive the compensation you are entitled to.
However, you will need to make a reasonable effort to identify the at-fault vehicle, such as phoning the police and placing newspaper ads calling for witnesses. There are also limits on how long after an accident you can lodge your claim, so check the terms and conditions of the scheme in your state or territory for more information.
What can I be compensated for in a personal injury claim?
If your claim against the Nominal Defendant is successful, you could receive compensation for:
Medical and hospital expenses
Rehabilitation costs
Loss of income or reduction of your income-earning capacity
Replacement or repair of any damaged property you own
Home modification costs required due to your injury
Home care costs
If your injury is severe enough you can also claim for general damages (pain, suffering and loss of enjoyment of life)
What should I do if I'm involved in an accident?
Don't flee the scene! Instead, make sure everyone involved is safe and call the emergency services if necessary. Make sure your car and the surrounding area is safe and that there is no chance of any further accidents occurring before you start exchanging information with other drivers and gathering the details of witnesses. Our guide to what to do after a car accident runs you through everything you need to remember in greater detail.
But what should you do if you're involved in an accident and the other driver takes off? The following tips will help you gather the information you may need to file a successful claim:
Don't chase after the other driver and attempt to take the law into your own hands
Try to take note of the vehicle's registration number
Record a description of the driver and their vehicle
Phone the police and get an incident report number
Collect the names and contact information of any witnesses, as well as any details they can offer about the other driver
Take photos of the accident scene, including the damage to your vehicle and to any other property
Contact any businesses or homes near the accident scene that may have CCTV cameras that recorded the incident
Contact your insurer to notify them what has happened and begin the claims process
What should I do if the other driver refuses to provide their details?
If you're a driver who's been involved in an accident, refusing to provide your details is against the law. So if someone refuses to exchange details after an accident, phone the police.
Try to remember to make a note of the registration plate of the car. With this information at your disposal, it should then be easy to track down the driver's contact and insurance details.
Want to protect future-you? It might be time for new comprehensive car insurance
Compare car insurance by state
Use the map below to compare car insurance based on your location.
Why you can trust Finder's car insurance experts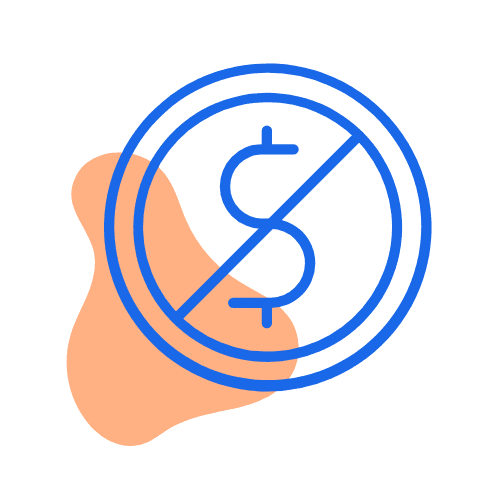 We're free
You pay the same as buying directly from the car insurer. Better still, we regularly run exclusive deals that you won't find on any other site – plus, our tables make it easy to compare policies.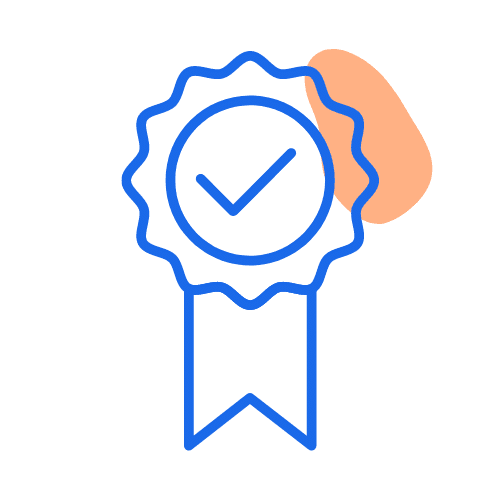 We're experts
Our team of car insurance experts have
researched and rated
dozens of policies as part of our
Finder Awards
and published 330+ guides to make it easier for you to compare.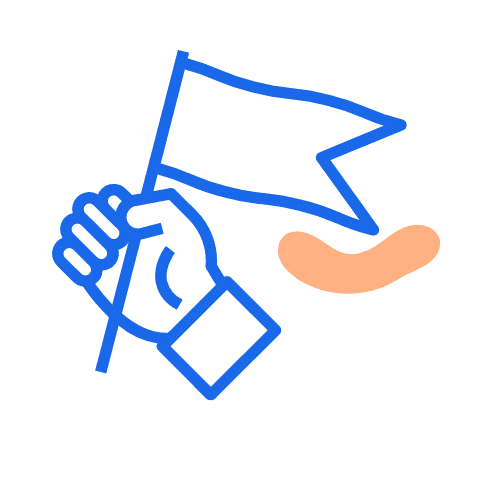 We're independent
Unlike other comparison sites, we're not owned by an insurer. That means our opinions are our own and we work with lots of car insurance brands, making it easier for you to find a good deal.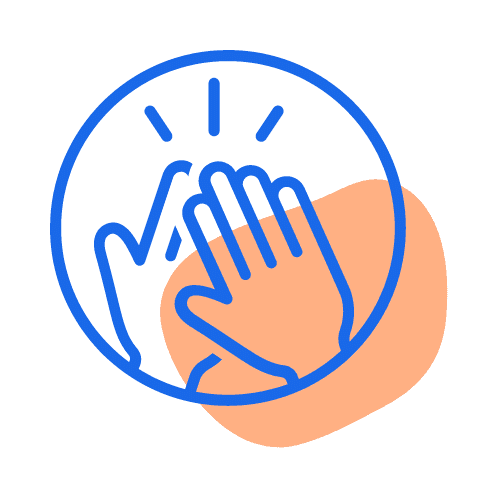 We're here to help
Since 2014, we've helped 300,000+ people find car insurance by explaining your cover options, simply and clearly. We'll never ask for your number or email. We're here to help you make a decision.
---
Get the latest car insurance news
Millions of Australian motorists are putting lives at risk by multitasking behind the wheel, according to new research by Finder.
Read more…
Compare Car Insurance
Australians are struggling to keep up with car maintenance and repairs due to the rising cost of living, according to new research by Finder, Australia's most visited comparison site.
Read more…