Compare Motorola phones to find an affordable but powerful Android device
Affordable smartphones are Motorola's specialty, and we're here to help you find the one that's right for you.
We're reader-supported and may be paid when you visit links to partner sites. We don't compare all products in the market, but we're working on it!
Fast Motorola phone facts
Motorola developed the very first commercial mobile phone back in 1983 and played a pivotal role in establishing the cellular infrastructure the modern mobile phone industry is built on.
In 2011, Motorola separated its smartphone manufacturing business from the rest of the company. It first sold this to Google which went on to sell it to Lenovo, the current owner of the Motorola handset brand.
What to consider when choosing a Motorola phone
Shopping for a Motorola smartphone can be quite a formidable task. Motorola is one of the most prolific manufacturers in the modern market with more than a dozen different handsets lining store shelves, and it's not always clear what differentiates them or why you should pick one over another.
Fortunately, demystifying the many options is a simple matter of knowing what to look for. Below, you'll find a primer on the key features to consider when comparing Motorola smartphones. Armed with this information, you should have no trouble finding the handset best suited to your mobile life.
Which Motorola phone is best?
While it would be handy if there were a single Motorola smartphone we could point to as "the best", the fact is that quality is highly subjective. Everyone wants something a little different from their phone, and accounting for every possibility is simply infeasible. What we can do is narrow our recommendations to address specific buying decisions, such as the top budget Motorola handset or the handset with the most capable camera. You'll find these recommendations below.
As always, we advise that you consider our recommendations in light of your personal situation. Though we have years of experience testing and assessing smartphones under our belt, it's ultimately your tastes and needs that will determine whether a specific phone is suitable for you.
Finder's pick
Motorola Moto G7 Power
The phone that keeps on going
Tremendous battery life and an affordable price tag make the Motorola Moto G7 Power an excellent choice for budget-conscious buyers.
Budget smartphones rarely top the charts with their performance or features, but the Moto G7 Power bucks this trend thanks to its massive 5,000mAh battery. Not only can it survive a full day of heavy use on a single charge, it has enough juice to last two days under an average workload. When you combine that with the G7 Power's solid performance, large screen and wallet-friendly price, you've got one versatile smartphone.
Read our full review of the Motorola Moto G7 Power here
Best Motorola phone for photography
Motorola Moto One Vision
A flagship phone for the mid-range market
Shutterbugs on a budget will find a lot to like in the Motorola Moto One Vision.
While a mid-range smartphone is never going to offer the same calibre of camera technology present in top-of-the-line handsets, Motorola has come surprisingly close with the Moto One Vision. Packing a dual-lens 48MP/5MP set-up, the One Vision is capable of capturing crisp, highly-detailed photos under the right lighting conditions.
Even better, the One Vision packs an AI camera mode that allows for some truly impressive night-time shots without the need for a tripod or other accessories.
Read our full review of the Motorola Moto One Vision here
Best cheap Motorola phone
Motorola Moto G5S Plus
Value without compromise
The Motorola Moto G5S Plus strikes a compelling balance between style, function and price, making it one of the most attractive budget smartphones on the market.
Affordable smartphones are Motorola's bread and butter, and the Moto G5S Plus represents the pinnacle of the manufacturer's budget ethos. Not only does it pack a quality dual-lens camera, an all-day battery and an appealing design, it delivers snappy performance more than capable of meeting the demands of the average user. Coupled with a very agreeable price tag, the Moto G5S Plus represents some of the best value you'll find in the current smartphone market.
Read our full review of the Motorola Moto G5S Plus here
Looking for a Motorola phone on a plan?
Aussie telcos tend to focus on premium smartphones with their contract plans, leveraging the appeal of paying a $1,000 handset off in smaller instalments to sell their mobile services. As such, you won't find many of Motorola's budget smartphones available on contract here in Australia. For the few handsets that are on offer, we've rounded up current plans for you to compare in the table below:
---
Latest Motorola phone news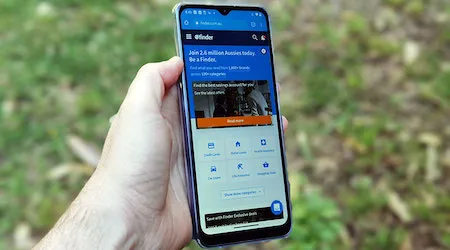 Motorola's Moto G9 Play includes some compromises to meet its price point, but it's an overall appealing smartphone.
Read more…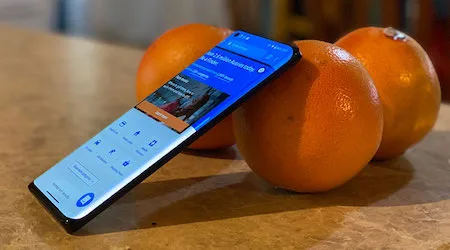 Motorola's first 5G-capable handset for Australia aims high with a funky curved design, but its limitations in other areas leave us wanting.
Read more…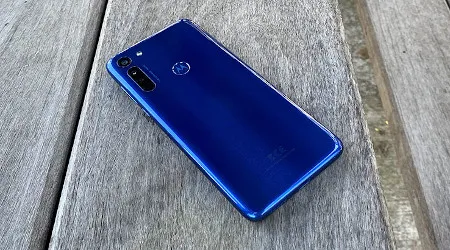 Motorola delivers yet another quality mid-range phone in the Motorola G8, but it's a phone with few really exciting features.
Read more…
Read more on this topic