How to get the maximum variable rate on your savings for balances higher than $250,000
Get the most out of your substantial savings with a high interest account that offers the maximum rates for balances of $250,000 or more.
We're reader-supported and may be paid when you visit links to partner sites. We don't compare all products in the market, but we're working on it!
If you have over $250,000 that you'd like to put to work, consider opting for a high interest savings account that offers competitive interest on larger balances. These high interest savings accounts are specially designed to help you maximise your earning potential in a passive investment account.
0
.15 %
p.a.
standard variable rate
Maximum rate: 0.3% p.a.
Standard variable rate: 0.15% p.a.
Monthly fees: $0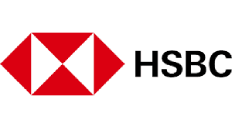 HSBC Serious Saver
Receive a maximum variable rate of 0.3% p.a. for 4 months, reverting to an ongoing rate of 0.15% p.a. p.a. for each month you don't make any withdrawals from the account. Available on balances below $1,000,000.
How do these accounts work?
When comparing savings accounts you will notice that with some – such as a term deposit – interest rates are tiered in accordance with the account balance. For those who have a savings of at least $250,000, the highest possible rate is typically applied. This higher rate of interest can help you in building your savings.
How do I compare accounts that offer a higher rate for balances over $250,000?
When you are shopping for a place to park a significant amount of savings, the features of the various accounts will weigh heavily on how high of a return on your investment to expect.
Interest rate. A high interest savings account should have rates that give you a better return than a standard savings product. Compare the rates amongst a number of providers to find the one that pays the most back for your deposit.
Interest calculation and payment. You can earn interest exponentially if you find an account that calculates daily and pays monthly. Look to make sure that interest payments are deposited into the account once a month, and that the calculation includes the principal combined with the paid interest.
Terms. Accounts such as a term deposit or notice saver will give you the maximum rate for balances of over $250,000, but that will restrict your access to your savings. Make sure that if you choose one of these types of savings products, they are at terms that you can abide to.
Fees. Read the fine print of all accounts where the maximum rate applies over $250,000 to ensure that no monthly fees will be charged towards your balance.
Penalties. Look at the details carefully, especially with term deposits, to understand how penalties will be applied if you were to request your balance before the account matures.
What are the pros and cons to these account types?
Pros
Interest earned. With an account where the maximum rate applies over $250,000, you have the opportunity to increase your wealth just for saving your investment money.
Flexibility. If you choose a high interest notice saver or term deposit account, you are given the flexibility in choosing the length of your notice or terms, and when interest is paid into the account.
Low risk. Unlike investments into stocks, bonds or even real estate, the risk of losing your savings in an account where the maximum rate applies is minimal.
Cons
Security. With a balance that high, you do lose the security of the Australian Government Guarantee Scheme, which protects deposits of up to $250,000.
Restrictions. If your savings is a part of your investment funds, you may find that not having instant access to it can cost you the chance at a lucrative opportunity to build your wealth.
What are the risks?
Not only will your deposit not be protected by the Australian Government Guarantee Scheme, your habits could cause you to lose the chance to maximise your savings. Avoid doing the following if you want to see the biggest return on your high interest savings account investment:
Picking terms that are too short or long. With term deposit accounts, the interest rate is fixed, allowing you to know exactly how much you will be earning. If you choose short terms, you could lose out if the rates were to drop before you can rollover the money into a new term.
FAQs
Will I be obligated to pay taxes on the interest earned?
Yes, interest income is calculated as a part of your income on your tax forms. Make sure to supply the bank with your tax file number so that they can charge you at the right rate while your account is active.
Can I find an account where the maximum rate applies over $250,000 for my SMSF?
Yes, these types of accounts are also suitable for an SMSF, provided that the terms of the SMSF allow it.
Is this a safe way to store my retirement money?
Yes, these types of accounts are appropriate for retirement funds, and can help to secure your financial future once you stop working.
The latest news in banking and investments
Picture: Shutterstock
More guides on Finder
How many bank accounts do I need?

It's common to have a few different bank accounts that each have a different purpose. Here's how you may benefit from having multiple bank accounts and the traps to avoid.

Joint savings accounts

You can open a joint savings account with another person to save for a shared goal. Here's how they work and how to find the best joint savings account for you.