How to avoid business banking fees
Avoid unnecessary business banking fees and improve your bottom line.
We're reader-supported and may be paid when you visit links to partner sites. We don't compare all products in the market, but we're working on it!
When you're running a small business, every dollar counts. Paying unnecessary banking fees is frustrating and eats into your business profits. The trick is to choose business bank accounts that let you make all the transactions you need without constantly taking a cut of your profits.
This guide goes through the different business banking fees you're likely to encounter, and shows you how to minimise or avoid them entirely.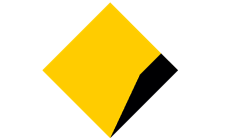 Commonwealth Bank Business Transaction Account ($0 Monthly Account Fee Option) Offer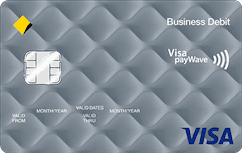 Business Account Offer
An everyday business transaction account with a no monthly account fee option and a linked Business Visa Debit card to help you manage your expenses. Make unlimited electronic transactions for free and receive customised alerts regarding your balances. Flexibility to switch to the $10 monthly account fee option and get 20 assisted transactions per month.
Monthly account fee: $0
Linked debit card: Visa
Assisted transaction fee: $3
Compare business bank accounts with no fees
What are the types of business banking fees?
Banks may impose a range of fees on business customers.
Many business bank accounts will charge a monthly account-keeping fee, but it's possible to find options which do not. If your current business account carries monthly fees, it might be time to switch.
Your bank may impose a range of fees on different transactions, depending on how you make them, and how many transactions are conducted from your business account each month.
Do you have a business credit card? If so, there's a good chance that card comes with an annual fee and other costs.
If you take out a business loan you may have to pay application and establishment fees, ongoing fees, discharge fees and others. There are ways to reduce the amount you'll pay, which can make a significant difference to your bottom line.
International transfer fees
Banks usually impose high transaction fees when you send money to a supplier or client overseas. If you conduct international transactions, check to make sure you're getting the lowest rates possible.
If you use a business keycard to make withdrawals outside of your bank's ATM network, you will be charged a fee of up to $2.50 every time. This is compounded with more employees using cards, and can quickly add up.
Your current bank might hit you with fees in a range of other circumstances. You can get penalised for failing to maintain a minimum account balance, for not meeting monthly deposit requirements and in many other ways.
How can I avoid business banking fees?
With most of these fees, there are ways around them, or steps you can take to reduce the amount it's costing your business every month. Sometimes the ideal solution may be to open multiple business accounts, manage them closely and use each for a different purpose.
For example, you might use a specialised account with favourable international transaction rates for overseas transfers, and have a different one for transfers within Australia. The downside is that you'll be spending more time and effort on account management, which might not be worth the cost.
Try to strike the optimal balance for your needs, to minimise fees without it becoming more effort than it's worth.
Pay no monthly account fees
There are plenty of business bank accounts that do not charge any monthly fees, but there may be certain conditions you'll have to meet, such as maintaining a minimum account balance or meeting deposit requirements.
It's easy to find both business transaction and business savings accounts with no monthly fees, but it's also important to look at the other terms, such as rates or other fees.
Where accounts have minimum monthly deposit requirements to get no fees, you are often able to set up automatic transactions to reduce the effort involved in maintaining them.
The interest earned by business savings accounts will also add up over time, and you should consider these earnings next to the fees which might be incurred.
Avoid transaction fees
Many business bank accounts will impose limits on the number of fee-free transactions you can perform each month. These limits may differ depending on what type of transaction is made. For example, you might have unlimited free online transfers but only ten free in-branch transactions. Read the fine print to see what kinds of transaction limits apply to your chosen account, and look for one that suits your typical banking habits.
If possible, it may be worth changing the way you typically transact to further reduce fees, such as moving entirely to online transactions.
Business transaction accounts will often carry monthly fees. Weigh these costs next to the amount you're saving. Unlimited transactions may not always be the ideal solution, and you might find that the transaction limits of a business savings account are right for your needs.
Find the right business credit card
One of the biggest expenses with a business credit card is the annual fee. These fees can run to hundreds of dollars on high-end rewards cards, so you can save a lot by choosing the right card for your business needs. You can find cards with low or no annual fees, but these might also be missing important benefits and features.
You may be able to reduce card fees by taking steps such as:
Not making purchases overseas to avoid currency conversion costs
Not taking cash out with it
Paying the bill on time to avoid late fees
As you can see, these can be facilitated by having the right business bank accounts, such a transaction or international transfer account.
Avoid overdrafts
Overdrafts might be the frustrating and costly result of unexpectedly running short of funds, and not having enough in your account to cover a transaction, or might be an valuable tool at your disposal. Decide whether or not you want, or are likely to need, an overdraft facility and take steps to reduce the costs involved.
If you don't need or want an overdraft facility, simply contact the relevant bank and ask them to turn it off. This will instead lead to such transactions being declined, which may have costs elsewhere.
If you do want an overdraft facility, you can look for it especially, and it may be worth comparing business overdraft accounts to find one that's right for you.
Reduce international transfer fees
Does your business regularly send payments overseas? If so, are you doing it through your bank? If yes, there's a good chance you're wasting money. Specialised international money transfer services tend to have significantly lower fees and preferable exchange rates. Compare the rates they offer with what the banks do, and see for yourself.
Optimise loan repayments
Business financing is often essential to one's success, but also carries a range of costs. The lowest interest rate isn't always the most cost-effective option, and it's important to consider all the factors with special attention to your repayment plan.
For example, if it's likely that you will be able to repay it ahead of schedule, you might want to specifically look for a business loan that doesn't charge early repayment fees. Or, if your business is largely dependent on financing then you might be able to save money by not relying on a business credit card for this, as it will often have less favourable terms than alternatives like business credit lines.
There are many different types of business loan, and it's possible to save considerable amounts with a more specialised product rather than a general purpose loan.
More tips for reducing fees
You can further reduce your business banking fees, and get extra savings by taking a few easy steps and changing some of your transaction habits in line with your chosen accounts.
Avoid over the counter transactions in bank branches. These are more likely to incur fees than going online, or using phone banking.
Consider multi-account discounts. It can be a good idea to hold multiple accounts with the same provider, as this can get you additional benefits such as more interest earned on savings accounts. Similarly, linked accounts can reduce your fees when making transfers between them.
Request electronic statements. Unprompted, some banks will keep sending you paper statements, and charge a fee for doing so. Check whether you can request e-statements instead to eliminate this cost.
Make sure employees are on board. If you have employees that use company cards or otherwise make transactions on behalf of your business, make sure they know how to similarly minimise fees. For example, you might request that they stick to using ATMs within the bank's network.
Use the same rules for personal banking. Many of these fees will apply in similar ways to your personal bank account, and you can keep your personal costs down in similar ways.
Compare business bank accounts with no fees in Australia
If you haven't looked into accounts to help reduce your fees, you might be paying more than you need to. Reviewing your accounts can make a significant difference, especially in the long run.
---
More guides on Finder