Finder makes money from featured partners, but editorial opinions are our own.
Best SIM cards for travellers and tourists in Australia
If you're planning to visit Australia for work or play, you'll likely need a SIM card to get you through the length of your trip. We've narrowed down prepaid SIMs suited to both short and long trips starting at just $1 a day.
Top pick: Short trips
Top pick: Longer visits
Top pick: Coverage
50GB/recharge for the first 3 recharges, then 25GB/recharge. Eligibility criteria, T&Cs apply. Ends 29.1.24
Best prepaid SIM cards for travellers in Australia
Good to know: Before we dive into the best SIMs for you to consider, keep in mind that there are 3 mobile networks in Australia: Telstra, Optus and Vodafone. Smaller mobile providers operate on any 1 of the 3 networks and tend to offer cheaper plans that could be better suited to your budget as long as you're getting what you need in return.
Best SIM for short trips
Why we like Lycamobile:
Runs on the wholesale Telstra 3G/4G network which covers 98.8% of the Australian population.
Comes with unlimited calls and texts in Australia, as well as unlimited minutes to 29 selected destinations.


If you're coming to Australia for a short visit, Lycamobile's Small plan lasts for a week and is great value at just $1 per 1GB.
It also has the added advantage of running on the Telstra network, just keep in mind it's not the full network access (which covers 99.5% of Aussies) but is still pretty good.
Can I get a Lycamobile SIM card at the airport?
Lycamobile is available to purchase in some Australian airports, but can also easily be picked up at many convenience store chains such as EzyMart.
Best SIM for longer visits
Why we like amaysim:
Operates on the Optus 4G network so you get the same coverage as you would on a plan from Optus.
Unlimited international calls to 28 countries.
Unlimited data banking to save up unused data for your next month.


amaysim is Australia's fourth-biggest mobile provider and operates on the Optus 4G network. It gets access to the full network so you'll get the same coverage as if you're with Optus itself.
amaysim usually throws in extra data deals and price cuts on its plans, which bumps up what you're getting.
You'll also get international call inclusions with amaysim, which can make reaching home a lot easier.
Keep in mind that amaysim's plans last for 28 days. You'll need to recharge before the end of the month if you want to continue using the plan for the next 28 days.
Can I get an amaysim SIM card at the airport?
amaysim doesn't offer a standalone store, but you can pick it up from various stores and post offices. Check Australia Post, the airport supermarket or a general store at the international arrivals area to see if they have an amaysim plan for you to buy.
Best SIM card for coverage
Get 25GB bonus data on the first 3 recharges. Eligibility criteria, T&Cs apply. Ends 29.1.24
Why we like Boost:
Offers full Telstra 4G network coverage that reaches 99.5% of the Aussie population (without the premium Telstra price tag).
Unlimited international calls and texts to 20 countries.
Data rollover to use in your next recharge.


Telstra offers the widest network coverage in Australia but its own prices are set at a premium. If you're looking for excellent coverage but don't want to spend a lot of money, then Boost Mobile can sort you out.
It's great for travellers going around regional or rural Australia and want to continue getting strong signals wherever they end up.
Good to know: Boost is the only provider outside of Telstra itself that shares the same 4G coverage. Other smaller providers that run on the Telstra network only reach 98.8% of Australians, compared to Telstra's full umbrella coverage of 99.5%.


Boost is another provider that likes throwing in price and data promotions, making its value a lot better when you first sign up.
Can I get a Boost SIM card at the airport?
There's no specific Boost kiosk at Australian airports but you might be able to pick up a Boost SIM from the airport supermarket or newsagency. You can also get a Boost SIM from a bunch of locations such as Australia Post, Coles, Woolworths and Caltex.
How do I find the best SIM card for travelling in Australia?
Choosing the right SIM card for your visit to Australia means ticking off a few boxes other than price. These include:
Coverage
Where will you be visiting in Australia? Will you be travelling around or sticking to the main cities? Those looking to branch out should consider mobile plans on one of the larger mobile networks such as Telstra or Optus.


Data
Avoid having to recharge your plan before its time by choosing the right amount of data. Will you be streaming Spotify if you plan to take long road trips or stream Netflix on the bus? Or do you just need enough data to use Google Maps, social media and WhatsApp?


International calls
These could be important to you if calling friends and family back home isn't possible via WhatsApp, Zoom or a similar service.


Plan length
Choose a plan that best suits your time in Australia. While most plans last about 28–30 days, you'll find some short-term mobile plans for 1–14 days too.
Which Australian network should I get a SIM on?
There are 3 mobile networks in Australia: Telstra, Optus and Vodafone. Smaller providers, also known as MVNOs, run on 1 of the 3 networks.
Here's an overview of what makes each one different.
Telstra network: The largest in Australia
Telstra offers the most extensive 4G network in Australia, covering 99.5% of the Aussie population. Its reputation for coverage makes it a strong bet if you plan to spend time in rural or regional Australia.
But if you don't want to splash some cash for its premium prices, then it's best to consider smaller providers that run on the Telstra network.
Telstra splits its network access into 2. It offers 99.5% coverage on its own plans and those from Boost Mobile while other smaller providers on its 4G network have 98.8% coverage.
See our top picks for the best mobile plans on the Telstra network
Optus network: The Goldilocks choice
Optus is a close runner-up to Telstra as its 4G network reaches 98.5% of Aussies. Its prices are slightly more favourable too.
You won't notice much difference between Optus and Telstra if you're only visiting large towns and cities, which makes it a solid choice for most travellers.
Optus also opens its full 4G network to the largest number of smaller providers. If price is an issue, you're bound to find a bargain from a smaller provider on the Optus network.
See our top picks for the best mobile plans on the Optus network
Vodafone network: For big-city travellers
Vodafone's network covers 96% of the Australian population and could be a strong option if you're sticking to populated towns and cities.
Vodafone offers the cheapest prices of the lot, so if you're more comfortable signing up directly with a provider, you could do well with it.
Keep in mind: Those looking to travel to regional destinations should check whether Vodafone offers coverage in these areas. You may be better off with Telstra or Optus instead if you're going outside of major cities.
How much data do I need on my SIM?
While having loads of data can be handy, it also usually means spending more on your mobile plan.
Consider whether you're happy to use free Wi-Fi for the time you're in Australia. This is available at most accommodations, some cafes and restaurants and even in shopping centres and outdoors in major cities.
If you're going down the free Wi-Fi route, it means you can save on your mobile plan by picking one with less data.
But if you plan on being on the road often, it's best to opt for a SIM card with plenty of data so you don't rack up any excess usage charges.
Do you need international call inclusions?
It can be easy to contact friends and family if they're used to WhatsApp calls or similar services.
But you might need to consider international call inclusions if your grandma needs to be called directly on her home phone or for instances of emergency. This can include contacting your embassy back home due to a lost passport, or the bank to address any credit card issues.
How do I choose the right plan length for my trip?
There are quite a few short-term plans for trips that last anywhere between 1 and 14 days, which can be convenient if you don't want a lot of data.
But if you're visiting Australia for longer and reckon you'll need a hefty amount of data to get by, then you're better off getting a monthly prepaid SIM. These often give you a better bang for your buck.
Watch out for autopay: We suggest not turning on autopay if you're on a short trip. You could easily forget to switch it off as you're leaving Australia. You may get charged for a plan you're no longer using, even when you're already back home. It can also be a pain to contact Australian providers from overseas to get the issue sorted.
Compare mobile plans
Find more options for your trip down under in our comparison table.
Why you can trust Finder's mobile plan experts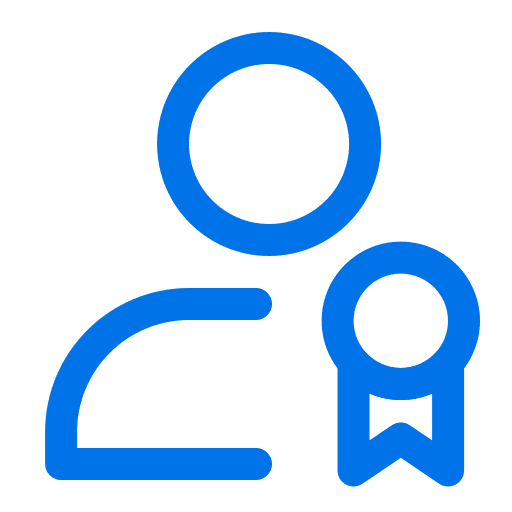 We've done the work
We've researched and reviewed hundreds of phone plans to make our guides as helpful as possible. Our experts can be seen across TV, print and digital media.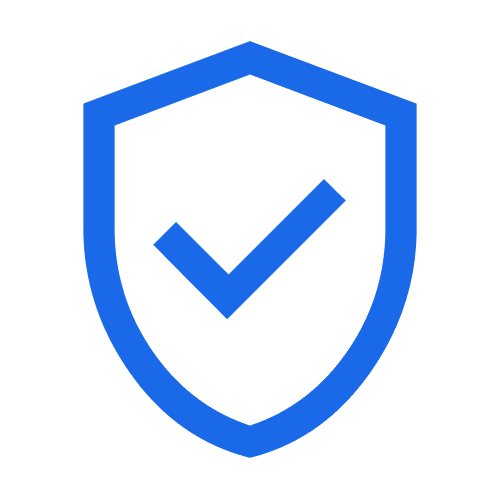 We're reliable
Our product database of 52 providers is updated daily with the latest mobile deals in Australia. Our guides are regularly reviewed and fact-checked.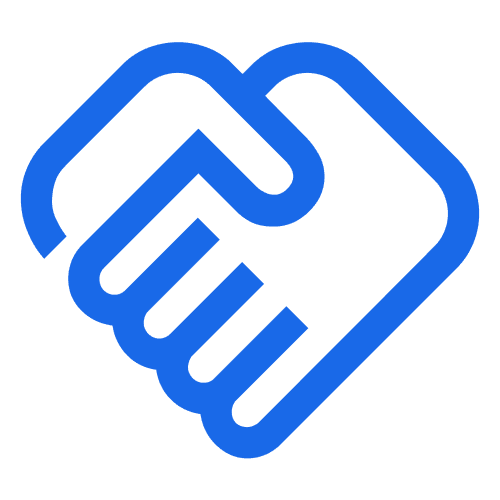 We're here to help
Since 2015, we've helped over 1.2 million people find the right mobile plan by explaining features clearly and simply. We're here to help you make a decision.
Frequently asked questions
---
More guides on Finder
Latest mobile plan deals on Finder