Best prepaid plans for October 2020
We've sorted through 137 prepaid plans and picked the 5 best deals for the month.
Each month, we compare a wide range of prepaid deals available on our Mobile Plan Finder™ to find the very best prepaid plans. Because you're paying for service upfront, prepaid has long been the arena where value for money has been the sharpest felt. You could stand to save a good chunk of money by keeping on top of the latest offers in the market.
Best prepaid plans for October 2020
Why trust our picks?
137
Prepaid plans compared
As a technology writer with more than 20 years' experience writing about the Australian telco scene,
Alex Kidman
knows a thing or two about mobile plans. We've considered all the factors for each winning plan, which is updated on a monthly basis to ensure that we're not recommending plans that don't present the very best value. This is particularly important for prepaid plans, because their upfront, no-contract nature means that it's very easy to switch providers to maximise your value.
The best prepaid plan:

Lycamobile 40GB for $30
SIM-only - Prepaid
You can assume unlimited standard national calls and texts for even the cheapest prepaid plans these days, so value can be determined more by data inclusions and any other extras.

Lycamobile's plan comes with a pretty tasty 40GB of data for only $30, but as a promotional special until the end of September, that first month's usage will cost you only $10. Add in unlimited standard international calls to 29 countries to the deals and you've got a great value deal.
40GB

per 28 days

Unlimited calls & texts




Telstra network

$

30

per 28 days
Learn more
Here are our runners-up for the best prepaid plan:
What's good about these plans?
Optus and Vodafone go neck-and-neck in the value stakes for our runner-up prize, with Vodafone's deal giving you your first recharge for just $9.95 until 23 September. Either plan also allows for data banking if you don't burn through your quota, as long as you recharge in following months, which is a nice extra to have.
Best cheap prepaid mobile plan:

Coles Prepaid $20
SIM-only - Prepaid
Coles' prepaid deal typically only comes with 3GB of data, which would see it out of contention. However, for the first 3 recharges you get a 25GB data bonus, significantly enhancing its value as long as you're happy to shift to a different plan after your quarter year is up – or presuming that Coles doesn't then come up with a better deal.

Coles also benefits in the value space by making each recharge last for 35 days, rather than the typical 30- or 28-day period of other providers.
28GB

per 35 days

Unlimited calls & texts




Optus network

$

20

per 35 days
Learn more
The next best cheap prepaid plans:
What's good about these plans?
In the under-$20 space there are a lot of single-month good value deals. You could opt for deals from Lycamobile, Optus or Vodafone, but these are only really great for the first month, so you'll have to switch out after. If you want a deal that you're going to sit on for some time without switching away or facing a price hike, your value options are a little more limited. Catch Connect's plan offers simple value for a fixed $20 a month with 15GB of included data, while TPG's plan offers only 14GB but costs you just $10 a month for the first 6 months and then $20 a month afterwards.
Looking for more cheap plans? Consider these other low-cost deals
Best prepaid plan for data lovers:
Scoring lots of data on a prepaid plan is hard work, because those big data plans are nearly always the realm of locked-in postpaid plans instead.

The current deal on amaysim's prepaid SIM only 45GB deal which is available until 15 September gives you the first month for just $15, but if you stay on this $40 plan afterwards, you'll score an additional 10GB of data to use each month, putting it ahead of its prepaid competitors.
55GB

per 28 days

Unlimited calls & texts




Optus network

$

15

per 28 days
Go to site
Here are some other great prepaid plans for big data:
What's good about these plans?
Optus and Vodafone continue their pitched prepaid battle in the high data area, with both offerings giving you 45GB of data to use. There's a mixed value argument here if you dig deeper depending on your needs. Optus provides unlimited international calls to 15 destinations and the option to add Optus Sport access for just $5 more, but recharges last just 28 days. Vodafone doesn't bundle sport, but with recharges that last 35 days, it means you spend less with fewer recharges over the course of a year.
Best 365-day prepaid mobile plan:
Catch is widely known for its frequent deals, and its 120GB for $120 wins out as the best year-long expiry plan at $1 per 1GB. You'll get your whole data allowance up front, so you can use it whenever.

The plan will auto renew at $150 by default every year, so make sure to opt out of this if you aren't keen on the long term commitment.
120GB

per 365 days

Unlimited calls & texts




Optus network

$

120

per 365 days
Go to site
We've got more options for the best long expiry plans here
Best prepaid plan for international calls:

Lycamobile Prepaid Unlimited L 45GB
SIM-only - Prepaid
Lycamobile's deal grabs our attention with a combination of unlimited calls to 53 different countries and an additional 300 minutes to selected countries and another 100 minutes to a further set of countries. That makes it an easy recommendation if you call across a variety of places, because they're very likely to be covered.

Until the end of September, this plan is just $22.50 for the first month, before reverting back to $45/month after.
45GB

per 28 days

Unlimited calls & texts




Telstra network

$

22.5

per 28 days
Learn more
Want more international calling options? Check out these plans:
Why consider these plans?
If you're after international calls on a low-cost prepaid plan, Lebara's current deal through to 30 September scores you a standard plan with just 12GB of data, but critically unlimited calls to 20 countries for just $8 for the first month and $24.90 a month afterwards. Boost's prepaid deal only scores you 5GB of data with a 28-day expiry, but for only $20 you also get unlimited calls to a selection of 20 countries. If you're a low mobile data user, but a heavy overseas chatter it's a good way to save money on your mobile bill.
What's happening with prepaid plans in September?
Mobile telcos are well aware that prepaid plan buyers are typically more budget constrained than customers going on SIM only postpaid deals. They're also aware that it's a market where consumers can be more flexible in their choices. You're only tied down by your expiry period, which could be as low as 7 days for some plans or as high as 365 days for others.
Just like the SIM only market, the effective value of standard calls and texts within Australia is very low, so if you just want a mobile plan to be a regular phone for calls and texts, you don't have to spend that much at all.
There's less movement and somewhat less competition when it comes to data inclusion. Some prepaid plans in the market right now are offering up less than the equivalent that you'd pay for a month-to-month SIM only plan. If you're happy to jump around – and remember, there's no barrier to mobile number portability whether you're going to or from postpaid to prepaid or vice versa – it's well worth looking over the best SIM only plans as well, because you might do better there if you regularly spend the same amount each month anyway.
While everyone's needs are different, to come up with our monthly comparison for each category, we apply some standard criteria. For the overall best value plan, we look at plans around the $30 mark, taking into consideration data inclusions specifically, then additional plan features that may be unique to a given provider, whether that's international calls, data rollover, included streaming or any other price promotional offers. In the prepaid space you've nearly always got the flexibility to move, so there's more weighting given here to promotional deals.
For cheap prepaid plans, the price ceiling is put at no more than $20 per month with repeatable pricing more of a constraint. For long expiry plans we weigh up an effective monthly cost against data inclusions – again, calls/texts are pretty much assumed – but also consider other use cases such as a phone that's a contact point for you or customers who may want heavy data usage.
International calling inclusions have started to become a much more prominent part of the prepaid space, with more than 20 prepaid plans in our system including a level of international calls, but you do need to carefully select a plan that includes calls to your destination of choice.
Finder Award 2020 finalists: Best prepaid SIMs
Every year, we recognise the most competitive offers on the market with our Finder Awards. The table below shows the finalists for our 2020 Finder Awards for the Best Prepaid SIMs. These plans were considered to have the best prepaid value from September 2019 to May 2020. The plan name highlighted in blue is the overall category winner.
Prepaid plan
Plan info
Find out more
Optus Prepaid Epic Data 🥇

$30/month
35GB data for the first 3 recharges
Plan reverts to 10GB/month from the 4th recharge
Unlimited standard calls + texts

Go to site
amaysim Prepaid Plan*

$30/month
30GB data
Unlimited standard calls + texts

Go to site
ALDI Mobile Plan

$25/month
18GB data
Unlimited standard calls + texts

Learn more
*This plan was 35GB for $30 at the time of assessing the winners for the Finder Awards. It has since been changed to offering 30GB for $30.
Find the best prepaid plan for you below
How to find the best prepaid mobile plan
The classic benefit for a prepaid plan is that it allows you absolute budget control. You pay your money upfront and that's all you have to pay for as long as your expiry period lasts, unless you choose to buy additional features like data top-ups. You're also not tied to any provider for any serious length of time, excluding long expiry plans.
However, while phone companies will happily take your money upfront, they've historically nearly always offered less value to prepaid customers, precisely because they couldn't grab quite as much money in as repeated a fashion as they could from postpaid consumers. That has made finding a good value prepaid plan tricky.
We've come up with five things to consider when you're trying to find the best prepaid mobile plan for your needs:
What's the actual cost?
Prepaid plans can come with as few as 7 days' expiry or as many as 365 which can make comparison tricky. An easy way to compare is to divide up the cost by the expiry period to get an effective daily rate. That helps you dodge the issue of 28-day plans, because over a year's usage on those, you end up paying for an effective extra "month" compared to full 30-day plans.
How much data do you need?
The vast majority of plans include unlimited calls to standard numbers anyway, so data is now the key battleground. Some plans will let you bank unused data if you recharge regularly, but if that's you, you might be spending too much on your plan in the first place.
Do you need international calls included?
Think about whether having international calls included is necessary for you. These days, you can use alternative calling methods such as WhatsApp and Viber to call friends and family overseas. But if you find yourself needing to call international landline numbers, make sure that your plan of choice covers the countries you want to call.
Where do you need network coverage?
Despite the many companies, there are still only three networks operating across Australia, with somewhat varying coverage. A plan that's great value on paper on a network that has lousy coverage in your area won't be great value to you. Telstra has the widest coverage, but if you're just using your phone in metro areas, you could stand to save by choosing a plan on the Optus or Vodafone network instead.
Are there any data-free activities?
It's becoming less common, but some prepaid plans will allow select activities to run without using up your mobile data. If those match up with your favourite or most frequent online activities, they could be a good match for your needs.
---
Latest mobile news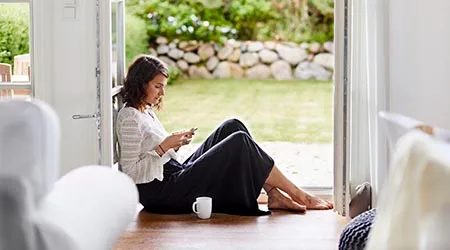 Vodafone's new range of SIM only plans come with faster speeds and no excess data charges. Is it worth signing up?
Read more…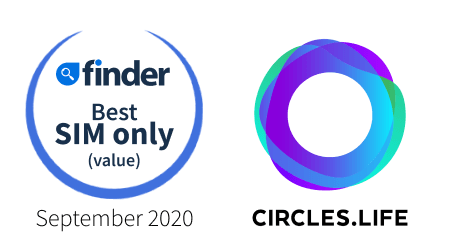 We've done the research to find the best value SIM only plans this month - and it's relative newcomer Circles.Life that takes the cake in 3/4 categories.
Read more…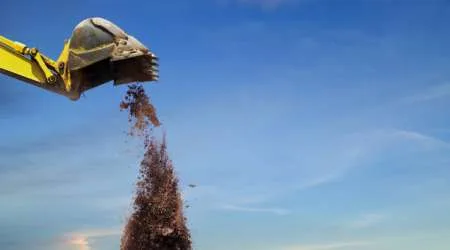 The bargain mobile plan provider is contemplating a switch of networks. What will that mean for customers?
Read more…
Related Posts
Latest mobile plan deals on Finder
Go to site