Best prepaid plans for April 2021
Score the best value prepaid mobile deals this April with our pick of the finest plans.
We're reader-supported and may be paid when you visit links to partner sites. We don't compare all products in the market, but we're working on it!
Best Prepaid plans for April 2021
Best prepaid plan
Why we chose it:
Double data - 60GB of data included for the first 3 recharges
Price cut for the first month - get it for half price
Data rollover included
Gomo is owned by Optus and while it might be new, it definitely packs in the value for April with its data and price promos. If you don't use up your data each month, Gomo lets you save it up with data rollover of up to 200GB for the next recharge. Just watch out for the $2 fee for buying its SIM, which isn't usually
Best cheap prepaid plan
Why we chose it:
55GB of data for only $20
Discounted for 6 months
Includes 100 international calling minutes
While it's a TPG subsidiary, iiNet's current mobile deal grabs the best cheap deal award thanks to a 6 month promotion that halves its asking price. You'll get a large 55GB of data to use on the Vodafone 3G and 4G networks, plus unlimited standard national calls and texts in your recharge month.
Best prepaid plan for data
Why we chose it:
Endless data
Unlimited calls to 40 countries
One tree planted when you subscribe
Prepaid plans aren't typically where you head when you want big data deals, but newcomer felix Mobile absolutely bucks that particular trend. It's a TPG-owned mobile brand, which means you're really on the Vodafone network when you're a felix customer, but what's exciting here is that felix's plans don't operate on a data basis at all. It's actually the only plan in the market that does this instead of slowing down your speeds when you hit your monthly data limit.
Best long expiry prepaid plan
Why we chose it:
$120 for a full year's phone coverage
$30 discount for new customers
120GB of data
Catch Connect again takes the prize as the best all-round option for long expiry prepaid plans. It will cost more for that second year after the promo ends, but that's a problem for 2022 you to consider – at which time there'll no doubt be a fresh set of prepaid deals to find right here at Finder.
We've got more options for the best long expiry plans here
Best SIM plan for international calls
Why we chose it:
Unlimited calls to 20 countries
300 minutes to 30 further destinations
300 additional minutes to call any country not otherwise covered
Boost Mobile's plans are typically sold as low-cost Telstra network alternatives, but they're also stacked with exceptional international call inclusions as well. If your call destinations fit within 20 selected countries you could spend all of your 28 day recharge period chatting. If not, there's 300 minutes for a further 30 destinations, plus a further 300 minutes to cover any destination remaining. That covers 50 countries, and then some.
What's happening with prepaid deals in April?
The old maxims about prepaid plans being cheap but poor value really are starting to crumble, with some exceptional deals on offer at low price points. That being said, it's well worth considering and comparing our picks for the best prepaid deals against our picks for the best SIM-only deals, if only because most SIM-only deals operate on a month-to-month basis with fewer hidden charges in play. Once you look at it from that perspective, there's not that much difference at all in a prepaid or postpaid plan.
While everyone's needs are different, to come up with our monthly comparison for each category, we apply some standard criteria. For the overall best value plan, we look at plans around the $30 mark, taking into consideration data inclusions specifically and then any additional plan features that may be unique to a given provider, whether that's international calls, data rollover, included streaming or any other promotional price offers. In the prepaid space, you've nearly always got the flexibility to move, so there's more weighting given here to promotional deals.
For cheap prepaid plans, the price ceiling is put at no more than $20 per month, with repeatable pricing more of a constraint. For long expiry plans we weigh up an effective monthly cost against data inclusions – again, calls/texts are pretty much assumed – but also consider other use cases such as a phone that's a contact point for you, or customers who may want heavy data usage. International calling inclusions have started to become a much more prominent part of the prepaid space, with more than 20 prepaid plans in our system including a level of international calls, but you do need to carefully select a plan that includes calls to your destination of choice.
Find the best prepaid plan for you
Here is a list of the prepaid mobile providers you can review and/or compare on Finder:
How to find the best prepaid mobile plan
The classic benefit for a prepaid plan is that it allows you absolute budget control. You pay your money upfront and that's all you have to pay for as long as your expiry period lasts, unless you choose to buy additional features like data top-ups. You're also not tied to any provider for any serious length of time, excluding long expiry plans.
However, while phone companies will happily take your money upfront, they've historically nearly always offered less value to prepaid customers, precisely because they couldn't grab quite as much money as repeatedly as they could from postpaid consumers. That has made finding a good value prepaid plan tricky.
We've come up with five things to consider when you're trying to find the best prepaid mobile plan for your needs:


What's the actual cost?
Prepaid plans can come with as few as 7 days' expiry or as many as 365, which can make comparison tricky. An easy way to compare is to divide up the cost of the plan by the expiry period to get an effective daily rate. That helps you dodge the issue of 28-day plans, because over a year's usage on those, you end up effectively paying for an extra "month" compared to full 30-day plans.
How much data do you need?
The vast majority of plans include unlimited calls to standard numbers anyway, so data is now the key battleground. Some plans will let you bank unused data if you recharge regularly, but if that's you, you might be spending too much on your plan in the first place.
Do you need international calls included?
Think about whether having international calls included is necessary for you. These days, you can use alternative calling methods such as WhatsApp and Viber to call friends and family overseas. But if you find yourself needing to call international landline numbers, make sure that your plan of choice covers the countries you want to call.
Where do you need network coverage?
Despite the many companies, there are still only three networks operating across Australia, with somewhat varying coverage. A plan that's great value on paper on a network that has lousy coverage in your area won't be great value to you. Telstra has the widest coverage, but if you're just using your phone in metro areas, you could stand to save by choosing a plan on the Optus or Vodafone network instead.
Are there any data-free activities?
It's becoming less common, but some prepaid plans will allow select activities to run without using up your mobile data. If those match up with your favourite or most frequent online activities, they could be a good match for your needs.
---
Latest mobile news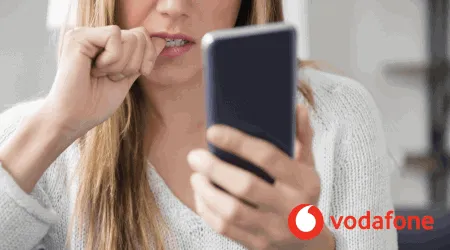 Find out if there's anything you can do during the Vodafone outage to get connected again.
Read more…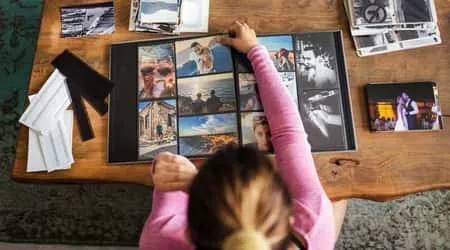 SPONSORED: From sorting your passwords to backing up your photos, these easy expert tips will help you get your online life under control.
Read more…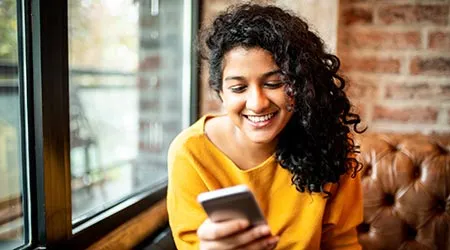 Are you paying for data you're not actually using? You could save up to $500 a year by switching to a mobile plan that works better for you.
Read more…
More guides on Finder
Latest mobile plan deals on Finder