Best Optus MVNO Plans
Optus has the largest amount of providers using its mobile network, all with full coverage. Find the best Optus MVNO plans here.
We're reader-supported and may be paid when you visit links to partner sites. We don't compare all products in the market, but we're working on it!
Best Optus MVNO Plans for April 2021
How did we choose our best picks?
102
Mobile plans compared
Every month, our team of experts dig through the hundred of plans available in our
Mobile Plan Finder™
to find the best deals in the market. We find ones that we think are best suited for you across a number of categories. None of our picks are sponsored - we also take into account mobile providers and plans that we aren't partnered with - so that our winners for each category are chosen without bias.
We take these factors into account when choosing our winners:
Price per month (and whether promotional pricing is involved)
Data allowance
Plan length

Keep in mind: Our best picks might not be the best for you. We encourage you to compare your options and choose the one that best suits your circumstances.
---
Best mobile plan on the Optus network:

amaysim 4G Prepaid SIM-only 30GB $30 28 Days
SIM-only - Prepaid
amaysim's prepaid plan offers great long-term value, unlike other prepaid plans around this price point that come with promotional pricing or data terms.

amaysim keeps it simple - get 30GB + 20GB bonus data on your first three recharges for just $15 on your first renewal until 30 April 2021.
50GB

per 28 days

Unlimited calls & texts




Optus network

$30

per 28 days
Go to site
Next best mobile plan:

gomo Subscription $25 18GB 30 Days
SIM-only - Prepaid
We picked gomo, a new telco player with an 18GB standard data + 18GB bonus data for the first 3 subscription. The plan costs $12.50 for your first 30 days, then reverts to its original price of $25 per 30 days.

There's also unlimited calls and texts, as well as access to gomo's data rollover feature, so you can save up any unused data for the month for your next recharge.
36GB

per 30 days

Unlimited calls & texts




Optus network

$25

per 30 days
Go to site
Best cheap mobile plan on the Optus network:

Circles.Life 8GB for $18 SIM-only Plan
SIM-only - Postpaid
This Circles.Life plan usually comes with 8GB data for $18 per month but if you get it before 30 April 2021, you can save $4 a month for the first 12 months, which means you just need to pay $14 each month. It then goes back to its original price of $18 a month.

You can also make calls without any worry with this plan's unlimited calls and text inclusion.
8GB

per month

Unlimited calls & texts




Optus network

$14

per month
Go to site
Best big data mobile plan:

Circles.Life 100GB for $38 SIM-only Plan
SIM-only - Postpaid
You won't find a better big data deal than this 100GB plan from Circles.Life. Other mobile plans that offer 100GB will cost you at least an extra $22 per month.

This plan is only $30 for the first 12 months, then $38 per month after. Offer ends on 30 April 2021, 9pm AEDT.
100GB

per month

Unlimited calls & texts




Optus network

$30

per month
Go to site
Mobile providers using the Optus network
Optus has the largest number of MVNOs who use its network. Here's a full list of the providers that use the Optus mobile network:
Which Optus MVNO should I choose?
There are easily 100+ plans out there for you to sort through when it comes to choosing an Optus network provider. While all these third-party providers may have access to the full Optus network, they are certainly not equal.
We've broken down some of the more popular providers on the Optus network to help you find one that sounds appealing for you and your needs.
amaysim


amaysim launched back in 2010 and has grown to be the largest MVNO in all of Australia, smaller than only the big three telcos. It has a decent range of SIM only mobile plans that go up to 80GB data, all for $50 or less. Watch out for 28-day expiry periods, which will require an extra recharge during the year.
With amaysim, you can get a few international inclusions just for showing up. The 3 most expensive plans have unlimited talk and text to 19 countries, while the top 2 have 300 international minutes of standard talk to another 13 countries. The company also has great customer service support, based on reviews.
---
Southern Phone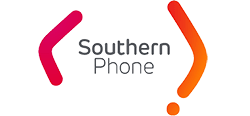 Southern Phone is one of the largest providers of phone services and broadband to regional Australia, and it was purchased by AGL at the end of 2019. Now it offers some fairly hefty value in the form of contract phone plans, plus a few non-contract options for people who prefer to go month to month.
You can get all the way up to 80GB per month from Southern Phone, which is sure to sate the appetite of even the most data-hungry customers. More expensive plans come with varying amounts of international call credit to use when ringing overseas.
---
Vaya


Vaya has some of the better-priced plans on the market and was recently bought out by Australia's largest MVNO amaysim. Base data inclusions go up to over 60GB a month, and you can pop on some international inclusions for $2 extra per month.
Vaya used to have a rather shocking record of customer service reviews online. Since its acquisition by amaysim, which has some of the best customer service reviews, its performance has improved dramatically, with many more people seeming satisfied with their Vaya experience.
---
Moose Mobile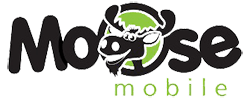 Moose Mobile may be a pretty small telecommunications company, but it has won tons of awards over the past few years, including from Money Magazine. You have a choice between some very cheap month-to-month plans and longer, much higher value 12-month contract plans. Its plans are all more or less basic, with only a few international inclusions thrown in here and there.
It scores pretty high in the customer service arena, too, with some top quality customer service awards from Product Review. The only weird thing to watch out for on some of its plans is that the plans will revert to much lower monthly data inclusions after 24 months.
---
Catch Connect


Catch Connect is the mobile arm of deal website Catch, and it has some pretty low prices among what it offers. Customers can pick an expiry period of 30, 90 or 365 days on their prepaid plans, some of which offer fairly stellar value.
There are no extras to be had with Catch Connect's plans, but that's not a huge problem if you just want uncomplicated data for dollar value. Be very careful, however – some plans may be super cheap on the first recharge but then jump up to a significantly higher price afterwards, and all the plans auto-renew by default.
---

Circles.Life 100GB for $38 SIM-Only Plan
Over 20% off for 12 months - pay $30 for 100GB of data per month. Plan reverts to $38 for 100GB per month after 12 months. T&Cs apply.
Interested in signing up? Compare more Optus MVNO plans here
Latest mobile news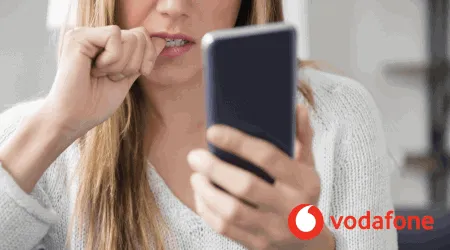 Find out if there's anything you can do during the Vodafone outage to get connected again.
Read more…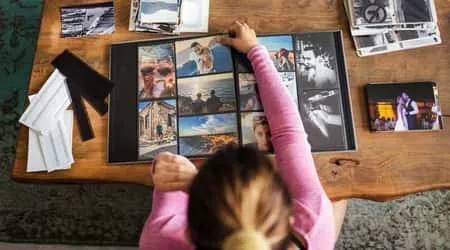 SPONSORED: From sorting your passwords to backing up your photos, these easy expert tips will help you get your online life under control.
Read more…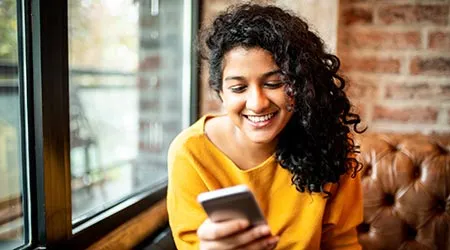 Are you paying for data you're not actually using? You could save up to $500 a year by switching to a mobile plan that works better for you.
Read more…
More guides on Finder
Latest mobile plan deals on Finder