Best Optus MVNO Plans
No matter your price point, there's a mobile provider on the Optus network that has what you want.
The Optus network reaches 98.5% of Australians and delivers high-speed 4G LTE that's capable of average download speeds somewhere around 10-30Mbps. The good news is that even if you find Optus too expensive despite loving its coverage, you can get access to it via one of the many Mobile Virtual Network Operators (MVNOs) who lease out its network.
Even better, unlike Telstra, all of the Optus MVNOs will provide you with network coverage that's identical to what Optus itself gives. We'll help you sort through the huge number of options out there.
Best Optus MVNO Mobile Plans - May 2020
Curious to know how we picked this list?
Every month, our team of experts looks for the best Optus MVNO plans from hundreds of products in the market. We look into the plan details and costs to find you the best value plans. Keep in mind that our "best" picks may not always be the best for you, and you're always welcome to use our
mobile plans comparison table
to find one that works for you.
Best value mobile plan on the Optus network
With so many Optus MVNOs to choose from, it can be pretty overwhelming to know where to start. We've picked a couple of mobile plans that we think offer you great value for the price you pay each month.
OVO Mobile's $29.95 Medium plan packs in 30GB of data, unlimited calls and texts, and 100 minutes of international calls to boot. The 30-day plan also allows you to earn up to 10GB of data rewards for streaming on OVOPlay.
Moose Mobile and Catch Connect's plans offer some of the best value plans under the Optus network as well. A monthly recharge costs just shy of $30 and includes 15GB and 13GB respectively.
Best cheap mobile plan on the Optus network
If you're looking for the best budget deal, chances are that you're not looking for a plan with all the bells and whistles attached. Whilst a cheap mobile plan can mean sacrificing a chunk of data, lots of providers these days have some great promotional deals on offer which mean you can get a lot without paying too much.
Circles.Life's 20GB Monthly plan includes unlimited calls and texts and an extra 3GB bill shock protection for when you go over the data cap. While regular pricing is at $28 a month, the $18 a month price tag with a promo code easily makes it the cheapest among the Optus MVNO plans.
OVO Mobile and Spintel Mobile's $19.95 plans are affordable options as well with 10GB and 7GB data plus unlimited calls and texts.
Best big-data mobile plan on the Optus network
These days, it's all about being online so it's natural to need a large amount of data to keep you connected to the Internet. We've narrowed down the best big-data mobile plans that give you at least 10GB a month.
Moose Mobile's $36 plan packs in 50GB of monthly data with unlimited calls and texts. The $400 credit for international calls isn't too shabby, too. The catch here is you'd have to commit to a 12-month contract with this plan.
amaysim's prepaid 28-day, 45GB plan and Vaya's monthly 38GB plan are good alternatives if you aren't too keen to sign up for a 12-month contract. Both plans pack in unlimited calls and texts and are priced at around $40 per recharge.
Mobile providers using the Optus network
Optus has the largest number of MVNOs who use its network. Here's a full list of the providers that use the Optus mobile network:
Which Optus MVNO should I choose?
There are easily 100+ plans out there for you to sort through when it comes to choosing an Optus network provider. While all these third-party providers may have access to the full Optus network, they are certainly not equal.
We've broken down some of the more popular providers on the Optus network to help you find one that sounds appealing for you and your needs.
amaysim


amaysim launched back in 2010 and has grown to be the largest MVNO in all of Australia, smaller than only the big three telcos. It has a decent range of SIM only mobile plans that go up to 60GB data, all for $50 or less. Watch out for 28-day expiry periods, which will require an extra recharge during the year.
With amaysim, you can get a few international inclusions just for showing up. The 3 most expensive plans have unlimited talk and text to 19 countries, while the top 2 have 300 international minutes of standard talk to another 13 countries. The company also has great customer service support, based on reviews.
---
Southern Phone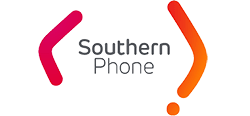 Southern Phone is one of the largest providers of phone services and broadband to regional Australia, and it was purchased by AGL at the end of 2019. Now it offers some fairly hefty value in the form of contract phone plans, plus a few non-contract options for people who prefer to go month to month.
You can get all the way up to 80GB per month from Southern Phone, which is sure to sate the appetite of even the most data-hungry customers. More expensive plans come with varying amounts of international call credit to use when ringing overseas.
---
Vaya


Vaya has some of the better-priced plans on the market and was recently bought out by Australia's largest MVNO amaysim. Base data inclusions go up to over 60GB a month, and you can pop on some international inclusions for $2 extra per month.
Vaya used to have a rather shocking record of customer service reviews online. Since its acquisition by amaysim, which has some of the best customer service reviews, its performance has improved dramatically, with many more people seeming satisfied with their Vaya experience.
---
Moose Mobile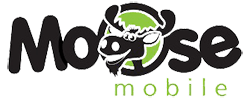 Moose Mobile may be a pretty small telecommunications company, but it has won tons of awards over the past few years, including from Money Magazine. You have a choice between some very cheap month-to-month plans and longer, much higher value 12-month contract plans. Its plans are all more or less basic, with only a few international inclusions thrown in here and there.
It scores pretty high in the customer service arena, too, with some top quality customer service awards from Product Review. The only weird thing to watch out for on some of its plans is that the plans will revert to much lower monthly data inclusions after 24 months.
---
Catch Connect


Catch Connect is the mobile arm of deal website Catch, and it has some pretty low prices among what it offers. Customers can pick an expiry period of 30, 90 or 365 days on their prepaid plans, some of which offer fairly stellar value.
There are no extras to be had with Catch Connect's plans, but that's not a huge problem if you just want uncomplicated data for dollar value. Be very careful, however – some plans may be super cheap on the first recharge but then jump up to a significantly higher price afterwards, and all the plans auto-renew by default.
---
OVO Mobile


OVO Mobile is another interesting newcomer to the Australian mobile market, with its own special streaming service OVOPlay. Users can earn bonus data on their plans by streaming data-free sports via OVOPlay, including motorsports, football, badminton and more. You can even tune into data-free live radio via the Austereo network.
As far as prepaid mobile plans go, OVO's cheapest offerings provide tons of value – even including a 2GB for $10 plan. And OVO even sells refurbished handsets in case you need a like-new phone to go with your plan.
Interested in signing up? Compare more Optus MVNO plans here
Latest mobile news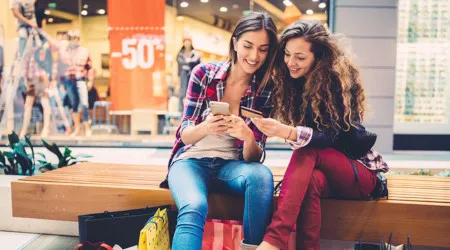 Find out how you could save up to $330 on a new mobile phone with Telstra's Super Saver deals. Read more…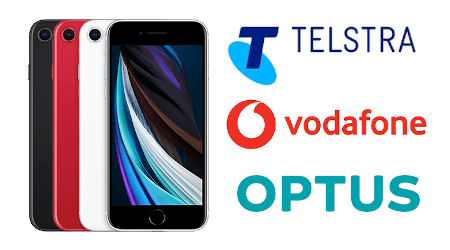 Telstra, Vodafone & Optus have released mobile plans for the new iPhone SE 2020. We've broken down their prices and features here. Read more…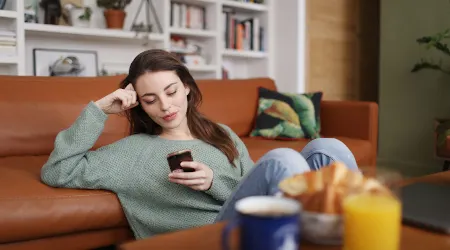 Spending more time at home means we're using our mobile data less. Save $100 over the next 3 months by switching to a cheap mobile plan. Read more…
Related Posts
Latest mobile plan deals on Finder