Unlock your bank account when you're overseas
Can't access your bank account? Here's how to unlock your bank account, and how to prevent it from being locked in the first place.
We're reader-supported and may be paid when you visit links to partner sites. We don't compare all products in the market, but we're working on it!
It's a frustrating scenario; you go to an ATM to withdraw money or try to use your debit card to pay for something and discover that your bank has frozen your account. The good news is, it's fairly quick and easy to get this fixed.
This guide lists what steps to take to unlock your bank account, as well as outlines why it might have been locked in the first place. It's common to have your account locked if you're overseas and didn't tell your bank. You can also compare a range of travel debit cards in this guide that are convinient options for accessing your money overseas.
How to unlock your account
If you need to "unlock" your account, you'll need to contact your bank as soon as possible. If your account has been locked because of a security issue, you might find the only way to do this is by phoning your bank's emergency assistance or help line. If the banks thinks there's suspicious activity on your account, you might have trouble logging into Internet or mobile banking.
If you're overseas, you can make a reverse charges call from to find out what is going on and regain access to your account. Just remember that it's a good idea to use a landline if possible, as overseas calls from mobiles can be ridiculously expensive. The contact details of some of Australia's "Big Four" banks are listed below:
Contact numbers for Australian banks
| Bank | Phone Number | Working Hours |
| --- | --- | --- |
| Commonwealth Bank | +61 2 9999 3283 | 24 hours a day, 7 days a week |
| Westpac | +61 2 9293 9270 | 24 hours a day, 7 days a week |
| ANZ | +61 3 9683 9999 | 24 hours a day, 7 days a week |
| NAB | +61 3 8641 9121 | 24 hours a day, 7 days a week |
Why might my account be locked?
In the modern world of online banking, mobile payments, ATMs and PINs, banks need to be more vigilant than ever to protect their customers against fraud. Phishing, email scams, online hacking and good old-fashioned identity theft are just some of the risks banks must monitor and provide protection against.
As part of this protection, banks have systems in place to monitor customer accounts for any suspicious activity, such as a rarely-used credit card all of a sudden being used to rack up thousands of dollars of spending. Another telltale sign of suspicious account activity is when your Australian credit or debit card is, without warning, used to make a range of purchases overseas.
Tell your bank before you go overseas
Have you ever received an email, letter or Internet banking message from your bank urging you to let them know if you're going overseas? The reason banks send out these communiques is so that if foreign transactions start showing up on your account, they can be sure you haven't been a victim of fraud, you're just using your card to make purchases on your holiday.
Every Australian bank, credit union and building society will have a system in place for customers to notify them before heading overseas. The exact process varies from one bank to the next, but the easiest way to do so is typically to login to your Internet banking account. Alternatively, you could phone the bank directly or maybe inform the bank of your travel plans through its mobile banking app.
You can specify the countries you will be visiting and the travel dates, and you can also provide details of the best way for the bank to get in touch with you while overseas. You can log back into Internet banking at any time, even if you're already overseas, to make changes to your travel plans.
Once your bank has been informed that you're heading overseas, it will expect some overseas transactions and can also monitor your account more closely for signs of suspicious activity.
Google Pay, Apple Pay
Monthly fees: $0
No international transaction fees
Up to 10 currencies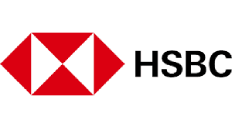 HSBC Everyday Global Account
Special offer:

$100 cash bonus for new HSBC customers.
Earn 2% cashback on tap and pay purchases (T&C's apply).
Special offer:

$100 cash bonus for new HSBC customers.
Earn 2% cashback on tap and pay purchases (T&C's apply).
Compare travel debit cards
Other tips for accessing money overseas
There are plenty of other useful money tips that can make things easier for you when travelling overseas:
Get travel insurance. Comprehensive travel insurance can provide protection against lost or stolen credit cards and the theft of cash, including cover for credit card fraud. Of course, it also offers a long list of other benefits, such as cover for trip cancellations and overseas medical emergencies.
Use cash and cards. Make sure to take a combination of cash and cards with you so you can pay for all your purchases. There are some situations overseas where cash will be the only payment option, while cards add extra flexibility and security.
Don't exchange currency at the airport. Airport foreign exchange bureaus have you right where they want you and can therefore get away with offering poor exchange rates. You'll get a better deal if you purchase your foreign currency in advance or even when you arrive at your destination.
Check card expiry dates. You don't want to get halfway around the world only to discover that your credit or debit card is about to expire. Check all card expiry dates before you leave to avoid any nasty surprises.
Lock it or block it. If you're worried about falling victim to thieves or fraudsters while overseas, you can take some simple steps to ensure this doesn't happen – or at least to minimise the damage. If you contact your bank before you go you can lock or block your credit card, or perhaps lower your transaction limit.
---
More guides on Finder