31 days notice term deposits
Considering closing your term deposit early? You may need to give 31 days notice and pay a penalty.
We're reader-supported and may be paid when you visit links to partner sites. We don't compare all products in the market, but we're working on it!
In January 2015, The Australian Prudential Regulation Authority (APRA) introduced new regulations for term deposit accounts, where banks now require customers to give 31 days notice if they wish to access their funds before the account reaches maturity. These regulations are to ensure that financial institutions have enough liquid assets to withstand stress in uncertain market conditions.
Under the liquidity coverage ratio (LCR), banks and financial institutions are required to have enough funds to cover their assets for a month should there be a financial crisis. In addition to more restrictions in place for customers wishing to access their term deposits, another change is the ongoing reduction in interest rates for online saving accounts - this is because high interest accounts are expensive for banks to maintain and by reducing rates they will have more capital to cushion financial shocks.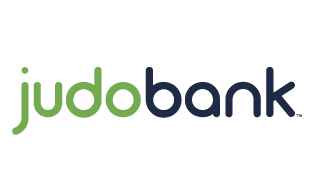 Judo Bank Term Deposit
Term Deposit Offer
Earn a 0.10% p.a. loyalty bonus when you roll over your term.
The Judo Bank Term Deposit term lengths range from three months to five years. Minimum opening deposit is $1,000. No account-keeping or set-up fees to pay.
Minimum investment: $1,000
Monthly fees: $0
Term deposits you can compare today
What is the process for accessing my term deposit early?
If you need to access the funds in your term deposit account before it reaches maturity, you will need to give the bank 31 days notice. If there is less than 31 days left until the account matures, you will need to wait until it reaches maturity to access funds. Financial institutions can make exceptions in the event of financial hardship or emergency.
Give notice. You need to give your financial institution notice that you'd like to close your term deposit account early. You can complete a notice of withdrawal by visiting a branch or phoning the customer service team who will record your request. Some financial institutions will also allow you to complete a notice of withdrawal online via internet banking.
Receive confirmation. After you give your notice of withdrawal, your financial institution should send you a confirmation via email or in the mail. If you do not receive a confirmation, contact your provider.
Inform how you'd like to receive the funds. When giving your notice to close your account early, you will need to tell the financial institution how you would like to receive your funds. You can have your funds paid to another Australian bank account or an account with the financial institution.
Cancel your request. If you change your mind or you no longer need to access the funds early, you are usually able to cancel your request within the 31 days, and keep the account active.
What are the penalties for closing my account early?
If you wish to close your term deposit account early, it is not as simple as just giving 31 days notice. You will also be charged a penalty for breaking your term, usually in the form of a reduced interest rate. The penalty changes between institutions, so it is important to check with your provider before deciding to close your account early.
Some banks will deduct a percentage of your interest rate based on how much of the term still remains – for example, if the interest rate is 3.00% p.a. but the penalty is 2.00% p.a., you would only earn 1.00% p.a. on your balance. The length of time left until your term deposit matures will also affect the penalty - the early you close your account the higher penalty you will pay. Check our guide to term deposit penalties for more information on this.
Who decides on these new changes?
The new regulations apply to Australia and a handful of other economies who are part of the Basel Committee, and are part of the Basel reforms. The Basel Committee is a forum for banking and financial experts all over the world. It's objective is to improve the qualities for bank supervision worldwide and has the following members:
Argentina
Australia
Belgium
Brazil
Canada
China
European Union
France
Germany
Hong Kong SAR
India
Indonesia
Italy
Japan
Korea
Luxembourg
Mexico
the Netherlands
Russia
Saudi Arabia
Singapore
South Africa
Spain
Sweden
Switzerland
Turkey
the United Kingdom
the United States.
The Committee involves the world's leading economies and sets global standards for the financial institutions in the listed countries. Typically, the aim is to avoid another Global Financial Crisis when banks in America and Europe didn't have enough funds to facilitate withdrawals.
Under the new laws, banks are struggling to issue the correct product disclosure statements and training their staff about the new changes. The Australian Securities and Investments Commission (ASIC) has given the green light for the banks as long as they meet certain rules. These include renaming the product so it's different to 'term deposit' and providing a written notice to consumers about the new 31 day notice requirement
More guides on Finder