Laptop insurance
Save money and your files with laptop insurance. Get cover if you're at home, travelling Australia or abroad.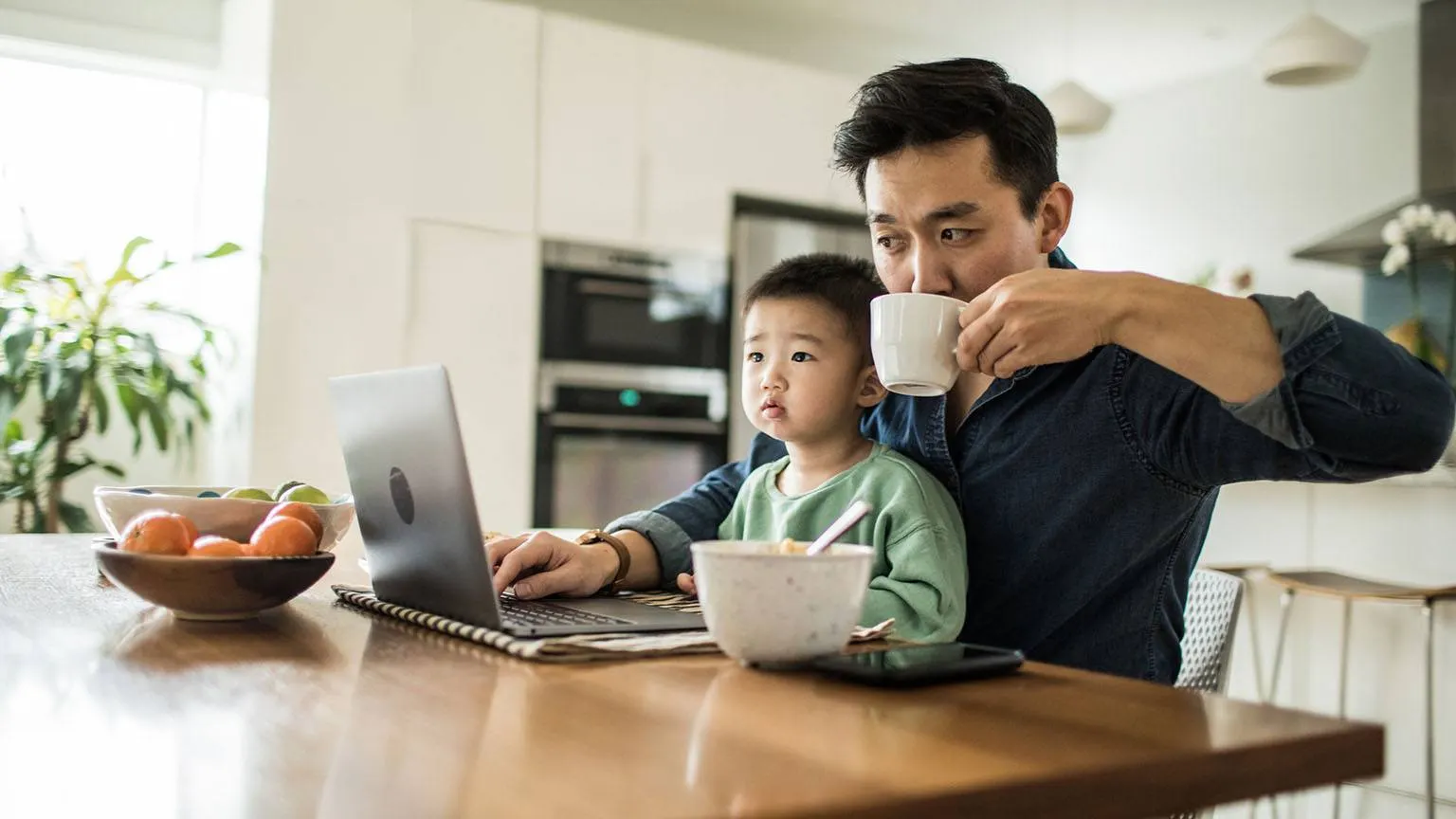 We're reader-supported and may be paid when you visit links to partner sites. We don't compare all products in the market, but we're working on it!
Looking for laptop insurance? We've found some brands that can cover your laptop as part of contents insurance. This can cover things such as physical damage to your laptop and even data recovery.
With your contents insurance policy, you can be covered for your laptop and other valuables, in and outside your home.
What is laptop insurance?
Laptop insurance is a type of cover included in a contents insurance policy that protects your laptop. If your laptop is damaged or stolen, your contents insurance will cover you to replace, or where possible, repair the laptop.
Two things to double-check with your product disclosure statement (PDS):
Are you covered if you take the laptop outside of your home?
Are you happy with the limit you're covered for? Some insurers will allow you to increase the limit for certain items if you let them know.
What are my laptop insurance options?
Using contents insurance
Home insurers offer contents insurance for belongings inside your home and portable contents insurance for belongings outside your home. If you purchase both together, you can protect all the items in your home while giving you the flexibility to protect specific items like your laptop when you go out. If all you care about is your laptop, portable contents insurance will be enough.
Using single item insurance
This is a cost-effective way to insure the items you value most, like your phone or laptop. If you only want cover for specific items and don't want cover for all the belongings in your home, this could be a good option for you. With many policies, you can pay extra to get cover for accidents inside and outside the home, so you're insured no matter where your laptop is.
Get laptop insurance with your contents insurance
What does laptop insurance cover?
It's important to insure expensive items like your laptop because if you damage it, the cost of a new one could sting. By purchasing the right contents insurance policy, you will be protecting your laptop from a range of issues that your warranty won't touch, including:
Accidental damage. This includes dropping it, spilling liquids on it, stepping on it or damaging it in an auto accident. Just remember it won't cover scratches, dings and dents if they don't affect your laptop's performance.
Accidental loss. Most insurers will cover you if you lose your laptop but only if you can explain how it happened.
Fire, storm and other natural disasters. Your policy will cover most natural disasters. However, many exclude flooding unless you add it on for an extra charge.
Theft. Most policies cover you if your laptop is stolen unless you act irresponsibly, like leaving it on a table while you pop into a bathroom or you leave it alone in an unlocked car.
If you go with a standard contents insurance policy, you'll have the added benefit of protecting the other belongings in your home like your mobile phone, TV, furniture and basically anything that isn't nailed down.
Can I get laptop accidental damage insurance?
Most laptop insurance policies will cover you if you accidentally damage your laptop. However, the damage usually has to be substantial and affect the laptop's functionality.
You won't be covered against scratches, dents and dings, but you can be covered for damaged screens, ports and keys as well as equipment malfunction caused by an accident.
What if I have a really expensive laptop?
If you have an expensive laptop, you might want to consider an insurer that also offers specified contents insurance. Getting this cover is easy – it's usually just an added step when applying for your normal contents insurance policy.
It allows you to choose the limit of cover you want for a specific item, for an extra premium. If you have an expensive laptop and the standard contents cover isn't enough, this might be the way to go.
How much does laptop insurance cost in Australia?
The cost of laptop insurance will depend on a number of factors including how much your laptop is worth, how old you are, how old your laptop is and whether or not you want it insured outside the home. For an idea of how much laptop insurance could cost you per month, check out the graph below.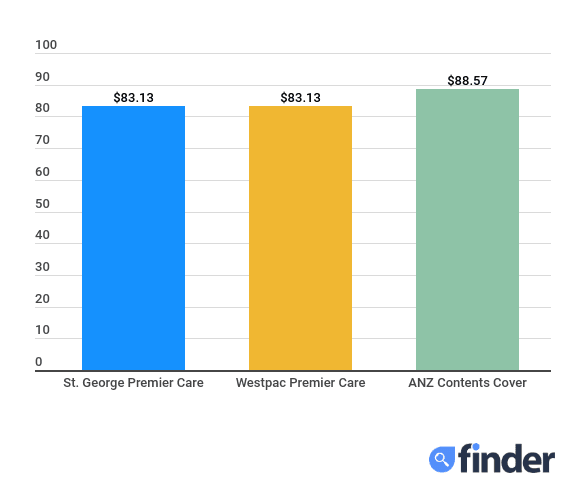 Ready to compare laptop insurance?
Your best bet is to get quotes from a few different insurers in order to avoid paying too much. Just make sure you pay careful attention to what each policy offers. You don't want to skimp on the policy features just to save a few bucks.
Laptop insurance for students
If you're a student, your laptop probably never leaves your side and the files inside it are priceless. You can insure your laptop using any of the methods outlined in the article, but one thing you should certainly consider is protecting all that hard work that you're using the laptop for.
There are laptop insurance policies that will pay to help you recover lost data from a bricked computer. Unfortunately, if the data is not recoverable, the protection stops there but at least your policy will pay for the professional help to get it back.
If your laptop was given to you by your university or department, you might want to see if it's already covered by the administration's policy before purchasing your own.
How to find the best laptop insurance in Australia
Finding the best laptop insurance in Australia can be easy if you take the right steps.
Decide whether you want to insure your laptop inside the home, outside the home or both. If you only need to protect it inside the home and you already have contents insurance, there's a good chance it's already covered. If you don't have contents insurance or you want it covered outside the home, you'll need additional cover.
Shop around. You never know how much prices can fluctuate from one insurer to the next. Ring around to a few home and contents insurers and some speciality laptop insurers for a few quotes. If you already have contents insurance, ask your insurer how much it would cost to add portable contents insurance to your policy.
See if you need specified portable contents cover. If your insurer considers laptops to be high-risk items or if it's worth a certain amount, you'll have to list it separately on your policy. Give the insurer all the information it needs including make, model, value and proof of purchase.
Laptop insurance exclusions and limitations
Insuring your laptop is a straightforward process, but there are a few traps you'll want to avoid. Here's what to look out for when getting cover:
Check the benefit limits on individual items. Even if you have $5,000 worth of contents cover, it might not be enough to cover your $2,000 laptop. For example, you might be limited to $1,000 per item up to that $5,000 limit. If $1,000 won't be enough, you'll have to list your laptop separately and ask for a customised benefit limit.
Read the exclusions. There will be some things your insurance won't cover. For example, it's common for insurers to exclude general wear and tear and even damage caused by electrical and mechanical faults. Read the product disclosure statement (PDS) to find out what is not covered.
Cover for lost items due to neglect. Most policies will cover your laptop if you lose or misplace it, but many policies will require you to explain how you lost the item. Some will not cover you for lost items if you are deemed neglectful. If cover for a lost or misplaced laptop is important to you, ask your insurer to clarify situations where you will be covered and situations where you won't.
Cover for work laptops. Many insurers exclude "tools of trade" (stuff you use for work) under a personal contents insurance policy. However, home office equipment like laptops are commonly allowed in spite of this exclusion. Make sure to ask your insurer for clarification if insurance documents are unclear about how they treat work laptops.
Choose your own repairer. If it's important to you that you choose your own repairer, look for an insurer that specifies you can choose your own. Many insurers don't give you this option.
Back to top
Frequently asked questions
Picture: GettyImages
More guides on Finder