GloBird Energy: Electricity and gas plans
Thinking of switching to GloBird Energy? Find out what the Victorian electricity and gas retailer has to offer.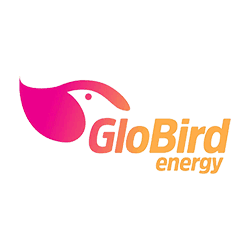 Is GloBird Energy right for me?
What does GloBird Energy offer? Electricity and gas in Victoria.
Product highlights: Solar power options and bundled gas and electricity plans that help customers save on energy costs.
Watch out for: GloBird isn't GreenPower certified and gas services are for residential customers only.
---
GloBird Energy electricity and gas
GloBird is a small energy company offering electricity and gas to customers in Victoria. Electricity is available to both residences and businesses, while gas is only available for residences.
With a variety of plans and solar options, GloBird customers can tailor plans to meet their own needs. Energy plans come with no-lock-in contracts and no termination fees.
If you're thinking of switching to GloBird, you can send the company your current energy bill and find out exactly how much you could save by switching. Exact prices will depend on your location, energy usage and energy distributor.
| State | ⚡ Electricity | ♨️ Gas |
| --- | --- | --- |
| NSW | ❌ | ❌ |
| VIC | ✅ | ✅ |
| QLD | ❌ | ❌ |
| TAS | ❌ | ❌ |
| ACT | ❌ | ❌ |
| SA | ❌ | ❌ |
| NT | ❌ | ❌ |
| WA | ❌ | ❌ |
---
Can I get solar power?
Yes, GloBird offers solar power plans for customers with solar panels. To find out how much you could save by switching your solar energy system to GloBird, you can get a quote directly from the GloBird website. Eligible customers can get additional discounts simply by paying their energy bills on time.
If you don't already have solar panels, you'll have to arrange for solar panel installation before signing up for a GloBird solar plan.
Can I get GreenPower?
No, GloBird isn't GreenPower certified. However, the provider's website offers information on renewable energy to help customers learn what options are available and compare energy sources.
---
How can I pay my energy bills?
You can choose from a range of payment methods, including:
---
Why consider GloBird Energy?
Bundle discounts. Customers may be able to save by bundling electricity and gas together in one plan.
Bill comparison. You can upload your current energy bill to the GloBird website to find out how much you can save by switching.
No-lock-in contracts. You can cancel your GloBird Energy service at any time.
No termination fees. If you choose to switch energy providers, you won't have to pay a fee when you cancel your GloBird contract.
Hardship policy. If you're having a difficult time paying your energy bill, you can contact GloBird Energy customer service to apply for the hardship program.
---
---
Ready to save on your energy bill? Find out how to switch energy providers
Read more on this topic
Lower your household bills