We're reader-supported and may be paid when you visit links to partner sites. We don't compare all products in the market, but we're working on it!
Get a cost estimate for Amber Electric and apply securely online
Where is Amber Electric Available?
Electricity is available to residences in the Ausgrid network in the Sydney Metro area and in South Australia.
Customers are required to pay a flat monthly fee and install a smart meter to access wholesale prices, which change approximately every 30 minutes. This means you'll pay more accurately based on how much energy you use at specific times. You can also choose to pay a higher rate for renewably sourced and carbon-neutral energy.
| State | ⚡ Electricity | ♨️ Gas |
| --- | --- | --- |
| NSW | ✅ | ❌ |
| VIC | ✅ | ❌ |
| QLD | ✅ | ❌ |
| TAS | ❌ | ❌ |
| ACT | ✅ | ❌ |
| SA | ✅ | ❌ |
| NT | ❌ | ❌ |
| WA | ❌ | ❌ |
Compare prices for Amber Electric (April 2021)
Disclaimer: The following price estimates are a general guide only. Prices are based on a residential customer in NSW who consumes 3,900 kWh a year on a single rate tariff in the Ausgrid network. Prices last checked on May 2020 and are subject to change. Always check the providers site before applying - Your actual bill may vary, depending on your usage.
Based on the AER annual model usage in the Ausgrid network, the AER reference price is $1,462 / year.

Energy prices change regularly in VIC, NSW, QLD, SA, ACT and TAS. Our pricing and estimates below may not always take these possible changes into account, so please confirm plan details and pricing with the provider before making a decision.
A quick review of Amber Electric
Pros
Get 100% GreenPower plans, carbon-neutral energy, and wholesale solar power feed-in tariff prices.
Cons
All customers are required to pay via direct debit.
---
How does Amber Electric's 'Wholesale Prices' concept work?

Wholesale Electricity Prices
In reality, all energy is bought at wholesale prices. With a normal energy provider, they purchase power at the fluctuating wholesale price and then sell it to you at a particular set usage price determined by your plan.
With Amber Electric, you skip out on the middleman and gain access to wholesale prices directly. These change every 30 minutes and are set by the Australian Energy Market Regulator. Amber Electric also gives you access to similar frequently updated solar feed-in tariffs.
The idea is that since wholesale prices spend most of their time lower than the average retailer's usage rates, you can save by getting access to them. On top of this, wholesale prices are lowest when renewable energy is in the grid, meaning you can support green energy by buying when the price is lowest.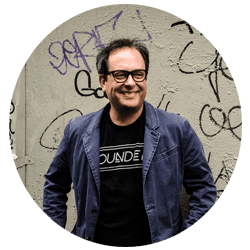 Prior to getting his solar system set up, Michael was paying about $440 quarterly for supply and usage with Lumo, who he'd identified as having the best rates for his situation. However, after getting his solar up and running, he was able to start thinking about who would benefit him most in the form of solar feed-in tariffs for feeding excess energy back into the grid and switched to Amber Electric.
On a recent bill, Michael found that he was actually in the black as a result of switching and making money on his solar in addition to a $30 promotional credit he actually had account made an credit of $64
He did the maths and found that if he'd stayed with Lumo instead of switching, he would have owed $62 with the exact same usage and solar power production.

Does Amber Electric offer solar?
Amber doesn't install solar panels, but customers who already have panels can get solar power and feed-in tariffs (FiTs) based on wholesale prices. Your FiT depends on when you export power, which means you'll receive a higher tariff if you export during peak or more expensive times.
To learn more about how feed-in tariffs work, check out our comprehensive guide to solar power.

How green is Amber Electric?
Amber is GreenPower certified and offers a 100% GreenPower option for environmentally conscious customers. With this plan, customers pay a higher rate to ensure their energy is sourced only from certified renewable power sources such as wind or solar.
If you don't want to spend more for GreenPower, Amber also offers a carbon-neutral plan that offsets the carbon produced by your electricity sources. To do so, Amber automatically buys carbon credits to support initiatives that reduce the amount of carbon in the atmosphere.

Does Amber Electric offer any special incentives to sign up?
No at the moment. We'll update this page if Amber Electric decides to add any incentives.

Can I manage my plan from my phone?
Not currently, but Amber Electric does currently have an online portal where customers can manage and monitor their usage and bills.
Important notes: The estimated price we show by default is based on a single rate tariff. On your bill this might be known as a 'peak tariff', 'peak only' or an 'anytime tariff'. There are other tariff types available to customers and you may need to contact your provider if you are on these tariffs:
Single rate with a controlled load
Time of use
Time of use with a controlled load
The price estimate should not be used as an official quote, but an indication of what your costs may be on the plan. It varies based on whether you provide us with your bill details. You can learn more here.
Icons made by Freepik, mangsaabguru from www.flaticon.com
More guides on Finder
Lower your household bills