Amber Electric: Electricity plans
Amber Electric offers wholesale electricity prices with GreenPower and solar options for customers in NSW and SA.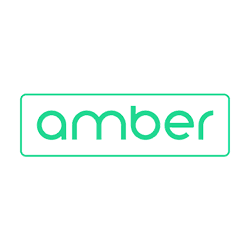 Is Amber Electric right for me?
What does Amber Electric offer? Electricity in NSW and SA.
Product highlights: Get 100% GreenPower plans, carbon-neutral energy and wholesale solar power feed-in tariff prices.
Watch out for: All customers are required to pay via direct debit. If you prefer more options for paying your energy bills, consider another provider.
---
Amber Electric electricity
Relatively new to the Australian electricity market, Amber Electric was founded in 2017 with the aim of providing wholesale prices to residential customers. Amber isn't a licensed energy retailer, but the company has partnered with Energy Locals, a non-profit provider with a focus on clean and renewable energy.
Electricity is available to residences in the Ausgrid network in the Sydney Metro area and in South Australia.
Customers are required to pay a flat monthly fee and install a smart meter to access wholesale prices, which change approximately every 30 minutes. This means you'll pay more accurately based on how much energy you use at specific times. You can also choose to pay a higher rate for renewably sourced and carbon-neutral energy.
| State | ⚡ Electricity | ♨️ Gas |
| --- | --- | --- |
| NSW | ✅ | ❌ |
| VIC | ❌ | ❌ |
| QLD | ❌ | ❌ |
| TAS | ❌ | ❌ |
| ACT | ❌ | ❌ |
| SA | ✅ | ❌ |
| NT | ❌ | ❌ |
| WA | ❌ | ❌ |
---
Does Amber Electric offer solar power?
Amber doesn't install solar panels, but customers who already have panels can get solar power and feed-in tariffs (FiTs) based on wholesale prices. Your FiT depends on when you export power, which means you'll receive a higher tariff if you export during peak or more expensive times.
To learn more about how feed-in tariffs work, check out our comprehensive guide to solar power.
Does Amber Electric offer GreenPower?
Amber is GreenPower certified and offers a 100% GreenPower option for environmentally conscious customers. With this plan, customers pay a higher rate to ensure their energy is sourced only from certified renewable power sources such as wind or solar.
If you don't want to spend more for GreenPower, Amber also offers a carbon-neutral plan that offsets the carbon produced by your electricity sources. To do so, Amber automatically buys carbon credits to support initiatives that reduce the amount of carbon in the atmosphere.
---
Smart meters
Amber customers are required to have smart meters that measure how much electricity you use and when you use it. This allows Amber to calculate your electricity prices much more accurately, as wholesale electricity prices change roughly every 30 minutes. Your smart meter will send information directly to Amber, so you won't need someone to come and manually read your meter.
If you don't already have a smart meter, Amber will arrange to have one installed once you sign up. While you won't have to pay anything upfront for this service, the amount will be included as part of your tariff.
---
How can I pay my Amber Electric bills?
Amber only offers one method for bill payment: direct debit. When you sign up for an Amber energy account, you'll be asked to provider either credit card or bank account details. Payments will then be taken out of your account automatically on the due date each month.
---
Why consider Amber Electric?
No upfront costs. You won't have to pay anything to sign up for an Amber account, unless you need to have a smart meter installed. In that case, the cost of the meter will be added to your electric bill.
Accurate pricing with smart meters. Your energy bill will reflect real-time prices based on your energy usage throughout the day.
Expansion. Amber plans to expand with services in the rest of NSW, ACT, QLD and VIC.
No contracts or exit fees. If you change your mind, you can cancel your account at any time with no leaving fee.
Monthly billing. Amber bills customers monthly and processes payments automatically so you won't have to worry about remembering to pay each month.
---
---
Ready to save on your energy bill? Find out how to switch energy providers
Read more on this topic
Lower your household bills