Aurora Energy: Tasmanian gas and electricity plans
Aurora energy serves Tasmanian homes with gas and electricity, with a focus on renewable power through its AuroraGreen program.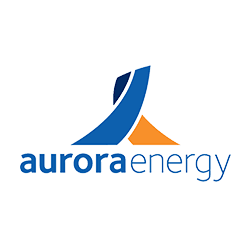 Aurora Energy is Tasmania's state-owned supplier of electricity and was the only choice for Tasmanians until 1st Energy arrived in the market in early 2019. Aurora Energy says it provides uncomplicated power plans with no distracting discounts or offers to ensure its customers can purchase energy with minimal confusion or misdirection.
Since it's a state supplier, it also offers funds and grants to Tasmanian businesses to support the community.
Is Aurora Energy right for me?
Details

Three different electricity plans to Tasmanian residents, as well as one natural gas plan.

GreenPower can be purchased for below-average rates.
The aurora+ plan involves an app with unusually comprehensive power management capabilities.

There's very little competition in Tasmania, so if you're not happy with Aurora you have at most one other option for electricity and gas.
Compare electricity plans and get rates in your state