Aurora Energy: Tasmanian gas and electricity plans
Aurora energy serves Tasmanian homes with gas and electricity, with a focus on renewable power through its AuroraGreen program.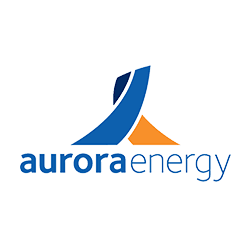 Aurora Energy is Tasmania's state-owned supplier of electricity and was the only choice for Tasmanians until 1st Energy arrived in the market in early 2019. Aurora Energy says it provides uncomplicated power plans with no distracting discounts or offers to ensure its customers can purchase energy with minimal confusion or misdirection.
Since it's a state supplier, it also offers funds and grants to Tasmanian businesses to support the community.
Is Aurora Energy right for me?
Details

Three different electricity plans to Tasmanian residents, as well as one natural gas plan.

GreenPower can be purchased for below-average rates.
The aurora+ plan involves an app with unusually comprehensive power management capabilities.

There's very little competition in Tasmania, so if you're not happy with Aurora you have at most one other option for electricity and gas.
Plans offered by Aurora Energy
Aurora Energy currently only offers electricity and gas to residents of Tasmania. It doesn't do lock-in contracts or discount deals on its plans.
Electricity
This will provide your residence with electricity at a flat, variable rate. This means you'll pay the same amount per kWh of electricity no matter when you use it.
Essentially a different tariff structure to the flat rate plan, this splits the week up into peak and off-peak periods. You'll pay more than twice as much for electricity used during peak periods than off-peak. Peak periods are weekdays between 7am and 10am and 4pm and 9pm. All other times are off-peak.
Uses the same peak/off-peak rates and periods as the previous plan, but employs advanced meters and an app to help customers constantly monitor their power use. This is intended to help consumers understand how their power use impacts their bills and adjust their behaviour to reduce it.
aurora+ gives customers the ability to top up their account and pay bills whenever they want. It adds an 11c/day service fee compared to the peak/off-peak plan.
This is not so much a standalone plan as a modification to the others. Aurora Green lets you opt for 10 – 100% GreenPower-certified renewable energy on your other plans for a certain extra charge per kWh.
Gas
Aurora's basic gas offering, supplying Tasmanians with natural gas at a variable rate. As with electricity, there are no lock-in contracts or exit fees.
Does Aurora Energy offer solar?
Aurora does not install solar power systems itself, but it does offer the standard regulated feed-in tariff for Tasmania, currently 9.4c/kWh.
How green is Aurora Energy?
According to the 2018 Green Electricity Guide, Aurora was in the top half of Australian retailers with a score of 5.2/10. In particular, Aurora has an excellent performance in the area of emissions because it only owns renewable assets, lacking any fossil fuel plants.
Where Aurora is lacking is in its lack of energy management and trading support, as well as its largely unknown stance on fossil fuel investment and policy. On the other hand, its Aurora Green GreenPower is available at a below-average rate, making it more accessible to customers.
Can I manage my plan from my phone?
Yes, you can manage your plan from your phone using the aurora+ app, but only if you have purchased the corresponding aurora+ power plan. The app allows you to not only pay your bills at any time and add prepaid credit to your account, but it gives a highly detailed breakdown of your power use, down to your daily consumption in dollar terms.
---
Read more on this topic
Lower your household bills