Battery Score

Camera Score

3

Design Score

3

Performance Score

3
Summary
Verdict: The base model in the iPhone 14 range delivers Apple's usual quality and speed but at a price point that makes it almost impossible to recommend.
Pros
Nice range of colours
Crash detection could be great (but try not to crash your car)
Powerful processor
Cons
Disappointing battery life
iPhone 13 is nearly identical and much cheaper
Cameras should be better at this price
| | |
| --- | --- |
| Launch price (RRP) | $1,399 |
| Launch date | 2022-09 |
Would we recommend the iPhone 14?
The iPhone 14 base model is the "affordable" option in the line-up that should in theory boil the iPhone experience to its core essentials.
It doesn't quite fail at that job, but it is a hard phone to recommend to someone unless you're upgrading from a much older iPhone model.
You can get similar performance from a cheaper iPhone 13 or any number of Android competitors. It might be even better to spend a little more money and the iPhone 14 Pro instead.
Having said that, here's a deep dive into what we think ticks the box or what we believe could have been better.
The good stuff: Performance
Apple's traditional approach to iPhone processors normally involves offering similar generations across a single year's iPhone lineup.
This meant the A15 Bionic was present in all 2021 iPhone 13 models, regardless of size or variant, with minor GPU variations.
However, 2022 diverges from this norm, as Apple introduces the A16 Bionic exclusively for the iPhone 14 Pro and Pro Max.
Choosing the iPhone 14 or iPhone 14 Plus provides the previous year's A15 Bionic, slightly enhanced from the iPhone 13 Pro Max's version.
This distinction seemingly aims to separate the Pro and regular models, or potentially maximise profits for the lower-priced option.
While Apple's processors have excelled for years, the A15 Bionic in the iPhone 14 is undoubtedly capable and well-suited for its price point.
Notably, new features such as automatic crash detection and satellite SOS support come with the iPhone 14.
The main caveat is the possibility that future OS upgrades might favour newer models, posing an issue for the iPhone 14's longevity.
What we don't love: Design
The iPhone 14 doesn't represent much of a radical departure from last year's iPhone 13 in terms of design. Aside from colours, the iPhone 14 and iPhone 13 diverge in ways more irksome than useful.
This comparison is crucial as Apple sells the iPhone 13 for $170 less.
The iPhone 14 features a 6.1-inch 60Hz OLED display, akin to the iPhone 13, and a chunkier Face ID "notch" in classic Apple style. The animated "dynamic island" notch is only featured in the pricier iPhone 14 Pro models.
The notch isn't a dealbreaker, but the 60Hz display is disappointing, lagging behind Android's smoother 90Hz or 120Hz alternatives. Apple's 120Hz rates are reserved for the iPhone 14 Pro models, leaving regular iPhone 14 users with a lesser experience.
Despite its similarity to the iPhone 13, the iPhone 14 is slightly thicker at 7.8mm. Cases for iPhone 13 won't fit the bulkier iPhone 14.
An innovative aspect is the expanded colour range for the iPhone 14, including Midnight, Purple, Starlight, PRODUCT (RED), and Blue finishes.
What we don't love: Camera
Apple often presents itself as a revolutionary force, reshaping technology with groundbreaking designs. However, its changes tend to be gradual, favouring proven approaches.
The iPhone 14's camera system illustrates this. Much like the iPhone 13, it features a dual rear camera bump with diagonally positioned 12MP sensors. For selfies and Face ID, there's a single 12MP TrueDepth front camera.
Has Apple just slapped the same camera modules into a phone and hoped that nobody noticed?
Not quite. Camera quality isn't just a megapixels game, and there are technical differences that should give the iPhone 14 a leg up in many shooting situations compared to its immediate predecessor.
iPhone 14 sample images
Apple doesn't make the bold low-light claims for the iPhone 14 as it does for the Pro models, but it describes a substantial improvement of "up to" 2.5x in low-light capture for the primary lens. To test this, the iPhone 14 was compared with other models in a low-light setting, yielding mixed results.
What we don't love: Design
The story of the iPhone 14 being good but not great at its asking price continues when you consider battery life.
Officially, Apple rates it as being good for up to 20 hours of straight video playback, or 16 hours of streaming video, but I sure didn't see that or even close to it in my tests.
Finder's standard battery test streams an hour of YouTube video, looking to get at least 90% remaining to ensure a likely day of battery usage.
Is it possible to get a day's use out of the iPhone 14? It's possible, but it's very much a stretch. More than once I've had to dive for a charger before the sun was setting while testing out the iPhone 14.
It's not in the woeful territory of the iPhone 13 Mini but it's not far off, and that's just not good enough for a phone at this price. As with any other 5G-capable phone, if you're using it extensively on next-gen mobile networks, you'll see an evident drop in battery life too.
Recharging the iPhone 14 is via Apple's own lightning connector, and once again there's no charger in the box. That may be a blessing if Apple does – as seems inevitable – flip to USB-C charging for next year's model. It's a blessing I wish Saint Tim would bestow on us sooner rather than later.
iPhone 14 features and specs
The iPhone 14 could be worth buying if for some reason you can't get an iPhone 13 or can't afford an iPhone 14 Pro.
Here's a look at its features and specs so you can make an informed decision.
iPhone 14 price in Australia
The price for the iPhone 14 lineup starts at $1,399 and goes up all the way to $2,769.
iPhone 14 colours
Apple expanded its colour range for the iPhone 14 and you can buy handset in Midnight, Purple, Starlight, PRODUCT (RED), or Blue.
iPhone 14 camera
The iPhone 14 comes with a 12MP main wide-angle and a 12MP ultra wide-angle lens. The selfie camera's also been given a legs up with the introduction of autofocus.
iPhone 14 screen size
The iPhone 14 has a 6.1-inch Super Retina XDR OLED display with a 2532 x 1170 pixel resolution at 460 pixels per inch.
iPhone 14 battery and charging time
Apple claims the iPhone 14 can carry 20 hours of straight video playback, or 16 hours of streaming video. You can charge it using a typical lightning cable or traditional USB-A wall adapter.
Is the iPhone 14 waterproof?
The iPhone 14 is splash, water and dust resistant. Its rated IP68 meaning in theory it should be okay to a maximum depth of 6 metres up to 30 minutes.
How does the iPhone 14 compare to the iPhone 13?
In general, the iPhone 14 is a bit more refined compared to the iPhone 13 when you consider photography and videography capabilities, battery life, and GPU performance.
Here's a snapshot of how the 2 phones stack up based on specifications and features.
iPhone 13
iPhone 14
Display
6.1-inch
6.1-inch
SOS
Emergency SOS

Emergency SOS
Emergency SOS via satellite
Crash detection

Camera
Dual-camera system

12MP Main I Ultrawide
TrueDepth front camera

Advanced dual-camera system

12MP Main I Ultrawide
Autofocus on TrueDepth front camera
Photonic Engine for colour and detail
Action-mode smooths out shaky hand-held videos

Battery
Up to 19 hours video playback
Up to 20 hours video playback
Processor
A15 Bionic chip
A15 Bionic chip
Water resistance
To a depth of 6 metres up to 30 minutes
To a depth of 6 metres up to 30 minutes
Price
$1,229
$1,399
Colours
Blue, Pink, Midnight, Starlight, Green, PRODUCT (RED)
Midnight, Purple, Starlight, PRODUCT (RED), Blue
How to buy the iPhone 14 on a plan
You can buy the iPhone 14 on a 12, 24 or 36 month repayment period with a mobile plan from Telstra, Optus or Vodafone.
How to buy the iPhone 14 outright
Check price at Kogan
Read our reviews of the iPhone 14 range
---
Why you can trust Finder's mobile plan experts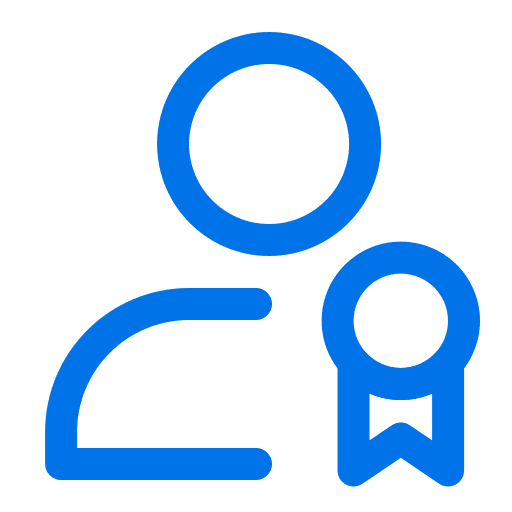 We've done the work
We've researched and reviewed hundreds of phone plans to make our guides as helpful as possible. Our experts can be seen across TV, print and digital media.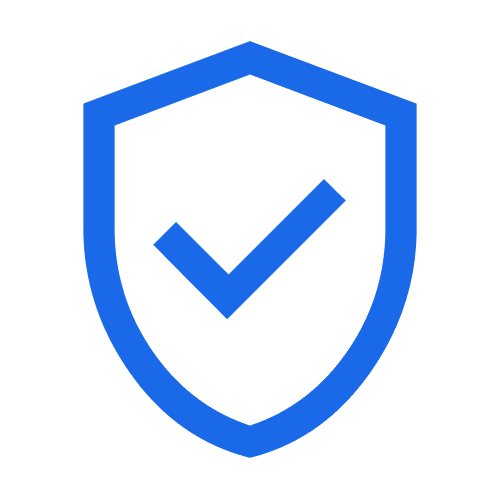 We're reliable
Our product database of 52 providers is updated daily with the latest mobile deals in Australia. Our guides are regularly reviewed and fact-checked.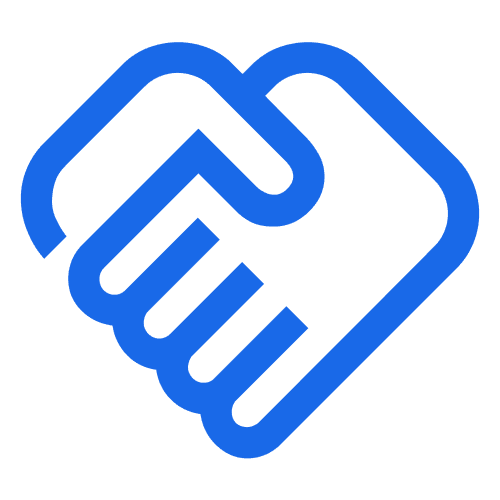 We're here to help
Since 2015, we've helped over 1.2 million people find the right mobile plan by explaining features clearly and simply. We're here to help you make a decision.
Alex Finder
Senior editor
You are about to post a question on finder.com.au:
Do not enter personal information (eg. surname, phone number, bank details) as your question will be made public

finder.com.au

is a financial comparison and information service, not a bank or product provider
We cannot provide you with personal advice or recommendations
Your answer might already be waiting – check previous questions below to see if yours has already been asked
Accept and continue