PayID: What it is and how can I set one up?
Remembering your BSB and account number is hard. PayID is a new service that makes sending and receiving money simple and fast.
We're committed to our readers and editorial independence. We don't compare all products in the market and may receive compensation when we refer you to our partners, but this does not influence our opinions or reviews. Learn more about Finder .
If someone asked you to give them your Bank-State-Branch (BSB) and account number off the top of your head, could you do it? If you can't, don't worry – you're not alone. Two thirds of Australians have admitted to not knowing their own bank account details, and turns out the younger you are the worse it gets. With many of our daily transactions moving online, you're being asked to recall these numbers more often, to split the bill at a restaurant or pay a friend back for movie tickets. Scrambling around for your account details can be embarrassing and time consuming.
PayID has completely revolutionised the way we send and receive money, replacing account and BSB numbers with an easy to remember number like your mobile phone, linked to your existing bank account. Read on to find out how PayID can benefit you and how to set one up.
What is PayID?
PayID is a new service linked to your existing bank account that makes sending and receiving money that little bit easier. Instead of scrambling for your to bank account and BSB number, you can give your friends and family an easy to remember ID like your mobile number or email address and watch the transition happen in real-time.
Register your unique PayID with your banking institution who will securely link it to your bank account. Once it's been set up, you can start giving it to friends and family when they need to transfer you money instead of giving them your BSB and account number. You can also use it when you need to pay someone, by asking for their PayID.
How does PayID work?
Once PayID is available through your bank, building society or credit union, you'll be contacted and invited to create a PayID. Simply follow the steps within your mobile banking app or via Internet banking to create your unique PayID. Your PayID will generally be your mobile number, but some institutions will allow you to use your email, ABN, ACN or landline phone number. Your banking institution will then link the PayID to your bank account.
To receive payments
After successfully registering your PayID, share it with your family and friends so they can pay you with their mobile banking app or via Internet banking.
To send payments
Your friends and family will need to provide you with their PayID. Then you can use your mobile banking app or Internet banking to send the payment to that PayID, instead of entering in your recipients BSB and account number.
How does PayID work with the New Payments Platform (NPP)?
PayID is a key feature capability of the New Payments Platform (NPP), a world-class payments infrastructure transforming the way Australians transact. The NPP, launched by the banking industry in February 2018, provides near real-time funds transfers and a host of other benefits to consumers, businesses and government departments. PayID is the addressing service part of the platform which is designed to enable fast, safe payments between participating financial institutions.
Why is PayID necessary?
In 2012, the Reserve Bank of Australia (RBA) concluded its review of Australia's payments system. The purpose of the review was to examine the major pain points for consumers and businesses when it comes to transferring funds from one financial institution to another. The RBA arrived at a set of recommendations, and called on industry stakeholders to collaborate and come up with solutions to the key issues.
PayID is the solution to one of the key issues uncovered by this review, which was need for a simpler method of addressing payments, both for everyday consumers and businesses.
The new system means that instead of looking up your bank account details when someone needs to transfer money to you, you'll be able to simply hand out your PayID. Plus, you'll be able to send money electronically to people who have a bank account with a different financial institution from you and the money will arrive almost instantly. Currently it can take up to three days for the funds to appear in your recipient's account.
What are the benefits of PayID?
Fast. Watch your payments happen in real time.
Easy. No more searching for your account and BSB number.
Fewer mistakes. Use an easy to remember number to get paid.
Mobile. Available through the latest version of most banking apps.
Secure. Funds are protected by your bank's fraud detection mechanisms.
Simple registration. A few clicks and you're ready to go.
Longer descriptions. You'll be able to send a 280-character description with your transfer, and you can even use emoticons.
When will PayID be available?
Depending on which bank or financial institution you are with, PayID will be available from early-2018 onwards. Your bank, credit union or building society will contact you to let you know when you can create a PayID in your usual online or mobile banking.
More than 60 banks and credit unions have already partnered with the NPP and are planning to offer real-time payments to customers via PayID. Some banks that have already launched PayID include Commonwealth Bank (CommBank), National Australia Bank (NAB) and ING. Others have confirmed they will be staging the roll-out soon. Dozens of mutual banks and credit unions under the Credit Union Services Corporation of Australia Limited (Cuscal) will also offer PayID.
| Financial Institution | PayID status |
| --- | --- |
| CommBank | Available now |
| NAB | Available now |
| ING | Available now |
| QBANK | Available now |
| SCU | Available now |
See the full list of banking institutions offering PayID
Can I use PayID with my business?
If you're running your own business and are sending invoices out, instead of putting your account and BSB number on the bottom you can now just add your registered PayID. When used together with a product like BPay's Osko (a system which allows payments to be made between financial institutions in under a minute), then you can watch the payment happen in real-time.
Additionally, if you're doing a job and your customer doesn't have cash on them, then PayID and Osko will allow them to make the payment online, safely and in real-time, so you can make sure that the money comes through to your business account before heading home.
When your customers make a payment via your PayID, the name of your business will appear on their screens so they can be sure they're transferring money to the correct business. Check with your banking institution to see if they currently offer this functionality.
Tips for setting up & choosing your PayID
Your PayID will typically be your phone number (landline or mobile), but some institutions will allow you to use other identifiers such as your email, Australian Business Number (ABN), an Australian Company Number (ACN), an Australian Registered Body Number (ARBN), and an Australian Registered Scheme Number (ARSN). It's not just a random number that you think up, but a number which already belongs to you. However, you'll need to prove that the PayID you chose belongs to you, so you won't be able to use a phone number or email address that belongs to someone else.
Try and think of a number that you use everyday that you're not likely to forget or change anytime soon. If you've had the same mobile phone number for the last 10 years and can't think of any reason why you'd give it up, it may be a good idea to use that.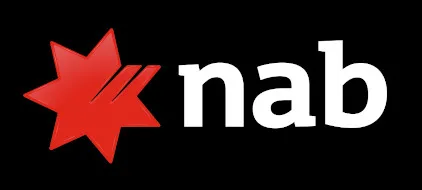 NAB Classic Banking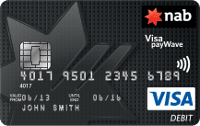 Bank Account Offer
Enjoy convenient, unlimited access to your money.
$0 monthly account fee.
Tap and pay with your NAB Visa Debit card or your phone using Apple Pay, Google Pay, Samsung Pay or NAB Pay for Android. Temporarily block your card at the touch of a button if you lose it.
Monthly account fee: $0
Linked debit card: Visa
ATM withdrawal fee: $0
Overseas EFTPOS fee: 3%
Compare bank accounts which offer PayID
Frequently asked questions about PayID
More guides on Finder