NBN cut-off date: Say goodbye to ADSL in your suburb
You've got 18 months to switch to the NBN once it's available in your suburb.
$79.99/month incl. discount
Unlimited data
80.1Mbps typical evening speed
Go to site
Terms and conditions apply.
We're committed to our readers and editorial independence. We don't compare all products in the market and may receive compensation when we refer you to our partners, but this does not influence our opinions or reviews. Learn more about Finder.
Failing to switch before the deadline will result in your service getting cut, so make sure you switch to an NBN plan in time to avoid being without Internet.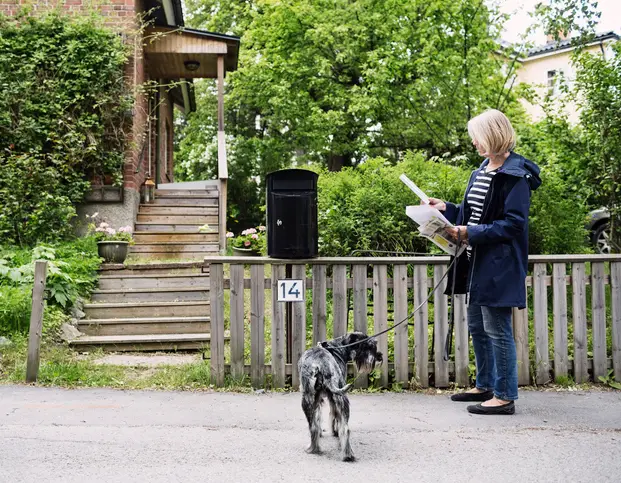 How do I find out my NBN cut off date?
NBN Co and your service provider should notify you by mail once the NBN is available in your suburb.
You typically have between 90 days to 18 months to change networks once you've been notified.
If you haven't arranged for your ADSL/landline service to move to the NBN, it might be disconnected.
If your address is NBN-enabled, compare plans to find the best one for you.
Compare NBN plans now
Do I have to switch to the NBN?
If you're interested in having access to the Internet or a home phone, the answer is yes.
The NBN is usually your best, if not only, option when it comes to switching from your old copper networks. Unless you're either in a fixed wireless area, satellite NBN area or in the small number of areas that are deemed adequately served, switching to the NBN is the only way to continue receiving a fixed-line Internet service. If you don't make the change, you run the risk of losing your home broadband and phone services.
Both your provider and NBN Co will send you reminders to change to the new network once it's installed.

Tangerine NBN Standard
Tangerine NBN offers unlimited data & 21Mbps typical evening speed for $49.90/month.
What's actually being disconnected?
If you're not sure about which services you'll lose access to with the rollout, here's what you won't be able keep:
Telstra home phone or landline services (excluding some Telstra Velocity lines)
Other home phone or landlines using Telstra's copper network
Any form of ADSL Internet connection
Existing Telstra BigPond cable Internet connections
Optus cable Internet and cable phone services
Security or fire alarms and fax machines connected to the existing copper network

But you do get to keep these:

Be aware that NBN services require constant power to operate. This means things like emergency medical devices or voice-over-IP phones (which make voice calls using an Internet connection instead of a regular phone line) connected to the NBN will cease functioning in the event of an outage, unlike older copper-network devices. Consider having a back-up battery for your NBN modem if constant Internet is a must.
How long do I have to switch to the NBN?
According to NBN Co, the roll out is currently on track to be completed by the end of 2020. From the moment that you can switch to the NBN, you typically have 18 months to move your services to the new network before the old network is switched off. Remember that you will still need a technician to come and physically connect your property up. Since technicians can have lengthy queues, we highly recommend switching well before your disconnection date.
If you can't find your disconnection date online, simply add 18 months to the "ready for service" date listed to work it out. If you're unsure when your existing network will be discontinued, use our NBN address checker.
Is NBN the only Internet connection option?
The NBN will be the only option for most fixed-line Internet connections 18 months after its rollout is completed, which is scheduled for the end of 2020. As previously mentioned, there are some areas that may be serviced by private networks similar services the NBN, such as Opticomm if you live in a recently developed housing estate or the VDSL network which is available in select areas of Canberra.
If you're looking for an alternative to the NBN, you might want to consider home wireless broadband, which connects you to the Internet via existing mobile phone networks.
The speed and types of broadband available to you (3G, 4G or 5G) will depend largely on where you live. The speed may vary more than fixed-line connections due to weather and network congestion. While mobile broadband is a convenient (and possibly faster) option for some, it tends to have far reduced data limits when compared to a similar NBN plan.


How do I switch from ADSL/cable to the NBN?
The NBN has to be installed in your area before you can connect to it. Use our NBN rollout map to find out if it's installed or when it's expected to be. Your current internet provider should also send you a notification when the NBN will soon be available. If the NBN is available, here are the simple steps you can follow to get connected:
Choose a provider and an NBN plan that suits your needs, and contact the provider to purchase it. If you aren't sure which NBN speed tier is right for you, we have a helpful guide that breaks down what typical evening speeds are. Most providers will also offer an automatic upgrade to the NBN from your current ADSL or cable plan with them.
You'll need a new NBN-capable modem. This will often be available as part of the NBN plan you purchase. Simply hook it up when it arrives and enjoy your new NBN connection. Your provider may send out a technician in certain cases to finalise your property's connection to the NBN.
You can find our detailed guide on how to switch to the NBN for the first time here.
Pop in your address and compare NBN plans below
---
Latest broadband news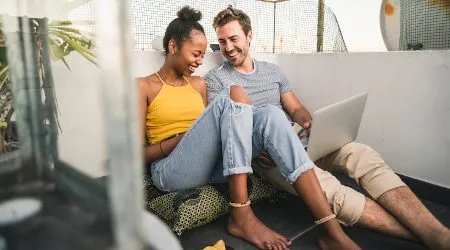 How does Telstra's discounted NBN 50 plan stack up to its competitors?
Read more…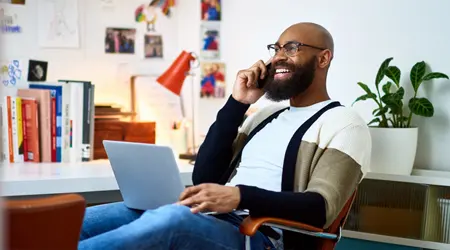 Telstra's first 5G home wireless plan is out, but how does it compare to what's already on offer?
Read more…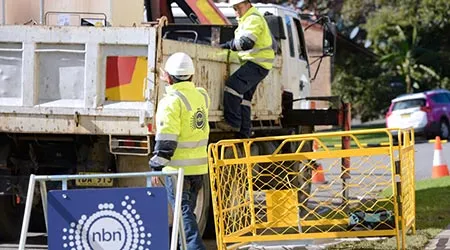 NBN Co is shaking up its multi-technology mix with the promise that millions more homes will be able to get up to 1Gbps connections, but when will it happen – and what will it cost you?
Read more…
Image: Getty Images
More guides on Finder
Lower your household bills