Don't invest in overseas property until you read this
Find out how you can make an overseas property investment work for you.
We're committed to our readers and editorial independence. We don't compare all products in the market and may receive compensation when we refer you to our partners, but this does not influence our opinions or reviews. Learn more about Finder.
In recent years, an increasing number of Australian investors have begun looking beyond our own shores for their property investment needs. There are plenty of bargains to be found in overseas markets, and investing in foreign countries can be an effective way to diversify your portfolio.
As with any form of investing, there are potential traps associated with putting your money into property overseas. Here's how you can minimise your risk and find a safe and productive place to invest your hard-earned funds.
Benefits of investing in overseas property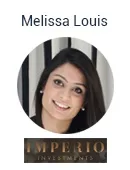 Melissa Louis, buyer's agent and director of Imperio Investments, says there are many potential benefits when investing in property overseas. These include:
Lower entrance point. If you decide to invest in an overseas property market, you can potentially benefit from lower upfront costs and more lenient eligibility criteria to qualify for a loan, "Younger investors may need less deposit and less income to start their portfolio," Louis says.
Generating additional cash flow in another currency. Louis says that investing overseas "adds diversity to your portfolio and the currency exchange rate can be used to benefit your situation." However, keep in mind that fluctuations in a foreign currency may also represent a risk.
Strong capital growth and rental return. These two factors can sometimes be hard to find in Australia, but a well-located property may yield higher capital growth and rental returns than an investor would be able to achieve locally in Australia.
Hedge against inflation. As property is a physical asset that represents more than just minimal paper value, it has long been regarded as a good investment to protect yourself against the impact of inflation on your finances. When inflation occurs, house prices and rents increase, which is a win-win for property investors.
Tax benefits. Depending on your income, overseas property investment can have benefits at tax time. Seek an accountant's advice for more information about any tax or depreciable items you can claim.
Foreign residency. If you own an overseas property, this may increase your chance of qualifying for residency in the country. "Some countries allow owning a property to qualify [you] for residency visas," Louis says. "The investment itself can aid in that process of establishing/moving overseas."
What are the risks of investing in overseas property?
Lack of local knowledge. One of the biggest risks when investing overseas is that you may not have enough knowledge of another country's property market to be able to make an informed choice. In most cases, you'll need to either get professional help or visit the country yourself to wrap your head around the ins and outs of its property market.
Obtaining finance. Unfortunately, obtaining finance to purchase a property in some countries can be a lot more difficult than it is in Australia.
Additional costs. You'll need to be wary of extra fees. "Some countries have certain regulations that are compulsory to pay, which may double up in Australia," Louis advises. "This may end up costing you more money than initially expected."
The tyranny of distance. Managing your investment property from a distance can be a challenge. Finding the right property manager and suitable tenants on the other side of the world can be difficult.
Exchange rates. When deciding whether or not investing overseas is a viable solution for you, it's important to remember that exchange rates will play a huge part in determining the return on your investment. If the Australian dollar rises in value, your returns could fall, so investing in a country with an unstable currency can be especially risky.
Tenants. Other countries may not have similar rules for tenants and landlords as you might expect in Australia. Reading up on tenancy laws and regulations in the country and city you're looking to buy in is essential.
How can I finance an overseas purchase?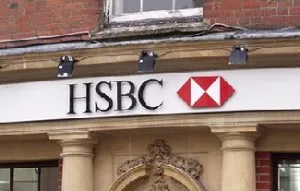 You can't use an ordinary home loan from an Australian bank to finance the international purchase.
"There are finance companies that aid in helping you find alternate ways to secure finance, some of which have contacts with foreign finance companies as well," Louis says. "Seek professional advice and search companies that are located in the same country as the property."
In addition, some banks with branches around the world, such as HSBC, offer services to help you fund overseas investments. As with any other financial decision, you'll need to shop around when hunting for the right solution for your borrowing needs.
Another issue to consider is that you'll be exposing yourself to foreign exchange risk, so finding the most affordable way to transfer money overseas is essential. Although there are no controls in place surrounding the amount of currency you can transfer outside of Australia, it's also a good idea to make sure you won't be exceeding any foreign exchange controls in the country where you are making your purchase.
How to maximise your investment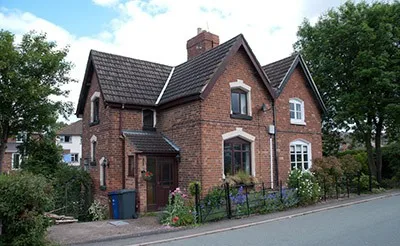 Before investing in property — either in Australia or overseas — it's crucial that you do your research.
Ask yourself the following questions:
What is the outlook for the economy and the housing market in the country?
How have property sales and rental prices performed in recent years?
Are there any government regulations or tax implications that could pose a challenge to the viability of my investment?
The list of questions and potential pitfalls is long and confusing, so engaging a qualified buyer's agent to help you make sense of it all is recommended. "A buyer's agent represents the buyer in the property market," explains Simon Cohen, co-founder and managing director of property buyer's agency Cohen-Handler.
"When you sell a property, you hire a real estate agent because they understand the market and are knowledgeable about the inner workings of the industry. It makes sense to have the same level of representation when you purchase a property — whether it's for the first time or when you're looking to purchase overseas.
"A good buyer's agent has strong relationships with real estate agents on the ground and should also be well informed about what is happening in the industry. While you may think it's a good time to buy, without local knowledge and insight, you might not know the right locations to buy or invest in," Cohen says.
Good buyer's agents can negotiate with vendors behind the scenes, saving time and money and helping the buyer come out ahead. They will also be transparent and manage the expectations of buyers, providing advice to help you secure the best property that meets your criteria.
What are some popular investment locations outside Australia?
Following the mortgage crisis of 2008, the USA has become a popular investment destination for Australian property buyers. With cheap houses available in cities right across the country, many investors have snapped up potential bargains.
The United Kingdom also attracts plenty of Australian buyers, enticed by falling property prices in the mother country in recent years. Others prefer the security of buying closer to home, which has made New Zealand a popular destination for investors.
While these are three of the more popular destinations, it pays to keep an eye out for potential purchases in countries all around the world. Changes to the performance of economies and housing markets in different countries can lead to better investment opportunities becoming available.
Compare the latest investor mortgage rates
After entering your details a mortgage broker from Aussie will call you. They will discuss your situation and help you find a suitable loan.
A comparison of home loans from multiple lenders.

Expert guidance through the entire application process.

Free suburb and property reports.
---

The Adviser's number 1 placed mortgage broker 8 years running (2013-2020)
More guides on Finder