Does home insurance cover mould damage?
All about moulds and your insurance cover.
We're reader-supported and may be paid when you visit links to partner sites. We don't compare all products in the market, but we're working on it!
Mould is a type of fungus that can easily grow almost anywhere there's moisture. You've almost certainly seen what it can do to food.
The same thing can happen to your house if it's left unchecked.
Does home insurance cover mould damage?
No. You can safely assume that home insurance won't cover any damage caused by mould or for mould removal or cleaning, even if it resulted from an insured event.
For example, if a pipe bursts and floods a room then you might be covered for damage resulting from that leak under "escape of liquid" cover if it destroys a carpet.
But if that leak causes mould growth, then you won't be covered for its removal or cleaning, or any damage that can be attributed directly to the mould rather than the burst pipe – even though it's the pipe that caused the mould.
Mould and fungus is typically found as a general exclusion in home insurance policies, and will not be covered in any way.
Why doesn't home insurance cover mould damage?
Home insurance won't cover mould damage for two main reasons. Firstly, some mould growth is almost unavoidable, especially in more tropical areas of Australia. Secondly, it doesn't usually cause any damage if taken care of as quickly as possible.
So mould itself is unavoidable, while mould damage is preventable. Neither of those situations is intended to be covered by home insurance.
What to do if you're a tenant with mould issues?
You'll want to fix it as soon as possible. Depending on the surface, the extent of the problem and the type of mould, this might be as easy as simply wiping it away with a cloth, or it might need professional cleaning services.
In all cases you'll want to make sure you follow the preventative steps going forwards. Without doing so, it's probably just going to come back again quickly.
The cost of a mould removal service depends on the extent of the problem, the type of mould and the location. A quote might range from hundreds to thousands of dollars.
For example, you might be able to clean it away yourself for free, and then open a window. Or you might be paying thousands of dollars for actual home renovations in order to eliminate a source of rising damp. If this is the case, you need to involve the landlord.
When is a landlord responsible for mould?
Whether the landlord or the tenant is responsible for mould depends on the situation.
Generally, the landlord will only be responsible if the mould is there because of the landlord's failure to fulfill their obligations.
This might be:
A failure to clean the property before renting it out to a new tenant
A failure to fix a shower leak, which has led to mould growth
A failure to repair a leaking ceiling, which has led to mould growth
Ongoing problems with the building itself, such as rising damp
Meanwhile, the tenant might be responsible when the mould is caused by:
A failure to inform the landlord of problems with the property. For example, if the tenant knows there's a leaky pipe beneath the sink but doesn't tell anyone.
A failure to take reasonable steps to prevent mould growth, such as airing out a room or opening the windows to clear out moisture faster
So who's responsible for mould?
Both the tenant and the landlord have certain obligations under a rental contract. If the growth of the mould, and subsequent damage, can be clear tied to the failure of one party to meet their obligations then that's probably the party that's responsible for it.
What to do if you're a landlord with mould problems?
Landlord insurance will also typically exclude mould damage. Whether you're a tenant, a landlord or a homeowner, insurance companies don't want anything to do with mould.
If you've found that a tenant's property has damage from mould, you may want to:
Determine the cause.
Assess the extent of the damage and take steps to minimise and fix it where possible.
If extensive mould damage was caused by a failure on the part of the tenants, then it's safe to say they probably won't be getting their bond back.
If you're a landlord and find that the damage is extensive, you might take legal action to have the tenant cover that damage.
Note that your own obligations as landlords will probably also come under the magnifying glass when you do, and the final verdict will come down to the court's decision.
Steps to prevent mould in the home
The factors that contribute to mould growth are:
Moisture. This is the number one risk factor. Leaks, soggy clothes lying around, rising damp or humid weather can all lead to moisture in the home.
A lack of airflow. Enclosed spaces with a lack of airflow are more prone to mould growth.
Darkness. Sunlight can help prevent mould growth. Similarly, enclosed spaces such as cupboards are also typically dark spaces. A soggy cloth in a drawer, for example, will almost certainly grow mould quickly.
Heat. More species of mould thrive in warmer conditions than colder ones.
Moisture is the number one consideration, because mould will typically not grow without it. But sometimes it might be impossible to prevent, in which case you need to pay closer attention to the other risk factors listed above.
Protect the rest of your home with the right policy
---
Get the latest home insurance news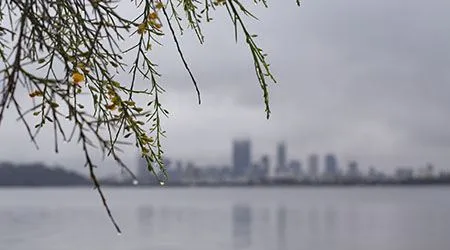 Home Insurance
Find out what your home insurance may cover you for if your property has been impacted by the severe weather of Ex-Cyclone Seroja. Plus, how to speed up your claim.
Read more…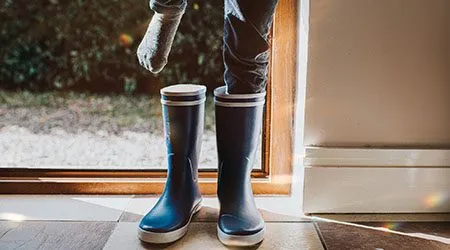 Home Insurance
Two insurance experts have urged Australians to look at their policies more closely, so they can get the most from their claim.
Read more…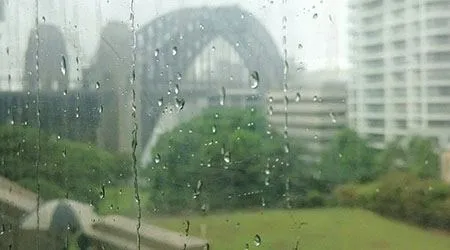 Home Insurance
Here's how to make your home insurance claim easier and how to access other support measures in place for affected homes.
Read more…
More guides on Finder