Battery Score

4

Camera Score

4.5

Design Score

4.5

Performance Score

4
Summary
Verdict: This is the year Apple's come close to luring me away from Android and that in itself speaks volumes about the iPhone 15.
Pros
Excellent performance
Lightweight and comfortable to hold
Stunning colour-infused back glass and contoured edges
Dynamic Island
Cons
No telephoto lens meaning it lacks zoom capabilities
Refresh rate is still lacking for the price you're paying
| | |
| --- | --- |
| Launch price (RRP) | $1,499 |
| Launch date | 2023-09 |
Would we recommend the iPhone 15?
The iPhone 15 took me by surprise in the best way possible and I'd recommend it to anyone looking to join the iPhone family, or those who haven't upgraded since the iPhone 12 came out.
The main caveat is it's not a cheap smartphone so you'll want to make sure it fits your budget.
The star features of the iPhone 15 are its camera and design. The phone is incredibly comfortable to hold in one hand since it's lightweight and the contoured edges give it an almost ergonomic feel. You can also finally take advantage of the Dynamic Island without having to splurge for a Pro model.
Image: Mariam Gabaji/Finder
I'm also a sucker for a pastel colour and the iPhone 15 doesn't disappoint in its hues of pink, blue, green and yellow.
The second most impressive feature is its 48 megapixel main camera that takes bright and detailed photos and you can change your photo to portrait after the fact thanks to the camera's depth perception.
Overall, it's a great phone to use and if you don't care much for gaming or graphics, it's a solid option compared to the Pro models.
The good stuff: Lightweight design
There's something really clever about the iPhone 15 design that'll attract even those that tend to stay away from iPhones in general.
The lighter weight of it coupled with newly contoured edges, colour-infused back glass and textured matte finish makes it a stunning handset.
The pastel colours are subtle and perfect. You can get the iPhone 15 in blue, pink (the option I tested), green, yellow and the standard black.
Image: Mariam Gabaji/Finder
For those who have been curious about the Dynamic Island - the pill-shaped area up top - you can finally use the feature without having to splurge on the Pro models. It won't blow you away but it's pretty handy. When in use, the pill shape will elongate itself and you can easily jump into tasks running in the background such as Spotify.
One of the key changes between the iPhone 15 and its predecessors is the introduction of the USB-C port so you can say goodbye to Apple's Lightning cable. This is handy given the port has become a universal standard across phones, tablets and more.
The only caveat is that unlike the Pro models, the iPhone 15 is capped at USB 2.0 which isn't as fast as USB 3 for file transfers but still faster than Lightning.
The good stuff: Camera
The iPhone 15's definitely received meaningful camera upgrades compared to last year. Apple's added a 48MP main camera that shoots in higher resolution so you can get brighter and more detailed images.
Image: Mariam Gabaji/Finder
Image: Mariam Gabaji/Finder
Image: Mariam Gabaji/Finder
Image: Mariam Gabaji/Finder
Image: Mariam Gabaji/Finder
It's a step up from the 12MP we saw in the iPhone 14 and means you can now take photos with 2x zoom despite the fact that there's no telephoto lens. The image below isn't too shabby.
Image: Mariam Gabaji/Finder
Apple's also improved overall low-light performance which is always a game changer when you're on the hunt for a great shot but don't have the lighting to back you up.
Just look at this shot of a lego set sitting in a very dark room. I'm sold.

Image: Mariam Gabaji/Finder
Another impressive overhaul is the portrait mode. The camera can now detect depth perception - if you have a suitable image of a person or animal, the camera can turn it into a portrait after the picture's been shot.
The good stuff: Battery life
It's still early days and we don't know how long the good times will continue to roll but after a normal day's use, my iPhone's battery life is still holding its own.
It was on full charge the day before at 7am. By 10:30pm the charge had dropped to 69%. I used my phone as I normally would - a lot of browsing through social media and Google, going around taking photos, making and receiving calls.
But most people tend to complain a few months or even a year into owning their iPhone so we'll just have to keep you updated on how things progress with the iPhone 15's battery life.
The good stuff: Performance
The iPhone 15 features the A16 Bionic chip pulled from the iPhone 14 Pro which still offers great performance despite Apple introducing the A17 Pro chip in this year's Pro models.
If you're an iPhone user then the performance will be exactly as you'd expect. If you aren't (like me), you'll be pleasantly surprised.
What we don't love: The refresh rate
The iPhone 15 performs well but Apple's still stuck to offering just a 60hz refresh rate which isn't great for how much you're paying. The refresh rate determines the number of times your phone's display updates within a second.
This is a clear letdown given the iPhone 15's received a fairly big boost with a new chipset, the Dynamic Island, and better cameras.
I tested the iPhone 15 Pro and there was a noticeable difference.
What we don't love: No Action button
I wasn't too fussed about the iPhone 15 not having an Always On display since I find it mostly distracting. But the fact that the outdated mute switch has been carried over doesn't make sense.
Both the Pro models now have an Action button in place of the mute switch so you can decide what you want to use the shortcut for by going into the settings.
It can be used to toggle between silent and ring mode, for quick access to the camera, to access your voice recorder and more.
This year should have been the year Apple put the mute switch to rest for good.
iPhone 15: Features and specs
The iPhone 15 is a great phone for those who haven't upgraded in a few years.
Here's a rundown of its pricing, specs and features so you can make a more informed decision.
iPhone 15 price in Australia
The price for the iPhone 15 starts at $1,499 which is a $100 jump from the previous year.
iPhone 15 colours
You can get the iPhone 15 in traditional black alongside lighter shades of pink, yellow, green and blue.
These pastel colours give off a breezy vibe and breakaway from Apple's usual foray into more vibrant shades.
iPhone 15 camera
The iPhone 15 features an advanced dual-camera system. You'll get a 48MP main camera that can support 2x zoom, 12MP ultra-wide and 12MP front camera.
iPhone 15 screen size
The iPhone 15 offers a 6.1‑inch all‑screen OLED display with a 2556x1179-pixel resolution at 460 pixels per inch.
iPhone 15 battery and charging time
You can use the USB-C port to charge your iPhone 15, which supports USB 2.0 (up to 480Mbps.
According to Apple, the iPhone 15 can carry up to 20 hours of video playback or up to 16 hours of streaming video.
Is the iPhone 15 waterproof?
The iPhone 15 is splash, water and dust resistant and has a rating of IP68. This means theoretically you could take it to a maximum depth of 6 metres for up to 30 minutes.
What is the difference between iPhone 14 and iPhone 15?
Starting off with price first, the iPhone 15 is $100 more expensive than its predecessor.
You'll also notice the following differences:
The iPhone 15 boasts the A16 Bionic chipset which is a step up from the iPhone 14
Supports USB-C charging
Colour differences
Newly contoured edges, colour-infused back glass and matte finish
48MP main camera versus 12MP on the iPhone 14
We've also put together a table of specs so you can see the difference or similarities between the 2 phones.
| | iPhone 15 | iPhone 14 |
| --- | --- | --- |
| Display | 6.1-inch OLED | 6.1-inch OLED |
| Dimensions | 147.6mm x 71.6mm x 7.80mm | 147.6mm x 71.5mm x 7.80mm |
| Weight | 171 grams | 172 grams |
| Refresh rate | 60Hz | 60Hz |
| CPU | A16 Bionic | A15 Bionic |
| Storage | 128GB, 256GB, 512GB | 128GB, 256GB, 512GB |
| Camera | 48MP main | 12MP main |
| Charging port | USB-C | Lightning |
| Colours | Black, pink, blue, green, yellow | Midnight, starlight, PRODUCT (Red), blue, purple, yellow |
All opinions expressed in this review are based on the author's own experience with the phone. Use this review for informational purposes only.
How to buy the iPhone 15 on a plan
You can buy the iPhone 15 on a 12-, 24- or 36-month repayment period with a mobile plan from Telstra, Optus or Vodafone.
How to buy the iPhone 15 outright
Why you can trust Finder's mobile plan experts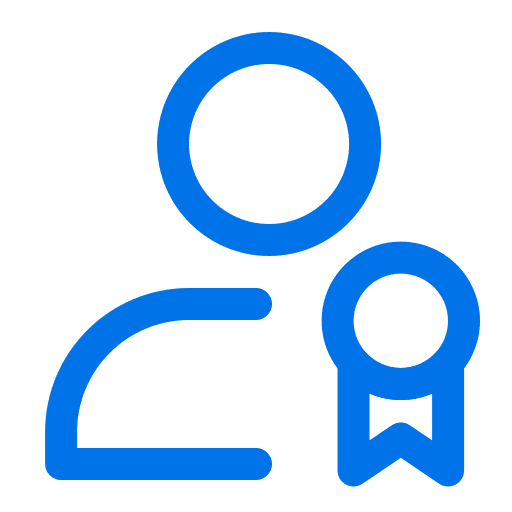 We've done the work
We've researched and reviewed hundreds of phone plans to make our guides as helpful as possible. Our experts can be seen across TV, print and digital media.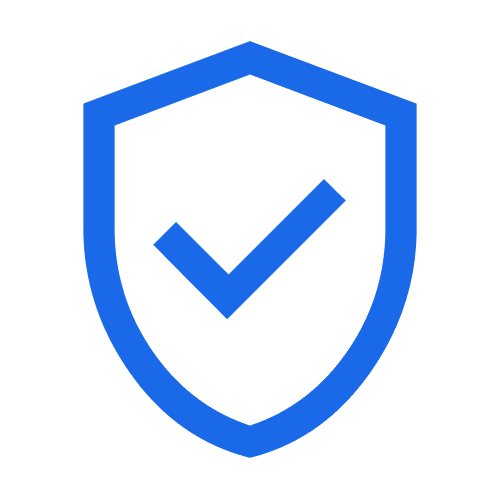 We're reliable
Our product database of 52 providers is updated daily with the latest mobile deals in Australia. Our guides are regularly reviewed and fact-checked.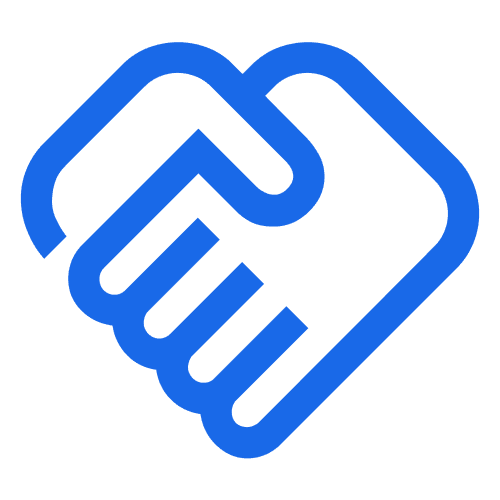 We're here to help
Since 2015, we've helped over 1.2 million people find the right mobile plan by explaining features clearly and simply. We're here to help you make a decision.
Mariam Finder
Editor I Tech and utilities expert
You are about to post a question on finder.com.au:
Do not enter personal information (eg. surname, phone number, bank details) as your question will be made public

finder.com.au

is a financial comparison and information service, not a bank or product provider
We cannot provide you with personal advice or recommendations
Your answer might already be waiting – check previous questions below to see if yours has already been asked
Accept and continue