What is Voice over IP (VoIP)?
Not quite sure what VoIP is? Then this easy-to-understand guide is just what you need.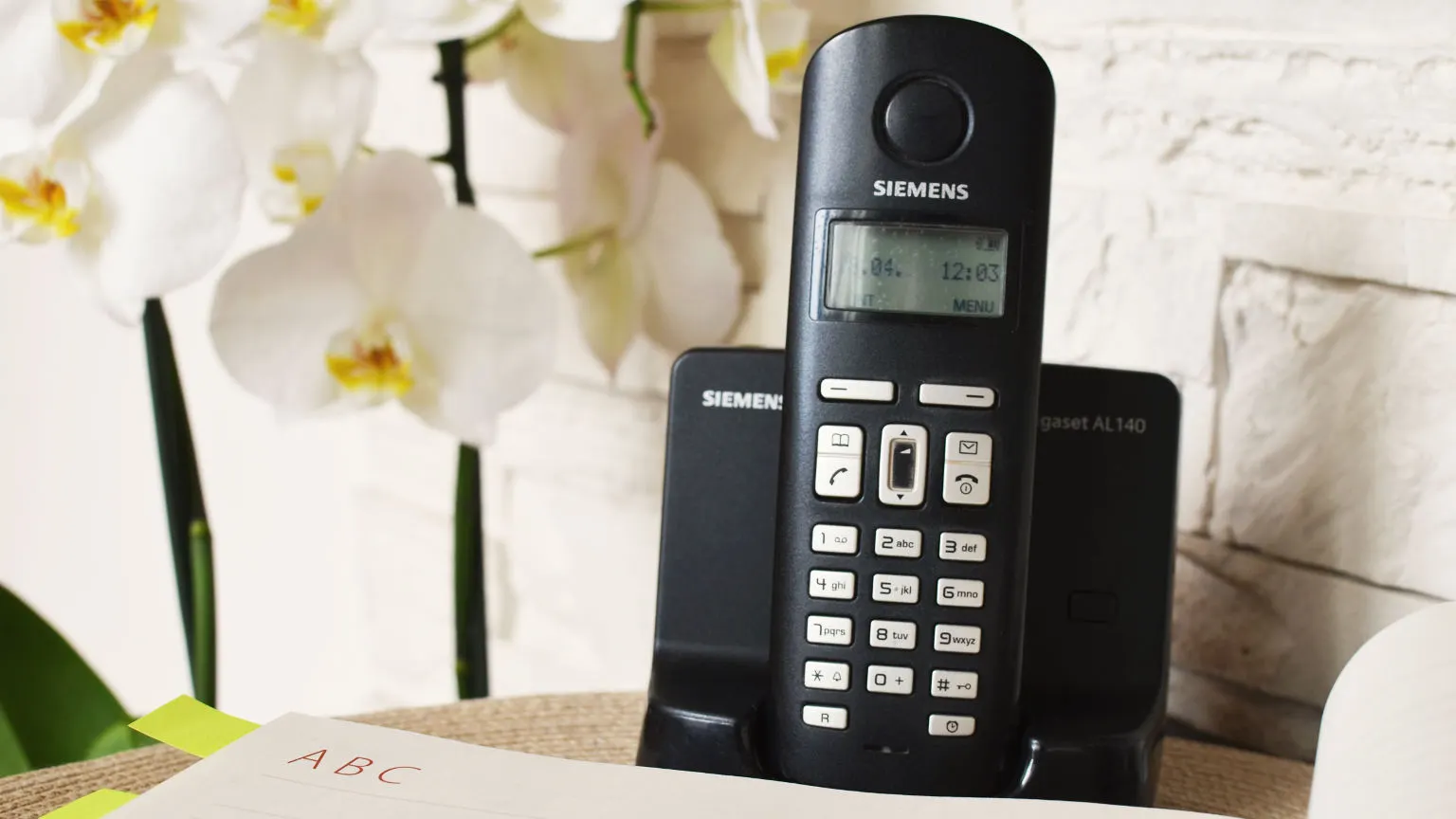 We're committed to our readers and editorial independence. We don't compare all products in the market and may receive compensation when we refer you to our partners, but this does not influence our opinions or reviews. Learn more about Finder.
With the NBN steadily working its way across Australia, you may have come across the term VoIP, or voice over IP, when browsing the many NBN plans on the market. While most Internet providers advertise VoIP as a new form of phone technology, it's not always made clear exactly what it does or how it differs from the traditional copper wire phone network Australia has used for many decades.
To help clarify things, we've put together this primer explaining what VoIP is, how it works, why it's the future of Australia's fixed-line telephony going forward and what limitations you need to be aware of.
What is VoIP?
The term voice over IP refers to the transmission of voice data over the Internet. When talking into a VoIP-enabled phone handset, your speech is encoded into digital packets which are then sent through your broadband connection to the person on the other end of the line.
How is VoIP different from a traditional phone service?
The regular phone service most Australians have grown up with operates on Telstra's copper wire network, with voice data transmitted via analogue signals to your local telephone exchange and from there routed to the other caller as identified by their unique phone number.
VoIP, on the other hand, compresses all voice data into digital signals which are sent via your Internet connection using the same communications protocol as most other Internet traffic. This means VoIP does not require a separate connection on top of your Internet service like traditional analogue phone technology does, allowing you to make and receive VoIP calls over both wired and wireless broadband connections. For Aussies living in areas the copper network doesn't reach, this provides an equivalent phone service without the need to build new network infrastructure.
From a practical perspective, though, there's little difference between copper wire telephony and VoIP. In both cases, you still use a handset to make and receive calls, you still dial phone numbers to contact people and you still pay for calls based on geographical location. That said, there are a few key distinctions worth keeping in mind.
What advantages does VoIP have?
You can make and receive calls over a wide range of Internet technologies. Unlike a traditional landline service which requires access to the copper wire network, VoIP can operate over any broadband Internet connection with a speed of around 100kbps or more. These days, you're unlikely to find a broadband connection slower than that, regardless of whether it's wired, wireless or even satellite. For Aussies living in regional areas of the country where distance makes wired phone or Internet connections infeasible, VoIP allows them to communicate with family and friends using existing satellite technology, further bridging the gaps inherent in Australia's vast geography.
It's significantly cheaper. Because VoIP uses the same physical infrastructure as your broadband connection, there's no need to pay for separate line rental as is common with traditional phone services. Similarly, because Internet providers do not have to pay Telstra for the use of the copper network, they usually price their call rates far lower with VoIP. International calls, in particular, are far more affordable on VoIP services.
Fully compatible with the existing copper network. Though the NBN will eventually replace the existing copper network entirely, many Aussies will be stuck with Telstra's infrastructure for the next few years. Thankfully, VoIP phone services can seamlessly connect with the traditional copper wire service, ensuring you can continue to make and receive calls to and from those not yet hooked up to the NBN.
Works with your existing handset. There's no need to familiarise yourself with any new-fangled technology to take advantage of VoIP; you can simply plug your current handset into any VoIP-enabled modem or VoIP adaptor and you'll be good to go. Making and answering calls works just like before, ensuring the transition is smooth and relatively pain-free.
Supports simultaneous calling. Where you'd need to install multiple copper phone lines to have more than one call going at a time, VoIP supports as many simultaneous calls as you have handsets and the Internet bandwidth to carry them. Depending on your chosen plan, you may have a limit to how many simultaneous calls you can receive at one time, but most plans allow for unlimited concurrent outgoing calls – perfect for small businesses.
What are VoIP's disadvantages?
Less stable than the copper network. Where the copper network operates using contiguous analogue signals that don't require significant processing to transmit, VoIP relies on the same compression and encoding techniques used for standard Internet traffic. This can lead to packet loss and data corruption, both of which result in the choppy audio you'll be familiar with if you've ever used Skype. Faster Internet connections reduce the frequency of these issues, but even the most expensive connections tend to suffer the occasional hiccup.
Shares bandwidth with all other Internet activities. If you're streaming Netflix or downloading a large file at the same time you're on a VoIP call, odds are the call quality and stability will drop since each service is fighting over the same limited bandwidth. How severely the quality will degrade depends on the speed of your Internet connection, but it's a source of potential frustration nevertheless.
Requires constant power. One of the big advantages of copper-line telephony is its ability to continue operating even when the power goes out. This is because power for traditional phones is transmitted across the copper phone line along with the voice data, with the electricity sourced separately from the power grid your house is connected to. VoIP, on the other hand, requires your Internet to be powered and active to function. If your power goes out and your modem is dead, you won't be able to make or receive any calls from your VoIP service.
Can be dangerous for those who require emergency services. If you rely on emergency monitoring services that integrate with your phone service, such as alarm systems or medical bracelets, these will function through a VoIP service – albeit with one big caveat. If the power or Internet goes down, these services will no longer be able to alert the appropriate authorities should anything happen. You can mitigate this issue somewhat by purchasing a back-up battery for your modem, but that won't help if your Internet provider suffers problems.
Do I have to use VoIP?
As part of the NBN rollout, existing copper Internet and phone services within Australia are being switched off. 18 months after an area is connected to fixed-line NBN, traditional phone lines will no longer work, leaving VoIP as the only option for landline telephony. As such, transitioning to VoIP is mandatory for Australians living in fixed-line NBN areas who want to keep using a landline phone service. Aussies slated to receive fixed wireless or satellite NBN services will continue to have access to the copper network for the foreseeable future, and as such are not required to switch to VoIP.
What kind of Internet plan do I need for VoIP?
Making and receiving calls through VoIP is fortunately quite light on data usage. The exact amount of data used will depend on what specific compression algorithm (called a codec) a VoIP service uses, but on average, an hour-long call won't use any more than 90MB. Similarly, bandwidth requirements on VoIP are relatively meagre, with most NBN and cable connections easily capable of hitting the 100kbps minimum download speed necessary to sustain a call.
Compare NBN plans below:
---
Latest broadband headlines
Picture: Shutterstock
More guides on Finder
Lower your household bills