Performance sedan reviews
How do the different types of sports sedans in Australia compare? Find out in our performance sedan comparison guide.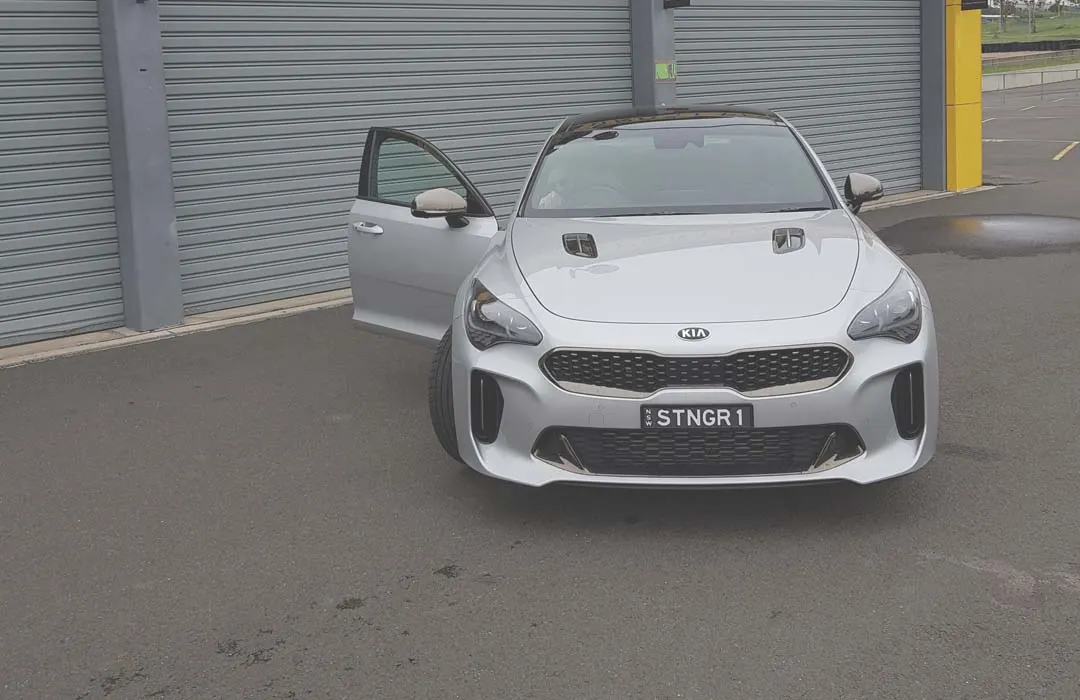 We're reader-supported and may be paid when you visit links to partner sites. We don't compare all products in the market, but we're working on it!
Performance sedans first became relevant in the 1930s, with many crediting the Rover 14 and Rover 16 (essentially a Rover 14 with a larger engine) as the first real performance sedans. Sports sedans became more popular with car manufacturers in the 1960s and were simply one-off versions of existing mainstream cars that were designed with performance in mind so that they could be entered into motor races.
However, car manufacturers ran into problems because the modifications they had made to their existing models made the new performance versions ineligible for racing according to the rules at the time. Instead, manufacturers began selling limited numbers of the modified performance sedans to the general public, and thus began the first varieties of performance sedans. While performance sedans traditionally were rear-wheel drive with a manual transmission, today they come with all the drivetrain layouts and transmission types available in other car types.
Compare these performance sedans & read our reviews
By clicking "Find a Deal" on the table below, you will be redirected to our partner, Georgie. Thanks to their "bulk buying power", Georgie are able to help you buy the car you want and potentially save you money too. In fact, the average saving through Georgie is $4,616.
Buying a Performance Sedan? A Car broker could help you save money
CARDEALS2ME works with a range of dealerships in all states and territories to help buyers find the best driveaway deals on new cars.
Free to use platform.

Get results in just 2 hours.

Finance option available.
What is a performance sedan?
A performance sedan – also known as a sports sedan or sports saloon – is a specific subtype of sedan vehicle that has been designed with speed, performance and handling in mind. While storage space, fuel economy and plenty of legroom are the prime characteristics of a family sedan, a performance sedan is foremost designed around sports racing characteristics.
Today, performance sedans combine the versatility and seating of a family sedan with the power and performance of a sports car. Before you think that the extra set of doors that turns a two-door sports car into a four-door performance sedan might slow you down, remember that today's performance sedans are considered some of the fastest and most powerful non-exotic vehicles ever produced.
The features of performance sedans
Performance sedans can differ widely between various makes and models; however, most performance sedans share the following features:
Four doors. It is the extra set of doors and the additional two or three seats that come with them that set performance sedans apart from traditional sports cars.
Sedan shape. Performance sedans feature the characteristic rear shape with the roof of the car sloping down to a separate boot area, which is walled off from the main passenger space.
Luxurious extras. From the ultimate in comfortable seating to the latest entertainment technology, performance sedans are built for luxury, comfort and style.
Price tag. Performance sedans are not cheap. Part of the appeal of a performance sedan is the message it sends to the world: one of luxury, opulence and even extravagance. While some performance sedan models are much more reasonably priced than others, if it's value for money you're looking for, you may be better with a family sedan or SUV.
The benefits and drawbacks of performance sedans
Like any other type of car, performance sedans have their benefits and drawbacks. When considering whether a performance sedan could be the right vehicle for you, consider the following pros and cons.
Benefits
Seating. Unlike sports cars, performance sedans feature a second set of doors, allowing you to comfortably transport at least four people at any one time.
Enjoyment. Some performance sedans have superb handling skills, while others boast enormous horsepower. No matter what flavour it comes in, performance sedans have that little something extra that makes them fast, powerful and very enjoyable to drive or be driven in.
Luxury. Performance sedans are built for enjoyment, and this usually includes luxury of every description inside the passenger cabin. The seating in some performance sedans is more reminiscent of a reclining lounge chair than a vehicle seat, and even the backseat passengers won't miss out when it comes to a luxurious, comfortable ride.
Safety. Performance sedans may be built for speed, but they are still some of the safest cars on the road. Sedans tend to have a low centre of gravity and are less likely to tip over or roll than taller cars like SUVs.
Fuel economy. All that power and performance will come at a cost, but much of this is offset by the relatively low mass of a performance sedan. A lower weight makes it easier to accelerate and brake since there is less mass to move around. All this equates to better fuel economy for you than a comparable vehicle with a heavier mass.
Drawbacks
Storage space. Performance sedans generally feature a separate boot area that is walled off from the main passenger area. Depending on the model, you may not be able to extend the storage space by lowering the rear seats like you can with a hatchback. However, despite not having as much storage room as a hatchback, performance sedans still boast plenty of room in the boot. It is only if you regularly carry bulky equipment that you may be a little cramped for space.
Transmission. While some performance sedans come with a manual or automatic transmission, others are automatic transmission only. This can prove to be a disappointing limitation for those drivers who prefer the feel of a manual transmission.
Ground clearance. While a low-to-the-floor body can make performance sedans safer and easier to manoeuvre, this can also prove to be a problem: particularly on some Australian roads. There's nothing worse than bottoming out on a curb or hearing the bitumen hitting the undercarriage as you drive on an unsealed road, especially when you've paid a tidy sum for your new performance sedan.
How to compare performance sedan models
When comparing different makes and models of performance sedans, consider the following:
Number of passengers. How many people will you need to transport on a regular basis? Most performance sedans will comfortably fit four passengers including the driver, while some models will have other seating configurations.
Your budget. The cost to buy a performance sedan can be more than $100,000, making it easy to blow your budget when you start comparing luxury features and sheer performance. Before taking a performance sedan for a test drive, ensure that it is within your budget.
How you'll use the car. Be realistic about how you'll use your car before comparing performance sedan models. Will you be staying on city roads or heading out to the country? Will you ever need to tow a trailer or caravan? Will you be taking long road trips or weekends away, or will you keep the car in the garage most of the time except for short Sunday drives? The answers to these questions will shape your choices and should guide you when comparing different models, so you don't get blindsided by luxury features.
Are performance sedans worth it?
Is a performance sedan the right type of car for you? It all comes down to what you're looking for in a vehicle and whether a performance sedan will suit your needs.
Sports sedans exist as an unlikely hybrid between the power and speed of the sports car and the people-carrying capacity of the family sedan. If you have no interest in high-powered driving, a family sedan might be a better option. Similarly, if you love the idea of a performance car but are unlikely to bring more than one other person along for the ride, a sports car could be a better choice for you.
However, if you want all the luxury and opulence associated with a sports car – including extravagant extras like heated seats and the latest in-car entertainment systems – but want the room to bring your family or friends along for the ride, a performance sedan could be a perfect choice, especially since you do not need to compromise on safety or manoeuvrability in order to achieve the luxury of a performance sedan.
Compare sedan finance
Compare car insurance side-by-side and get quotes
More guides on Finder