NBN vs ADSL, cable & mobile broadband
See how the NBN stacks up against Australia's other internet connections.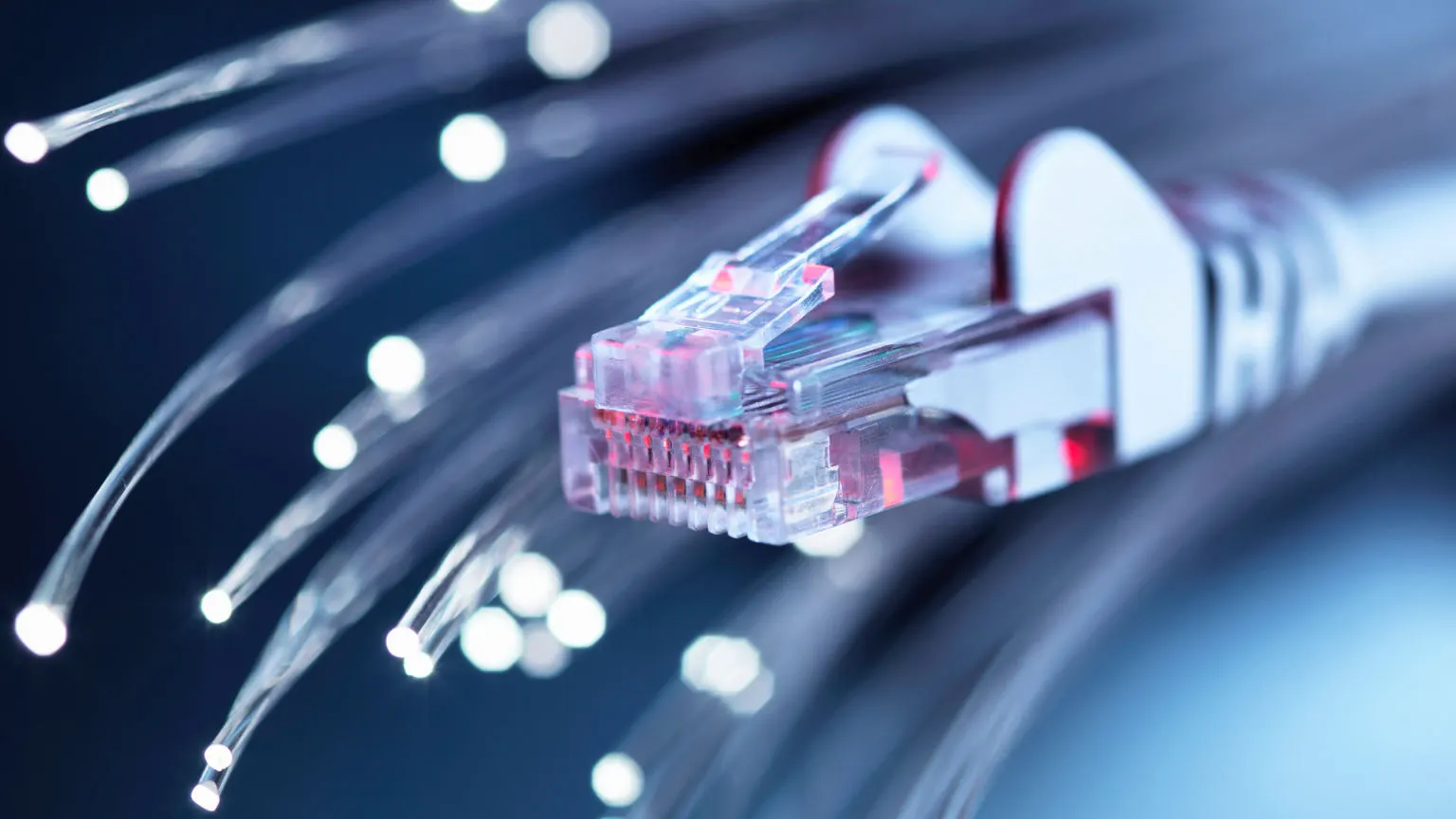 We're committed to our readers and editorial independence. We don't compare all products in the market and may receive compensation when we refer you to our partners, but this does not influence our opinions or reviews. Learn more about Finder .
Understanding the NBN
Despite no shortage of commercials, controversy and political debate, the NBN is still something of a confusing topic. Understanding the countless acronyms and multiple technologies at play can be tricky, especially when they're hurled at you without context. Sure, typical evening speeds of 23Mbps sound nice, but is that really so much faster than your current Internet connection?
To give you a better idea of what the NBN is all about, let's take a look at how it stacks up against existing Internet technologies that you're probably more familiar with.
---
NBN vs ADSL/ADSL2
The defacto means of connecting Aussies to the Internet for nearly two decades, ADSL succeeded the old dial-up network with faster speeds and the simple but crucial ability to use both the phone and the Internet at the same time. ADSL, and its faster variants ADSL2 and ADSL2+, transmit data through the same copper cables that the telephone network operates on, but they communicate on different frequencies so that Internet traffic and phone traffic can coexist without interfering with each other.
Speed
While piggybacking on the phone network served well enough for a time, demand for high-quality video streaming and fast downloads now exceeds the speeds that copper cables can reliably support. Under the best conditions, ADSL2+ can deliver a maximum of 24Mbps – but that's only if you live within 300 metres of your telephone exchange. The further from your local exchange you live, the slower ADSL speeds get, dropping to a maximum of 16Mbps at a distance of 2.1km from the exchange.
This is in stark contrast to the NBN, which uses fibre-optic cables currently being laid around Australia. Speeds on fibre are only minimally affected by distance, with little practical difference between speeds over 10 metres of cable versus speeds over 10km of cable. And unlike copper, fibre can handle incredibly high speeds, theoretically up to the speed of light. Currently, though, the fastest commercial NBN connections support a theoretical maximum of 100Mbps.
The only caveat to the NBN's speed advantage over ADSL is with non-fibre NBN connections. In certain regional and rural areas, for instance, Fixed Wireless and Sky Muster Satellite connections are the only NBN connections available. Both are greatly affected by distance and electromagnetic interference, much as copper is. The same goes for FTTN NBN connections, which combine the new fibre network with the old copper one and consequently suffer lower speeds the more copper is used.
Cost
The one advantage ADSL has over the NBN is its price. ADSL plans start as low as $25 a month, with the typical unlimited data plan hovering around $60 a month. In contrast, 25Mbps NBN plans – roughly equivalent to the fastest ADSL2+ plans – start at around $50 a month for just 50GB of a data and go up from there.
More than any cost or speed considerations, though, the biggest distinction between ADSL and the NBN is the simple fact that one won't be around in a few years' time. As part of the NBN rollout, all existing ADSL services are being switched off, and 18 months after the NBN has completed its launch, there will be no more ADSL Internet within Australia. That means if you're currently on an ADSL plan, you will have to make the switch to the NBN in the next few years. nbn will send you a letter informing you of the exact deadline for switching over to the NBN as the rollout reaches your area.
---
NBN vs cable
Like ADSL, cable Internet repurposes existing network infrastructure to deliver Internet services across Australia. Instead of the copper telephone network, though, it's the cable TV network powering the likes of Foxtel that cable Internet piggybacks on.
Speed
As a network designed to transmit both video and audio signals, cable is capable of far higher speeds than the copper telephone network. Both Optus and Telstra, the providers of cable Internet in Australia prior to the NBN, offered two main speed tiers: one at 30Mbps and one at 100Mbps. These are roughly comparable to Basic II (nbn25) and Fast (nbn100) respectively.
Currently, this places cable Internet on par with the NBN in terms of speed, but this will likely change significantly in the future. The coaxial cables that make up the cable network can support speeds of up to 100Mbps, while fibre cables have a theoretical speed limit verging on the speed of light. So while 100Mbps is currently the fastest commercial NBN connection available, maximum speeds could increase to many times that in the coming years.
As part of the NBN rollout, nbn has acquired the HFC cable from Optus and Telstra and plans to upgrade the underlying technology to something known as DOCSIS 3.1, which would theoretically allow the network to deliver gigabit speeds over cable.
Cost
With Optus and Telstra maintaining a monopoly on the cable Internet market, a lack of competition has kept prices from plummeting in the same way ADSL plans recently have. At around $60 a month for the minimum 30Mbps plan, cable works out only slightly cheaper than comparable NBN services.
Availability
The big drawback to cable Internet when compared to the NBN is its limited availability. Unlike ADSL, which reaches the vast majority of Australian homes, and the NBN, which plans to do the same, cable Internet's footprint is limited to certain suburbs around Australia.
Similar to ADSL, all Optus and Telstra cable Internet services will be switched off upon the completion of the NBN rollout. However, the physical cables will still be in use, both for Foxtel and for parts of the NBN where laying new fibre cable is currently infeasible.
---
NBN vs mobile networks (3G/4G)
Where wireless broadband used to be a poor substitute for a fixed connection, recent advances in wireless technologies have led to the 4G network supporting speeds high enough to stream high-definition audio and video without the need for any wires. 4G is currently the fastest mobile network in Australia, powering both modern smartphones and most wireless broadband plans.
Speed
For as far as mobile broadband has come, speeds on the 4G network are still well below that of the NBN. In optimal conditions, 4G averages around 12Mbps, placing it roughly on par with a Basic NBN connection. However, users will often see speeds much less than that, as real-world conditions rarely lend themselves to optimal 4G operation. Without the shielding of a physical cable, 4G is far more susceptible to interference than the NBN, cable Internet or ADSL.
This means speeds on 4G can vary wildly depending on where you are in relation to the nearest network antenna, what other electronic devices are broadcasting signals in the vicinity, what the weather is like and many other factors. Consequently, 4G speeds are far less stable than NBN speeds, and any comparison sees 4G well and truly outmatched many times over.
Data caps
4G is also at a loss when it comes to monthly download limits. Some NBN plans start at 10GB of data a month, but most offer 100GB and unlimited data options which are better suited for the average Internet user. 4G plans, meanwhile, tend to sit around the 1GB to 20GB range, with rare exceptions going higher. You won't find any 4G plans with unlimited data, either.
Cost
On top of the slower speeds and smaller data caps, 4G plans also cost more than the NBN. $50 a month will get you roughly 20GB of data at 4G's variable speeds, while the same price could get you 100GB of data on the base 12Mbps speed of the NBN.
While 4G can't compete with the NBN in terms of raw performance, being able to access the Internet when you're on the go is a convenience that the NBN cannot match. For that reason, 4G will remain a key component of Australia's Internet landscape even after the NBN rolls out.
Compare NBN plans
To see ADSL, cable or mobile broadband plans, select them specifically under the "Connection types" filter below.
---
Latest broadband headlines
Picture: Shutterstock
More guides on Finder
Lower your household bills