NBN bundles
Getting a home phone line with your NBN plan is super easy. Here are some bundles to do it with.
We're reader-supported and may be paid when you visit links to partner sites. We don't compare all products in the market, but we're working on it!
Signing up to the NBN, but want to keep your home phone line? Fortunately, the inclusion of home phone lines on NBN plans is widespread, with most providers offering it either for free or as an added extra.
We've put together a selection of NBN bundles from network providers so that you can get a decent Internet deal along with your phone – and keep the same number.
Compare NBN bundles here
We've picked 10 of the top-value NBN plans that let you bundle in a home phone. To help you get the right plan for you, you can sort the table below by monthly price.
What do the best NBN bundles include?
The best NBN bundle will depend on what you want in your Internet plan. There are two main ways that your home phone calls are handled on the NBN: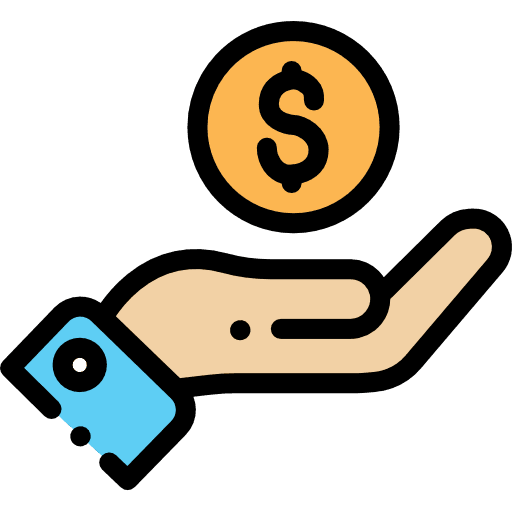 PAYG rates
Here, you'll be charged for how many calls you make. Each call will attract a flat connection fee plus an extra charge for each minute you're connected. This payment scheme is fine if you only expect to make a handful of calls.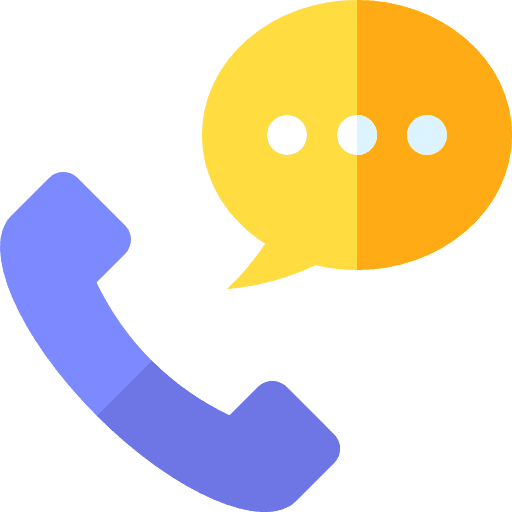 Unlimited calls
Usually, this means you'll be able to make as many calls as you want to Australian landlines and mobile numbers as part of your regular service. Often, you can add on unlimited calls to some other countries for an additional monthly fee. Unlimited calls are suitable for regular users of their home phone.
Apart from the actual home phone inclusions, there are some other things to look out for on NBN bundles:

Modem
Most providers give you the option of picking up a modem with your plan. Usually, this will involve paying an extra fee or signing a contract to have it included. If you already have a suitable modem, sign up to an NBN plan without one to save.
Contract length
Locking into a contract can get you some extra features, a free modem or other deals. But if you want the freedom to switch at any time, avoid signing onto a plan with a lock-in contract since you'll have to pay an early exit fee to leave.
Entertainment extras
Providers offer anything from Netflix subscriptions to Fetch TV boxes and other entertainment options with their plans. If you're interested in any of the options on the market, you can often find them as part of NBN bundles.
Speed
Faster plans are more expensive. Determine what speed tier you need based on what you'll use your connection for, and pick a plan in that category.
Which providers offer NBN bundles?
Most Internet providers have some sort of home phone bundle available, but there are a few who don't offer it at all.
The vast majority of home phone lines will be Voice over Internet Protocol (VoIP), which converts speech into digital signals that are sent through the NBN fibre cables. The downside to these compared to traditional lines is that they won't function if your power goes out or the NBN has an issue.
You can click on the following popular providers to see the NBN bundles they have on offer.
Telstra NBN bundles
All three of Telstra's NBN plans come with a home phone line and unlimited standard calls inside Australia. If you want to add international calls to your plan, you can pay $5 to get discounted rates to 72 countries or $15 to get unlimited calls to landlines in 35 countries and mobiles in 17 countries.
Telstra also offers Telstra TV for $9 more per month, which lets you watch your favourite streaming platforms (e.g. Foxtel, Stan) as well as record and playback live TV. For more details on this and other extras, check our guide to Telstra's NBN plans.
Optus NBN bundles
Optus's NBN plans will give you a home phone line at no extra cost but will charge you $10 a month for unlimited standard calls in Australia. If you don't want to pay for unlimited calls because you don't use your home phone a lot, you can use its PAYG rates on each of your calls instead. For an extra $10 a month, you'll receive unlimited calls to landlines in 25 countries and mobiles in 7 countries.
Each Optus plan has access to Optus Sport, with exclusive access to the Premier League plus options for Fetch TV. Our page on Optus's NBN plans has further information on entertainment bundles.
TPG NBN bundles
You'll get a home phone line for free on all of TPG's plans, though by default, they only come with PAYG calls. If you pay an additional $10 per month, you'll get unlimited standard and mobile calls in Australia or unlimited local and standard calls plus 100 international minutes. For $20 per month, you'll receive unlimited standard and mobile calls in Australia as well as unlimited calls to 15 countries.
TPG does not offer any entertainment extras on its plans, so you'll have to look elsewhere if you're after those.
Do you need a phone line for the NBN?
No. The NBN does not rely on the traditional copper telephone network. Instead, it uses a new optical-fibre network custom-built for the purpose. In fact, once the fixed-line NBN has been installed in your area, the copper network gets decommissioned within 18 months.
Home phone lines on the NBN use Voice over IP (VoIP), which involves converting a person's voice into digital signals that are sent through the fibre cables. This means you'll have to transfer your home phone service over to the NBN for it to continue functioning.
Let your NBN provider know you'd like to keep your old home phone number, and it should transfer the number over to your new service when you sign up. Make sure the name of the account holder on your new NBN plan matches the one for your home phone for a smooth transition.
Can I use my existing phone on the NBN?
If you have an existing analogue phone, it should work fine with your NBN connection. You'll just have to plug it into the voice port on your modem (with the label UNI-V) or your Network Termination Device instead of the wall socket.
Voice over IP handsets need to be plugged into one of the data ports on the back of the modem to function.
What's the better option: PAYG or unlimited calls?
This depends on your usage. If you make more than 4 or 5 calls a month on your home phone, it's almost certainly worth spending an extra $5 or $10 monthly for unlimited calls.
Consider TPG as an example. They charge 25c per minute for national calls, with a maximum of $2 for the first 20 minutes (unbounded thereafter). If you make five 20-minute calls per month or even make one hour-long call during the month, you'll almost certainly save by paying the extra $10 for unlimited call inclusions.
FAQ about NBN bundles
Can I have a home phone without NBN?
If you still have a traditional copper phone line connected at your address, you can get standalone home phones from a few providers, such as Telstra or Southern Phone. For most people that will mean the NBN either hasn't reached them or 18 months haven't passed since it was installed.
Customers on
satellite
or
fixed wireless NBN
will be able to get a standalone home phone anytime since copper lines are not decommissioned for those connection types.
---
Icons made by Smashicons & Freepik from www.flaticon.com
More guides on Finder
Lower your household bills