Find home insurance that can cover a leaking roof
There are some instances where your home insurance will cover you if you've got a leaking roof. Read on to find out what they are.
We're reader-supported and may be paid when you visit links to partner sites. We don't compare all products in the market, but we're working on it!
Home insurance includes cover for damage or leaks to your roof, but not all roof leaks are covered. In many instances, it comes down to whether the leak was the result of an act of God, such as a falling tree branch in a storm, or if it was the result of your failure to maintain the roof in good repair.

You should be covered if the cause of the leak was accidental.

You won't be covered if the roof is leaking as a result of poor maintenance.
Compare policies that can help with a leaking roof
Are you worried about damages from a leaking roof? If you take out a policy before the damage happens, you should be able to get cover if the damage is accidental. Compare policies and other benefits that can help with the costs of a leaking roof.
Will I be covered for a leaking roof?
Whether most insurers will cover a roof leak comes down to whether the leak was due to an accident or your own negligence.
They will send an assessor to inspect your roof and if the assessor believes the cause of the leak was accidental, such as damage from hail or storm-related debris, the insurer will usually approve your claim.
However, if the assessor sees no evidence of accidental damage or finds evidence that the roof has been leaking for some time, the assessor will often classify the leak as being caused by inadequate roof maintenance and the insurer will deny your claim.
Will home insurance cover roof repair?
If your claim is successful, your home insurance will normally cover the cost of repairing your leaking or damaged roof. This can include the cost of authorised repairs up to the benefit limit in your policy or, as is the case with some policies, the cost of repairing your roof to the same standard as the original (new for old).
Will I be covered for water damage?
Your home insurance will cover your house and contents for water damage caused by an insured event such as a storm. But if the damage is the result of a leak in your roof that the insurer deems to be a maintenance issue (and thus not covered), the water damage to your home and contents will usually not be covered.
Does home insurance cover roof leaks caused by mould?
Apart from design problems and failure to maintain your roof, typical maintenance issues not covered by insurers include slower ongoing issues such as problems with continuous seepage, humidity and condensation. As these are the conditions in which mould thrives, you are likely to find that your policy does not cover mould.
Does home insurance cover roof leaks caused by wear and tear?
Wear and tear is something many forms of insurance will not cover and home insurance is one of them. Wear and tear implies that the roof is wearing out, not necessarily due to lack of maintenance, but simply from old age. You may be able to find an insurer who will provide depreciating cover for your roof, but by and large, most home insurance policies will not cover wear and tear.
What is considered roof maintenance?
Roof maintenance is the general care and upkeep of your roof to ensure no problems arise that could lead to a leak. Typical roof maintenance issues include blocked gutters, blocked flashings, leaves and debris on the roof and rust.
Roof maintenance may also include installation and design problems such as the pitch (angle) of the roof being too low, flashings being improperly installed or box gutters being too small to handle the flow of water.
When should I file a claim for my leaky roof?
As a rule of thumb, you should make a claim for a roof leak if it is due to circumstances beyond your control, such as a storm or natural disaster. If your roof has been leaking for years and is only now becoming a problem, you would probably be wise to avoid making a claim as not only is your insurer likely to reject your claim, but they could also raise your premium as a result.
How to spot a potential leak
There are three typical signs that your roof may be leaking:
Missing shingles or tiles. You should regularly inspect your roof for missing or broken shingles and tiles, which can allow water to enter.
Stains on the ceiling. If there is a damp spot on your ceiling, this can be an indication that water is already leaking into your home.
Choked gutters and downpipes. You should clear these regularly and install gutter guards to prevent debris build-up.
So what's the answer?
In the light of all this doom and gloom, you may well be asking yourself why bother to have home insurance. The answer is because it will cover you if disaster strikes your home, which is after all, many people's largest asset in life.
As for gradual water damage to your roof, the trick is to make sure it doesn't happen. Regularly maintaining your roof and hiring a roofing expert to rectify any design or installation problems it may have can help prevent any problems.
---
Get the latest home insurance news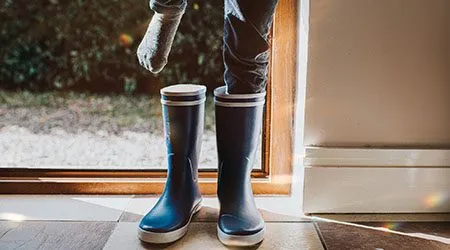 Home Insurance
Two insurance experts have urged Australians to look at their policies more closely, so they can get the most from their claim.
Read more…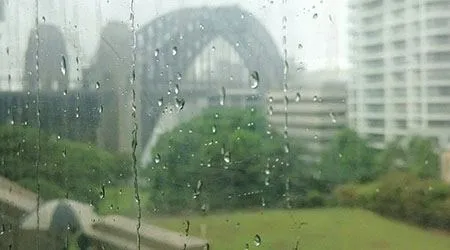 Home Insurance
Here's how to make your home insurance claim easier and how to access other support measures in place for affected homes.
Read more…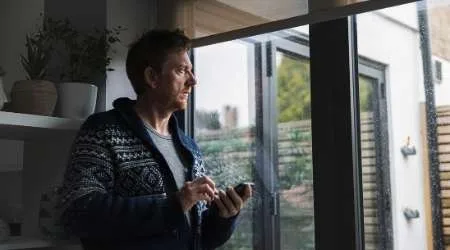 Home Insurance
Severe wet weather remains in many parts of Australia, with some regions facing emergency evacuations.
Read more…
More guides on Finder