Stamp Duty
How much stamp duty will you pay? Use our calculator and learn about exemptions and concessions in each state and territory.
We're reader-supported and may be paid when you visit links to partner sites. We don't compare all products in the market, but we're working on it!
When purchasing a house you will most likely have to pay a tax called stamp duty (or sometimes, transfer duty). If you bought a $700,000 property in NSW, for example, you'd have to pay $26,932 in stamp duty (or $10,490 if you're eligible for a first home buyer concession). This makes stamp duty one of the biggest upfront property costs after the deposit itself.
Stamp duty exemptions and costs differ in each state and territory. You can check the relevant state or territory body (usually the state revenue office) to get the most up to date information. On this page you can use our stamp duty calculator or read up on the basics of stamp duty wherever you live.
Stamp duty estimate calculator
To use this calculator select your state or territory, enter the value of your property (the full value, not your loan amount), choose the type of purchase (home to live in, investment or land) and select yes or no if you're a first home buyer or not.
Stamp duty exemptions and concessions by state/territory
Your stamp duty cost varies depending on where you live. Governments update these costs every few years, depending on state budgets and tax policy.
Click your state or territory below to find out about stamp duty exemptions.
Your stamp duty is determined by several factors beyond where you live. These are:
The cost of the property. The more you pay for your property the higher your stamp duty cost will be.
Whether you're a first home buyer. If you've never owned a property before then you may quality for a concession (discount) on your stamp duty or even a full exemption. Pensioners and seniors may also qualify for a discount or exemption.
The type of home you buy. The amount of stamp duty that you will be charged may depend on the type of property you purchase, with concessions or exemptions for buying new or off-the-plan properties.
What is stamp duty?
Stamp duty in Australia is a state/territory level tax levied on large transactions such as property purchases, cars or other assets. Historically, stamp duty was levied on the signing of various legal documents, hence the word stamp. Stamp duty is sometimes referred to as transfer duty.
How do I pay my stamp duty?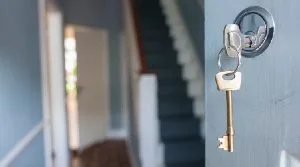 Many buyers pay stamp duty at settlement. It can be deducted from your loan amount, and you'll need to cover the shortfall through your own funds. This is usually organised via the buyer and lender's conveyancers. Your conveyancer can also help you organise your paperwork when applying for a concession or exemption.
It's also possible to pay stamp duty to the government directly, and you usually have around 30 days from settlement to organise the payment (although in some states it must be paid on settlement day).
Can I borrow stamp duty with my loan?
While lenders generally prefer that you pay stamp duty up front, most banks will allow stamp duty to be capitalised into the principal of the loan. Capitalisation means you borrow the stamp duty money too and pay it off with the loan. You can increase your home loan to cover the cost of stamp duty and then the lender will release the funds when you need them.
However, if you are an investor, stamp duty is generally included in the cost of the property when calculating capital gains.
Stamp duty in unique cases
Do I have to pay stamp duty on vacant land?
All transfers of land come with stamp duty costs, which you see by using the calculator above. The exception to this is through the various concessions and exemptions available from each state, particularly for first home buyers.
Do I have to pay stamp duty on off-the-plan property?
Yes, stamp duty is still payable on off-the-plan property, but keep in mind there are concessions and exemptions available in different states.
Do I have to pay stamp duty on a loan I am refinancing?
In most cases you will have to pay stamp duty again even if you are refinancing. However, there are situations in which you can avoid paying stamp duty. For example, if the names of the borrowers are the same and the amount of the loan is the same, there might be a chance you could avoid paying stamp duty. In some cases, you might also have to refinance with the same lender to avoid this cost.
If you're borrowing more when refinancing (say, a home loan top up) you may have to pay stamp duty on any amount above the original loan.
Note that in some situations you may have to pay the fees but you can then apply for a refund from the lender. Thus, it pays to make sure you do your research before deciding to refinance because any savings you incur from a lower rate might be completely obliterated if you have to pay stamp duty again. In this case, refinancing may simply not be worth the hassle.
Divorce and stamp duty
Stamp duty isn't payable if one of you is transferring the title to a home or land to another. However, you can only save on stamp duty if the transfer is done so you can obey a court order. The court must be able to know what assets are owned by each of the parties. This includes all of your assets like land, bank accounts and superannuation. It may be necessary to hire an expert to value an asset.
It's important to know that parenting is seen as a very important contribution. If the marriage has been a long one, it is often seen as equal to financial contributions. Usually, the court gives the party whose financial future is not as good as the other some extra part of the property owned by the parties.
First home buyer? Learn how to find the right home loan here
Start comparing mortgages now
After entering your details a mortgage broker from Aussie will call you. They will discuss your situation and help you find a suitable loan.
A comparison of home loans from multiple lenders.

Expert guidance through the entire application process.

Free suburb and property reports.
---

The Adviser's number 1 placed mortgage broker 8 years running (2013-2020)
More guides on Finder
Stamp duty in Victoria

Your complete guide to stamp duty in Victoria, including new discounts that could save homebuyers up to $27,500.

NSW Stamp Duty Guide

Stamp duty is just one of the many costs associated with property ownership. Learn everything you need to know about transfer duty in NSW.