Horizon Power: Electricity plans
State government-owned Horizon Power supplies energy to remote and rural communities across Western Australia.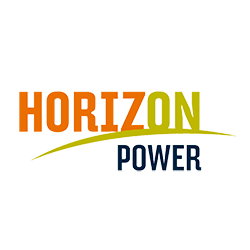 Is Horizon Power right for me?
What does Horizon Power offer? Electricity in regional towns and remote communities in Western Australia.
Product highlights: Horizon Power is the only electricity supplier in many remote regions across Western Australia.
Watch out for: Horizon Power doesn't offer gas services or GreenPower.
---
Horizon Power electricity
Owned by the Western Australian state government, Horizon Power provides power to over 100,000 homes and 10,000 businesses across the state. It specialises in the area known as the North West Interconnected System (NWIS) and the surrounding rural regions. The company provides electricity to the biggest area with the least amount of customers in the world.
Horizon supplies energy from a range of sources and is committed to developing infrastructure and systems to increase renewable energy across the state. If you live in a community serviced by Horizon Power, you likely won't be able to choose your energy provider as Horizon is the only energy supplier in many areas of Western Australia.
The energy company does offer simple energy plans for residents and businesses as electricity prices in Western Australia are set by the government.
| State | ⚡ Electricity | ♨️ Gas |
| --- | --- | --- |
| WA | ✅ | ❌ |
| NSW | ❌ | ❌ |
| VIC | ❌ | ❌ |
| QLD | ❌ | ❌ |
| TAS | ❌ | ❌ |
| ACT | ❌ | ❌ |
| SA | ❌ | ❌ |
| NT | ❌ | ❌ |
---
Can I get solar power?
Horizon Power offers solar power to eligible customers. However, you must apply for approval from the provider before you can install a solar system. The retailer limits the number of properties in each solar network because there is a limit to the amount of electricity that each network can take.
Explore your options in our guide to solar power
Can I get GreenPower?
Horizon Power isn't GreenPower certified, which means you can't pay to source your energy from renewable sources.
---
Where does Horizon Power operate?
Horizon Power is based in Perth with regional depots in Broome, Karratha, Carnarvon, Kununurra, Esperance and Port Hedland. The company services the following areas in Western Australia:
Pilbara
Gascoyne
Kimberley
Mid West
The southern region of WA including Esperance, the Southern Goldfields, Norseman and Hopetoun
If you live in WA but are outside Horizon Power's area of operation, your electricity will most likely be supplied by Synergy. If you own a business, you may be able to choose your electricity provider.
---
How can I pay my Horizon Power bills?
You can pay for your energy using the following methods:
---
Why consider Horizon Power?
Simple plans. Energy plans are simple and easy to understand with no bells and whistles.
The sole provider in many regions. Residents of many remote communities in WA are not able to choose their electricity provider as Horizon Power is the only option in most areas.
Solar services. If you live in an eligible area, you can apply for approval to install a solar system on your property.
Local employment. Horizon Power aims to employ people who live and work in the communities serviced by the provider.
Flexible payment options. You can choose from a range of methods to pay your bill in a way that's convenient for you.
---
---
Read more on this topic
Lower your household bills