Taking medication overseas in April 2021
We've done the research for you - here's what you need to know about taking medications overseas.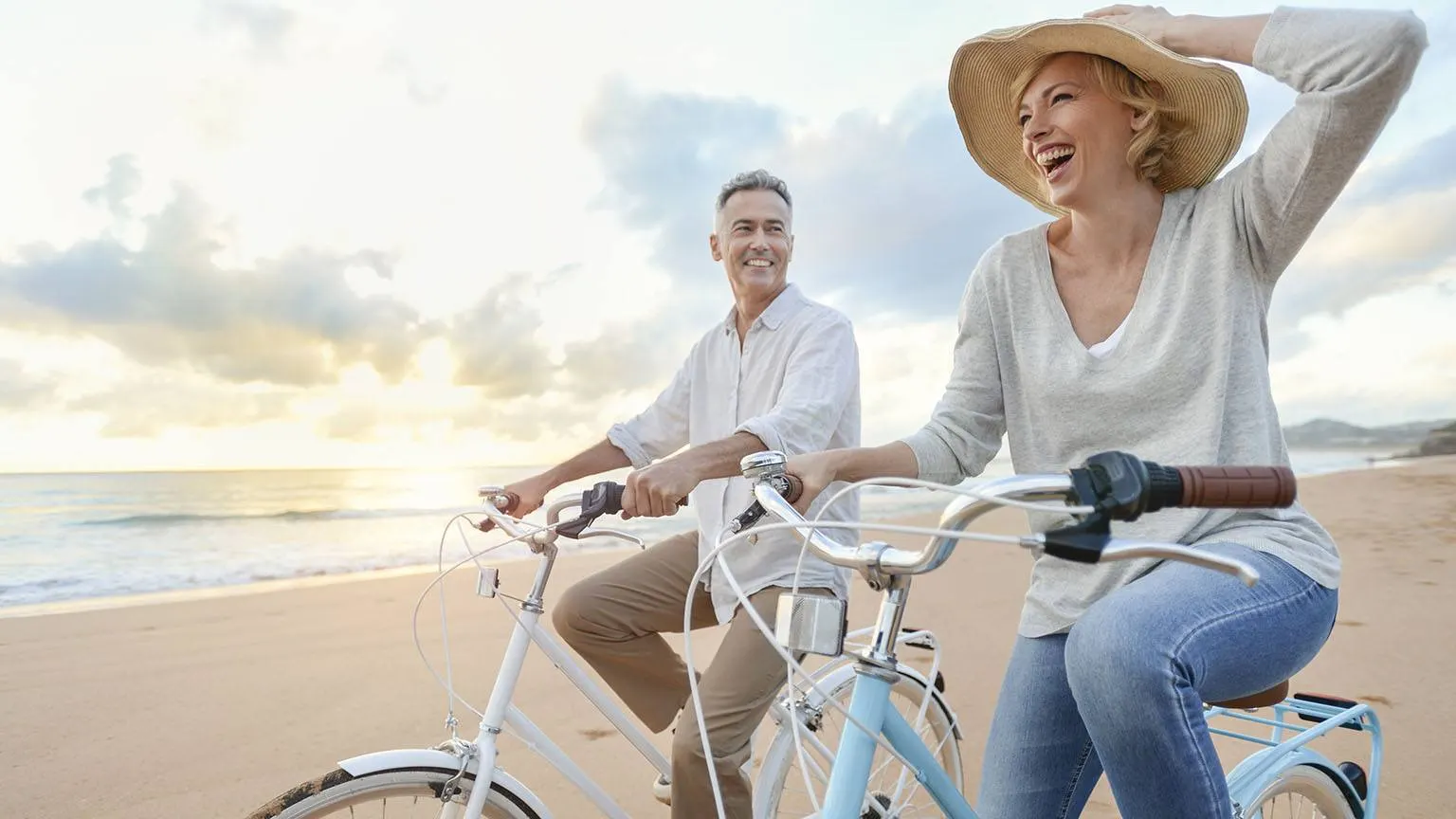 We're reader-supported and may be paid when you visit links to partner sites. We don't compare all products in the market, but we're working on it!
Important:
Travel insurance rules continue to change as a result of the coronavirus pandemic. We're working hard to keep up and make sure our guides are up to date, however some information may not be accurate during the pandemic. It's even more important to double-check all details that matter to you before taking out cover. Please know that some policies may not be available through Finder at this time.
Here are some helpful tips:
If you're buying a policy today, it's unlikely that you'll be covered for border closures
If your travel plans go against government advice, your policy will most likely be voided and you won't be covered
If you are taking medications into another country, know the local laws by checking in with the embassy to ensure you're not bringing in something illegal or more than you're permitted.
What can I find on this page?
What are the entry conditions for taking prescription medication overseas?
We looked at 20 popular destinations for Australians and the conditions of entry with prescription medications.
Destination
Conditions
Destination guide
United States of America

Prescription medications should be in their original containers
Don't travel with more medication than you'll need on your trip
Bring a valid prescription if your drugs are no longer in original packaging
Bring a doctor's note explaining your need for the medication

Learn more
Indonesia

There are some medications available in Australia that are treated the same way as narcotics in Indonesia, be sure to check if your drug is a prohibited substance, for example, some attention deficit disorder (ADD) medications
Contact your closest Indonesian Embassy to confirm if your drugs are legal under Indonesian law

Learn more
United Kingdom

If you're entering the UK for 3 months or more with medication containing a controlled drug, you must get a licence
Check the controlled drugs list that is on the UK's government services and information website

Learn more
Thailand

You should keep your medication in its original bottles
Bring your prescription with you
People travelling with personal medications must apply for a permit and declare the medications (not exceeding 30 days of usage) when entering the country
There are some restrictions on importation of prescription medication, so check with your local Thailand embassy about your medication

Learn more
New Zealand

Consult the New Zealand Customs Service regarding requirements

Learn more
Canada

Contact Health Canada to find out the condition for travelling with your medication, including over-the-counter and prescription drugs

Learn more
Italy

Bring a copy of the prescription
Prescription drugs should be clearly marked

Learn more
Vietnam

Prescription medication can be brought into the country if it's under a specified $US amount and for non-commercial use
Psychotropic medications (such as those used to treat anxiety, depression and insomnia) may be carried if there is no more than 7 days' worth of the drug and it does not exceed the amount that was prescribed by your treating physician
You must declare your medication on entry to the country
Prescription must be made out in either English or Vietnamese
Prescriptions should include all relevant information about the patient including age and name
The prescription should also include treating physician's name, address, signature and type of medication (including volume and dosage)

Learn more
Singapore

Some other over-the-counter medications and prescriptions that are available in Australia may be classed by Singapore law as controlled substances. You will need to apply for approval at least 10 days prior to your travel
You should check the Singapore Health Sciences Authority website before bringing any medication

Learn more
France

You can bring in medication (sufficient for 3 months of treatment) without prescription (prescription required for more than 3 months), provided it is carried in your luggage
You are required to carry a prescription if your medication contains narcotic and psychotropic ingredients

Learn more
Japan

There are strict rules about which medications travellers can carry into the country
You may require permission or a certificate from the Japanese government if you are carrying medication that contains controlled certain substances

Learn more
Fiji

You should have a prescription for any medication you are carrying
You may also need a doctor's certificate

Learn more
Philippines

You can only bring enough prescription drugs for the duration of your stay in the Philippines. If travelling to another country afterwards, the supply for that country should be separated and declared
You should bring a letter from your doctor noting the reason for the prescription and the dosage, in English

Learn more
India

Bring enough medication for the duration of your stay in India

Learn more
China

Any amount above a seven-day supply of your medication should be declared as cargo and customs will verify the amount according to the prescription
Bring a copy of the prescription from your doctor for the reason why you're taking the medication, customs may keep the copy, so bring extras if travelling onwards to another country

Learn more
Europe

Bring a copy of the prescription to prove it is your medication
If you're prescribed a controlled drug and travelling to/from the UK carry it with you rather than in your checked luggage

Learn more
Malaysia

If your medication requires scheduled drugs like morphine tablets or is administered with a syringe, or if it's treatment for HIV or a drug dependency, you'll need to declare it and show the prescription from your doctor
You must carry your medications in the bottle or packet it was dispensed in with the label with the patient's name and the contents visible

Learn more
South Africa

You must not bring more than three months' supply of prescription medication
Bring a copy of your prescription from your doctor

Learn more
Hong Kong

You may only bring a reasonable amount into the country and it must only be for personal use

Learn more
Cruises from Australia

Bring enough medication for the duration of your cruise
Bring a copy of the prescription and the reason why you've been prescribed that medication
Make sure all prescriptions are clearly labelled

Learn more
Back to top
Does travel insurance cover prescription drugs
Most standard travel insurance policies do not cover loss or theft of prescription drugs. If you'll be taking regular medication during your trip, you generally won't be able to find cover for them as the drugs are for a pre-existing condition. However, if you are hospitalised overseas and are prescribed medication for a new ailment, you may be able to make a claim under the overseas medical section of your policy.
Policies designed for senior travellers, travellers with disabilities and those with pre-existing medical conditions often include cover for medications. Your pre-existing condition will need to be declared, assessed and approved by your insurer before you'll be able to purchase such a policy. Whether you can or not will depend on what your condition is, whether it's under control and whether your doctor and your insurer consider you fit to travel.
How much will I be covered for?
Even if your travel insurance covers medication, you may not be reimbursed for the entire amount of your loss. It will depend on how much your prescriptions cost to replace while you're overseas. A drug that is subsidised under the Pharmaceutical Benefits Scheme (PBS) in Australia, for instance, may not be in a country such as the USA where replacement drugs may be very expensive due to that country's costly health care system.
Compare travel insurance quotes
Restrictions on taking medication overseas
With certain medications, special conditions may apply.
Strictly controlled, or narcotic medications
These may be strictly controlled overseas, and even a prescription and doctor's note won't guarantee your ability to travel with them. All of the following drugs are subject to international controls, and it's a good idea to ask your doctor for alternative medications.
Barbital
Chlordiazepoxide
Clorazepate
Diazepam
Lorazepam
Medazepam
Meprobamate
Oxazepam
Phenobarbital
Prazepam
Temazepam
Tetrazepam
What should I do if I am taking prescription medication overseas
If your drug isn't listed above, you can find out if your prescriptions are legal by contacting the embassy of the country you plan to visit or by calling the Australian government's Travelling with PBS Medicine enquiry line on 1800 500 147.
There are also limits on the amount of PBS medicines you can take with you overseas. To avoid potential problems at customs, get your doctor to write you a letter outlining your medications and the prescribed dose and confirming that they are for your personal use only.
Finally, never take PBS medicines out of the country for someone else. Customs may consider this to be trafficking, as the medication must be for your personal use only. Your medication could be confiscated or you could be prosecuted and fined.
If you have no choice but to travel with these, contact the relevant consulate well ahead of time, and try to find out whether there are specific steps you can take to make sure you don't encounter difficulties.
With other, less strictly controlled medicines, you shouldn't run into problems as long as you carry a prescription and a doctor's note. The note should have your name and your doctor's name as well as the following information:
The name of the medicine, including the chemical and brand name
The strength and dosage
The form and manner of administration
Written confirmation that you are travelling with this medicine and that it is for your personal use only
Can I send prescription drugs overseas?
If you run out of medicine while you're overseas, you can see a doctor in the country you are visiting and try to get the local version, depending on whether or not it is legal in that country. Alternatively, you can contact your doctor in Australia and have your medicines sent to you.
You can have PBS medicines sent to you from Australia if:
They are for your personal use only
The amount does not contravene Australian export regulations
They are legal in the country you are visiting
To verify they are for your personal use and are no more than is allowed by law, your medication will need to be accompanied by a letter from your doctor or by a customs declaration form, available from any Australian post office. You'll need to contact the embassy or consulate of the country you're visiting to determine whether your medication is legal there.
Back to top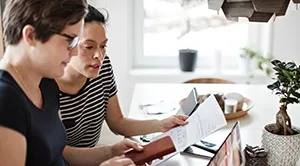 Looking for other insurance options?
Find out how to protect your finances during the global coronavirus pandemic with insurance.
Taking non prescription medication overseas
Where applicable, a doctor's note may help you take your non-prescription medicine through border controls more easily. To improve your chances of being able to travel with your non-prescription or over-the-counter medication, you should include this form and follow these simple tips:
Where possible, take only the minimum amount needed with you overseas.
Carry as little as possible in your carry-on baggage, and put the rest in your checked bags.
If you think the medicine might be subject to controls overseas, you may be able to get a doctor's note to improve your odds of travelling with it.
Include a medicine export declaration form with non-prescription medications.
Limits will apply to liquids, aerosols and gels.
It's important to realize that just because a specific medication is easily available over the counter in Australia doesn't mean it's widely available overseas. You should try to determine if your non-prescription medicine is available and if it's not, then look for alternative medicines that are available.
Travelling with medical devices
A medical device is defined by the Therapeutic Goods Administration (TGA) as a device used on humans to provide therapeutic benefits or to measure or monitor bodily functions.
Medical devices can range from bandages and tongue depressors to catheters, blood pressure monitors, prostheses and syringes.
Travelling with medical devices can lead to problems if you aren't prepared. Here are some ways to avoid complications while travelling.
Make sure any electrical devices you are taking have the appropriate adaptors for the countries you are visiting.
Be prepared for your artificial hip, pacemaker or other implants to trigger airport screening devices and accept that your wheelchair or prosthesis may be subject to additional scrutiny.
Declare any syringes to customs and to your airline, have a letter from your doctor confirming they are for your legal personal use.
As with medication, keep all medical devices in their original packaging and put them in your carry-on luggage.
Back to top
Tips for taking medication and pre-existing conditions
If you have a pre-existing medical condition that requires regular medication, here are some additional tips when travelling overseas.
If your medication needs to be kept cool, notify the airline before your flight. Most carriers will allow you to place your medication in one of the aircraft's refrigerators, but some will not due to hygiene concerns.
Rather than using pill containers or generic bottles, leave your prescription medicines in their original packaging, which includes their name and dosage amounts. This will help customs identify them and make it easier for you to replace them while overseas.
Always carry your medication in your carry-on luggage in case your check-in baggage is lost or stolen.
Check out which conditions are typically covered automatically
Checklist before traveling with medication internationally
Taking medication with you overseas requires some forethought. The following checklist will help you ensure you've ticked all the boxes before you leave:
Are your medications in their original packaging?
Are they in your carry-on rather than check-in luggage?
Have you arranged for their refrigeration in transit (if applicable)?
Do you have enough for your entire trip?
Do you have a doctor's letter regarding your medications?
Are they legal in the country you are visiting?
Are you carrying a legal quantity?
Do you know their generic names in case you need to replace them?
Do you have suitable cover for your medications in your travel insurance?
Get your quote for travel insurance that considers all pre-existing conditions
If you're taking medications overseas, you may have a pre-existing medical condition. Pre-existing medical conditions add risk to you travels. To be on the safer side, check out our travel insurance options to get you covered for the unexpected so you're not left out of pocket. AllClear offers cover for all declared pre-existing conditions, if you want to check out our other brands, start your search here.
Compare your travel insurance options
Remember to declare any conditions you're taking prescription medications for to the insurer to make sure you're covered.

Type or Select your destination(s)
Popular Destinations
Americas
Asia
Europe
Pacific
Africa
Can't find your destination? Just type it in the box above.
Continue reading:
Picture: GettyImages
More guides on Finder