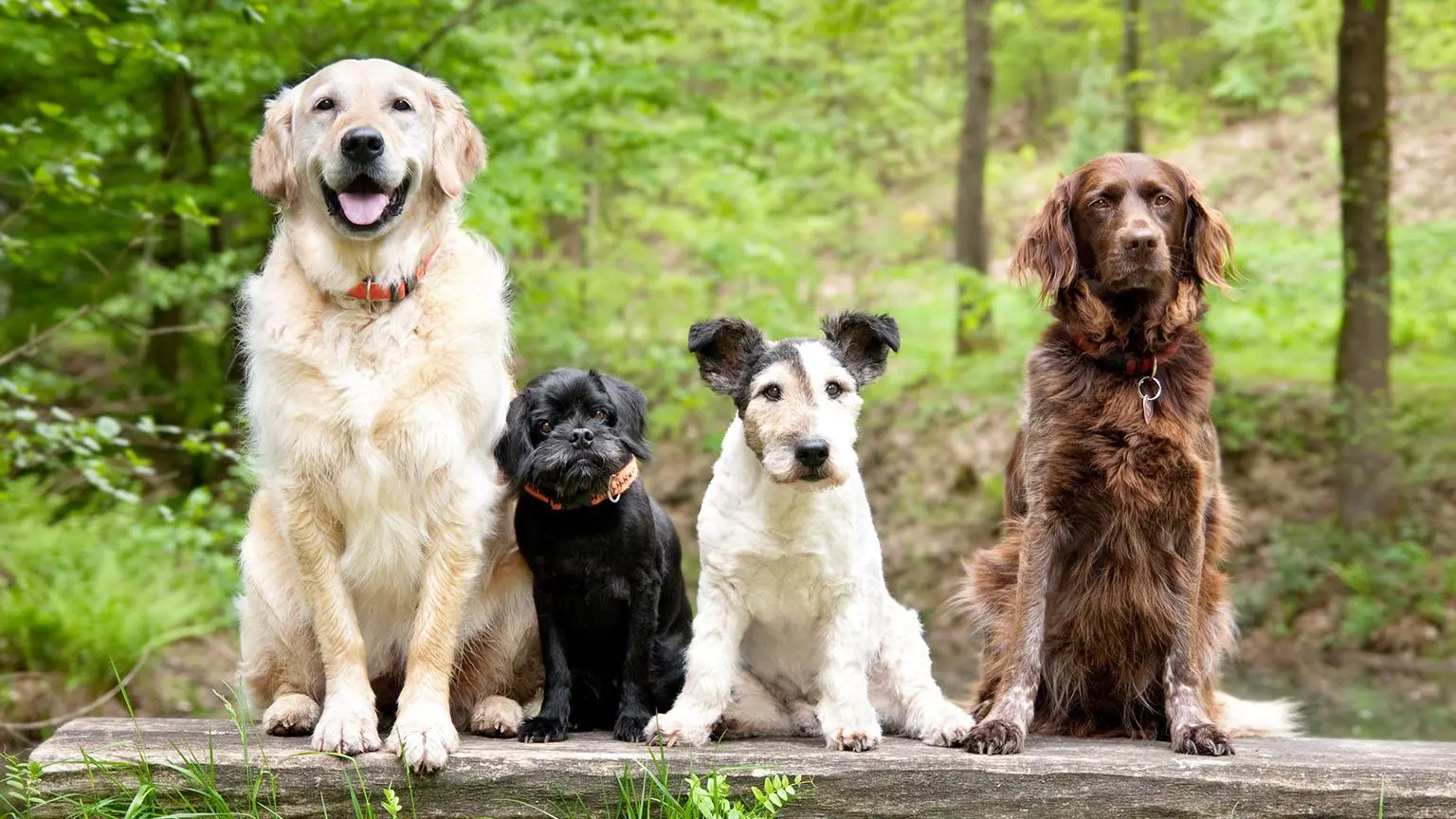 We're reader-supported and may be paid when you visit links to partner sites. We don't compare all products in the market, but we're working on it!
Pet insurance can help offset the cost of caring for your older pet in their twilight years and give you the peace of mind that your old mate can have a comfortable retirement. This guide outlines how various insurers cover senior pets, what to look for in a policy and how you can help your buddy feel comfortable in their older years.
Woolworths Pet Insurance
Protect your furry friend while getting a bunch of extra perks. T&Cs apply.
Woolworths will Price Beat any lower comparable quote you find
Get 12 months free VetAssist with every policy, so you can have an online chat with a licensed Australian Vet if you're worried about your pet. Valued at $199.
Claim up to 80% of your vet bill back.
$10 from every new policy goes to PetRescue, so you're helping a rescue pet find their furrever home.
Enjoy 10% off your Woolworths grocery shop every month.
Choice of $0 and $100 excess
| | |
| --- | --- |
| Medicines and Drugs | Yes |
| Visit any Licensed Vet in Australia | Yes |
| Reimbursement Rate | 80% |
| Surgery | Yes |
| Hospitalisation | Yes |
Protect your best mate - compare pet insurance policies

What types of insurance are available for older dogs and cats?
Pet insurance for younger dogs and cats is easy enough to find. And while it may initially seem impossible, finding a fund that covers your older pet isn't as hard as it seems.
Due to the high likelihood of illness, you'll find that most funds won't cover older pets in their comprehensive plans. However, many funds cover senior pets under their more "basic" levels of cover.
Policies that cover accidents only are generally the cheapest and the most basic and often the annual claim limits are comparable to the more premium policies on offer.
Why won't insurers cover my older pet for illnesses?
It's highly unlikely that you can get comprehensive insurance for a pet over the age of nine. Pets at this age are far more likely to have pre-existing conditions and be more susceptible to illness, so insuring them for these things is unfortunately almost impossible.
If you have the ability to do so, get your pet insured before their 9th birthday. This will ensure that your pet is covered well into their senior years, provided their cover doesn't lapse.
What additional extras are available?
Many pet owners want more than just basic cover for the furriest member of their family. Consider these additional extras for your insurance policy:
Illness. This covers issues such as infections, coughs and colds.
Cancer treatment. This covers surgery and treatment for your pet in association with cancer.
Tick paralysis. This covers treatment for pets that have been bitten and affected by a paralysis tick.
Pre-existing and hereditary conditions. This is not covered by the basic policies, but if you insure your pet later in life, it's essential.
3 things to look out for when insuring your senior pet
What factors should you be considering when insuring your dog or cat?
If your pet is over 8 years old you probably won't be able to get cover for illnesses. Most insurers won't cover your pet for illnesses once they're over the age of 9. However, if you're able to, take out cover before your pet turns 8. Your insurer will usually cover you past the age of 9, provided your cover with them doesn't lapse.
Pre-existing conditions won't be covered. If you are able to take out illness cover, note that you won't be able to get cover for any pre-existing conditions. This sometimes means that you won't be covered for all conditions related to those illnesses and injuries. So if your pet shows any signs of a skin condition, all skin conditions will be excluded.
Accidents can still happen. It doesn't matter how old your pet is - accidents always happen. Even if you can only get accident cover, it's still a really nice thing to give your pet. If they were to get hit by a car, you might have to pay for their surgery out of your own pocket. Worse, you might need to put them down. After the life of love that they've given you, it's only fair that you give them the best twilight years possible.
My pet can't get covered. What other options do I have?
If you've searched everywhere and discovered that your older pet can't get insured or the cost of the premium is far outside of your means, what can you do for the older furry gentleman or lady in your life?
Keep them active
Don't let your pets lay about in front of the fire, get them up and active. Slow walks are better than no walks at all and swimming can be easy on the old joints as well. Take them along to the park and just get them moving.
Don't let them get fat
Just like people, overweight pets can face some serious health issues, especially later in life. Strain on the heart, breathing difficulties and being too heavy to get up and exercise are just some of the conditions that can affect an overweight animal. Feed your pet good food in measured portions. Don't be tempted by Missy's big brown eyes, don't give her another treat!
Diet
The diet of an older pet is different to a young or juvenile one. Being slower means that food will take longer to be digested, so it has a higher chance of being stored as fat. Plus, older animals need more nutrition from their diet. Ask your vet what the best food is for your aging furry friend.
Monitor their environment
In the human world we have ramps for those who have trouble walking up stairs. Older pets have similar issues and arthritis or lack of energy can impact an old dog's quality of life. Install ramps or even change the social environment of your home to include your pet.
More vet visits
With age comes more visits to the vet and this is inevitable as age-related health issues arise. Use these visits as an opportunity to ask questions and get advice to make your pet's twilight years just as fulfilling as their younger days.
Science has shown that owning a pet has some incredible health benefits and the unconditional love of a dog or a cat can make your life so much happier. Although it is easier to insure a younger animal, if you do happy to visit a shelter and there is an older cat or dog that pulls at your heart strings, understand that the love you provide may come at a higher-than-normal cost. But who can put a price tag on puppy love?
Other questions you might have about seniors pet insurance
Picture: GettyImages
---
Read more:
More guides on Finder
You might like these...