Life Insurance Underwriting
What is underwriting in Life Insurance?
Find the right life insurance for you
This super-quick quiz takes less than 1 minute ⚡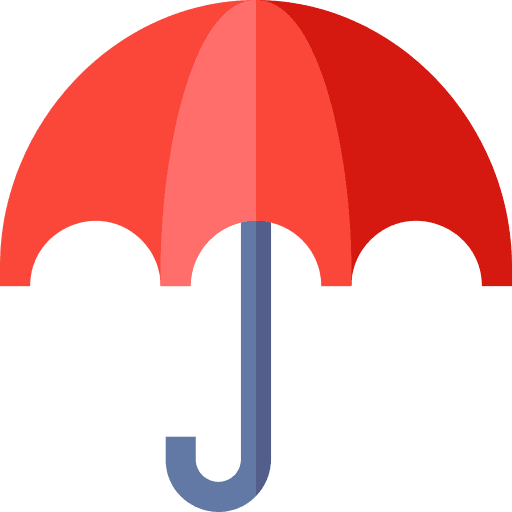 We're reader-supported and may be paid when you visit links to partner sites. We don't compare all products in the market, but we're working on it!
Underwriting is essentially the process of assessing the level of risk that someone applying for life insurance presents to the insurer so that their premium is proportionate to their level of risk. This is similar to how a car insurance company will ask you if you have had any previous licence suspensions.
What types of risk factors are assessed?
An underwriting team will evaluate your:
Compare fully underwritten life insurance
---
How does the life insurance underwriting process work?
Underwriting is essentially the process of ascertaining the degree of risk a person presents in order to either accept or reject their life insurance application. Here's a basic summary of how it works:
1. When does underwriting occur?
This will depend on the nature of your policy. If your cover is:
A policy bought outside of super. Most life insurance companies will require underwriting upon application. This can include both through a written questionnaire and a follow up phone call from the underwriter
Group policies and superannuation life insurance. Many superannuation and workplace insurance schemes do not require underwriting unless the insured want's to increase their level of cover.
2. What documents are generally required?
As a minimum the insurer will require anApplication form and a personal statement with details of;
Residency
Occupation
Financial status
Pursuits or pastimes
Medical history
3. What types of medical documents are required?
Details of medical history. This can include statements from your doctor about past conditions
Information of any existing diseases or health disorder. This can include statements about the nature of condition and current treatments you are on.
General questions about the genetic medical history. This is done to assess any chance of suffering a hereditary disease.
---
What risk factors impact the premium or whether the policy is accepted?
Here are some factors that underwriters typically look at:
A person's age: As far as life insurance cover is concerned, a person's age is an important consideration. People who are in their thirties or even younger typically present lower risk than older people and may thus qualify for lower premium rates.
Smoking Status: If the applicant is a smoker, premium rates can increase by 100%
Genetic medical history: If you have a long history of serious illness such as cancer or heart problems in your family, then your risk may be assessed as high by the underwriters. On the other hand, if you are in good health and you do not have any genetic history or predisposition to serious illnesses, then your life insurance application should be accepted at standard premium rates.
Current health conditions: If you are in good health you obviously stand to be assessed as a lower risk than someone who has some illness or who has undergone serious surgeries in the past. Sometimes, underwriters may even refuse your life insurance application if it indicates that you are regularly ill, as the insurance company may not be willing to accept the higher risk that comes with regular illness.
The nature of your occupation: The nature of your occupation can also have a significant impact on your life insurance premiums. Generally speaking, people who have jobs such as office jobs are regarded as lower risk in terms of premature deaths. On the other hand, if you are in a job where you need to tackle dangerous or risky situations on a regular basis, your risk factor will be considered higher by the underwriters, which could cause your life insurance premiums to increase.
Not every person presents the same degree of risk to the insurance company
For instance, if you are 30 years old and are in good health, you would provide a significantly lower risk of suffering an early death than someone who is 60 years of age or in ill health. While there are no certainties in life and a younger person could die earlier than an older person, life insurance is based on calculable risk and that is exactly what underwriters do.
Hence, when you fill in your application form for life insurance, the application goes through an underwriter. The underwriter then checks various factors on your application, and on the basis of those factors your risk is determined.
How does medical underwriting work?
When your application is assessed by an underwriter, you may be asked to complete a medical examination depending on the information that you have provided. Your medical history from your doctor or other medical professional cannot be obtained without your permission and any information gathered will be treated in confidence.
Some medical conditions that will generally prompt an insurance underwriter to request a medical report from your doctor and/or medical examination include:
Heart trouble and high blood pressure
Chest pains
Lung disorders
Bronchitis
Chronic indigestion
Diabetes type I and II
Malignant tumours or cancer
Kidney, bladder, liver disorders and stones
Hepatitis
Mental illness
Epilepsy
Do all insurers require extensive medical exams
If you don't want to go through a lengthy application process to buy life insurance, you may want to consider getting cover through a direct life insurance provider. Most direct life insurance involves very little to no medical underwriting and your cover can be activated over the phone or online once your application has been approved.
Who does direct cover suit?
Direct life insurance is generally more suitable for applicants who have a clear understanding of what they require out of their cover and are in good health. Underwriting is typically done in the event of a claim so it's crucial you answer you are clear of the policy conditions and answer the medical questionnaire accurately to ensure your claim is paid.
This direct brand offers a fully underwritten product
Wait, so no medical exams at all?
Direct insurers will provide the applicant with a series of questions related to their health at the time of application. If the applicant does not present any risk based on their response, cover can be put in place without having to undertake further medical underwriting.
---
What are the advantages of having a life insurer with underwriting?
When it comes to pre-existing medical conditions, this is where underwritten cover separates itself from other policies:
It means you know upfront what you will and won't be covered for (In comparison to most off-the-shelf products which automatically exclude pre-existing conditions without notifying you)
Confidence if you do need to make a claim
It means you have the opportunity to assess your pre-existing conditions and get covered (but possibly at a higher rate)
What are the disadvantages?
If you have a group policy with your superfund you might already be covered even if you have a pre-existing condition. Individually underwriting with a life insurer might exclude your condition.
The application process takes longer and you'll need to provide more information
---
Compare fully underwritten life insurance with these direct brands