NBN upload speeds
Find out if your upload speed is actually "good" and what you can do to improve it.
We're reader-supported and may be paid when you visit links to partner sites. We don't compare all products in the market, but we're working on it!
Upload speeds are talked about way less than download speeds, but they're still important for a range of online activities. Things like conferencing, video uploads and more are often part of our daily lives.
Whether you're looking for a fix for your slow connection or simply want to know if your upload speed is up to scratch, we'll explain what a good upload speed is and what you can do to improve yours.
What is upload speed?
Upload speed is how quickly you can send files or information to another server or device on the Internet, measured in Mbps. It is usually much lower than your download speed, where you're downloading information from the Internet, instead.
How to check your upload speed
The easiest way to check your upload speed is by running an Internet speed test. It works by selecting a server that's close to you, then determining how quickly your connection can send and receive data from that server.
What do I do with my result?
You can use the upload speed number from the test to get a sense of how well your Internet connection is performing, as we'll explain in the next section.


Sick of slow upload speeds? Get an Internet plan on a faster speed tier today
What is a good upload speed?
What counts as a good upload speed will depend on what you're trying to do with your connection, as well as how many people are online. Each NBN speed tier has a maximum upload speed, but your actual upload speed will be a little lower than that.
Here's how each speed tier would go uploading a 1GB file at max speed:
| Speed tier | Maximum upload speed | Time to upload a 1GB file |
| --- | --- | --- |
| Basic I (NBN12) | 1Mbps | 2 hrs 13 mins |
| Basic II (NBN25) | 5Mbps | 26 mins 40 secs |
| Standard (NBN50) | 20Mbps | 6 mins 40 secs |
| Premium (NBN100) | 40Mbps | 3 mins 20 secs |
| Superfast (NBN250) | 25Mbps* | 5 mins 20 secs |
| Ultrafast (NBN1000) | 50Mbps* | 2 mins 40 secs |
*The upload speeds listed for Superfast and Ultrafast are the default speeds available, but faster upload speeds are available on these speed tiers.
If you know what speed tier your NBN plan is on, then great! Simply compare the upload speed you go in our speed test to the maximum speed in the table above, and see how big the difference is. For example, if you're on an NBN 50 plan, your upload speed should hopefully be around 15-20Mbps. This would mean your connection is actually delivering the promised speeds (remember, the speeds in the tables are maximums, so speeds a little lower are to be expected).
If you're not sure what speed tier your NBN plan is on, you can either check your most recent Internet bill where your speed tier should be stated, or you can guess your speed tier based on your download speed and whether it's close to 25Mbps (you'd likely be on NBN 25), 50Mbps (NBN 50) and so on. Obviously, we'd recommend you using the first method to check as it's more accurate.
What upload speed is right for me?
If you're like most people, your biggest upload demands will be things like videos for social media, video conferencing, or perhaps uploading files for work or to share with friends. It may surprise you, but an upload speed of 5Mbps should be plenty for all of these activities, so an NBN25 plan should suit you fine.
There are a few cases where you might consider a beefier speed tier like NBN50 or even NBN100, such as:
Larger households where many people might be conferencing or uploading at once
YouTubers or video content makers who frequently upload big videos to various platforms
Streamers who need high upload speeds to stream in high definition
People who hate waiting 5-10 minutes for a big file to upload, or need to upload really quickly for work or other reasons
Finder Exclusive offer: Epic Broadband $54 NBN Plan
Get unlimited data for $54 instead of $59 per month for as long as you're connected. Typical evening speed of 44.7Mbps. T&C apply.
Why is my upload speed so slow?
There are plenty of reasons why your upload speed might be slow. Here are the major ones:
Network congestion
The more people using the network at once, the slower it runs for everyone. If you're using the Internet at a busy time, both your downloads and uploads may slow down significantly. Australia's busiest time is 7pm-11pm.
Connection Type
The type of NBN connection you have will affect your maximum upload speeds. The more copper cable there is in your connection, the worse it will be. Fibre to the Node is usually unreliable, while Fibre to the Premises is the best you can get. You won't get faster than NBN25 speeds on Fixed Wireless or Satellite.
Provider and plan
Not all providers offer the same quality of connection. While providers don't have typical evening benchmarks for upload speeds like they do for downloads, you'll find that good uploads usually go hand-in-hand with good download performance.
Wi-Fi and hardware
A poor or unstable Wi-Fi connection can slow down your connection significantly. Old or outdated hardware may be unable to process signals properly.
ADSL2+ and cable upload speed
These connection types rely upon older technology and are limited to about 2Mbps maximum upload speed. There really is no way to fix this, as it's a limit of the technology itself.
Your best option for improving your upload speed would be to switch to an NBN plan should it become available, or invest in mobile broadband or home wireless, which may deliver a better upload speed.
How to improve upload speed
If you're experiencing slow upload speeds and want some in-depth advice, you can check out our guide to fixing slow NBN speeds. These are some quick tips for you to try:
Equipment fixes
Run a speed test on several different devices to see if the problem is only occurring on one of them. If it's widespread, you can check your modem and see if it needs to be updated or replaced. If it's on one device, reset it, run a malware scan or close applications running in the background.
Reduce network congestion
The more traffic there is on your network, the slower everything will run. Try disconnecting devices from the network or having fewer people using it at the same time. Avoiding busy periods in the evening will also give better speeds overall.
Wi-Fi fixes
Wi-Fi signals can be temperamental. Try using an ethernet cable to connect your device directly to the modem so you don't have to worry about signal strength or reliability. If you're sticking with Wi-Fi, see if you can't move your device closer to the modem to improve your signal strength.
Switch providers
There's every chance that your provider isn't delivering a great connection, or that you need a higher speed tier. You can compare options for the speed you want between tons of different providers using our NBN plan comparison table below.
Compare Internet plans for faster upload speeds
Providers usually publish their plans' typical evening speeds for downloads, but they don't do the same for uploads.
The best way to approach this is to know what speed tier you want (one higher if you think your tier is too low) or selecting a provider with faster evening speeds. Remember your results from the speed test above? Check out what your download speed clocked in at - that's the evening speed you'd want to beat. Good download performance usually translates into good upload performance, too.
Frequently asked questions about NBN upload speeds
How important is upload speed?
Upload speed is only really important for a few activities. All but the most demanding won't require particularly high upload speeds, but you may find that you need them for:
Uploading large videos or other files
Online gaming
Live streaming
Video conferencing with large groups
What upload speed do you need to stream?
Upload speeds for streaming depend upon your video quality and your streaming platform. Remember that the below numbers are general guides, and consistency is important – you may want to invest in higher average upload speeds to make sure your stream is stable.
Facebook Live:

3-4Mbps for 720p video
6-7Mbps for 1,080p

Twitch:

3.2-5Mbps for 720p video at 30 frames per second, or 4.4-6.2Mbps at 60 frames per second
5.6-7.4Mbps for 1,080p video at 60 frames per second

YouTube:

2-5Mbps for 720p video at 30 frames per second, or 2.9-7.4Mbps at 60 frames per second
5.6-11Mbps for 1,080p at 60 frames per second
11-21.8Mbps for 1,440p at 60 frames per second
Does upload speed matter for video conferencing?
It does, but you need much less than you'd think. Basic video conferencing with a single person needs less than 1Mbps, while high-quality 1,080p group conferencing will need around 3Mbps.
What happens if my upload speed is slow?
You can try our
slow NBN speed fixes
to see if that improves your connection. Otherwise, it might be a fault with your Internet service provider or the network. You can contact your provider's technical support for more assistance.
---
Latest broadband news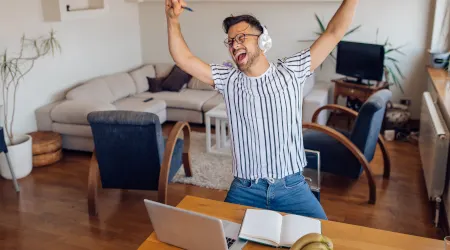 Snag yourself the cheapest NBN 50 plan with our Finder exclusive offer.
Read more…
Telstra slashes the prices of its NBN 250 and NBN 1000 plans by $50 per month for the first 6 months.
Read more…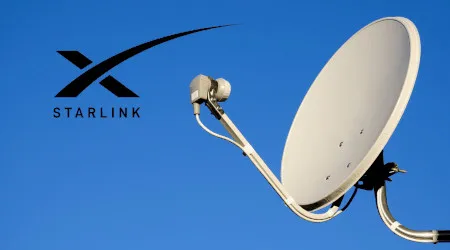 You can now sign up if you live in certain parts of NSW or VIC – find out how much it'll cost you to get started.
Read more…
Icons made by Smashicons & Freepik from www.flaticon.com
More guides on Finder
Get the best deal on your Internet plan