Freedom Loans
Get a home loan even if you don't fit the strict lending policies of a bank or credit union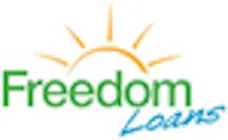 If you are looking for a home loan to purchase or refinance a property and you have credit problems or can't sufficiently prove your income, then you'll know how difficult it can be to get approved. Freedom Loans can approve you in 24 hours and offer the best possible interest rates that you qualify for.
Home loans provided by Freedom Loan
Low Doc Loans
These loans are designed for small business owners and self-employed borrowers who cannot provide the usual evidence of income required for a loan. Available for new home purchases and refinancing, these loans allow you to borrow up to 80% of the value of the property. Other features include competitive interest rates and a fast online application, with each loan application assessed on its individual merits. Freedom will consider you even if you've had an ABN for less than two years, have no BAS to supply or have had previous applications with other lenders rejected.
Fixed Rate Loans
Freedom Loans' Fixed Rate Loans offer the security and confidence of knowing what your repayment amounts will be for a set period. The loan features 24-hour approval and there are restrictions on the amount of extra repayments you can make. Fixed rate loans are not available to credit impaired or low doc borrowers.
Combination or Split Loans
These loans from Freedom allow you to combine the security of a fixed rate with the flexibility of a variable rate. The fixed rate portion can be set for a period of one to five years, while you can split your loan between fixed and variable in any ratio you wish.
No Frills Loans
These basic loans include a competitive interest rate, a redraw facility and the ability to make extra repayments against the principal at any time to help you pay off your debt quicker. Borrowers also have the flexibility of choosing between weekly, fortnightly and monthly repayments.
Offset Loans
These loans feature a linked savings account and allow you to offset your home loan debt with the balance in the linked offset account. This allows borrowers to pay less interest on their loan and provides a lower interest rate than is available with a line of credit loan. These types of loans are typically suited to people with fluctuating incomes, such as self-employed borrowers.
Line of Credit Loans
Line of Credit Loans offer better interest rates than credit cards and allow borrowers to only pay interest on the outstanding monthly balance of their loan. These types of loans from Freedom can be used to borrow cash or make purchases, and your regular income can be deposited directly into the loan account.
How to apply with Freedom Loans
It's quick and easy to apply for a loan from Freedom Loans.
Financial information you'll need to provide
You'll need to supply financial information to Freedom Loans in order to prove your ability to pay back the funds you borrow. However, as Freedom offers a range of loans to cater to customers with unique borrowing requirements, the financial information you will need to supply does vary between loans.
Generally speaking, however, when you apply for a loan you will need to supply details of your:
Income. This could take the form of recent payslips, a letter from your employer, previous years' tax returns, etc. Note that if you're self-employed Freedom Loans might require alternative evidence.
Assets. If you have assets to your name your borrowing power will be strengthened.
Liabilities. If you have any outstanding debts or ongoing expenses, you'll need to make the lender aware of these.
Freedom Loans will then check the status of your credit. After your initial contact, a Freedom home loan specialist will advise on any further paperwork required.
Freedom Loans offers a variety of worthwhile options for borrowers looking for alternative financing solutions. However, make sure to compare this lender's products with others on the market to ensure that you find the best home loan for your needs.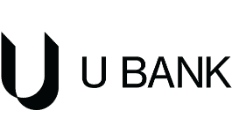 Take advantage of a low-fee mortgage with a special interest rate of just 2.59% p.a. and a 2.59% p.a. comparison rate.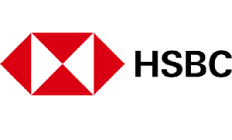 Get a low interest rate loan with no ongoing fees. Plus you can make extra repayments and free redraw online.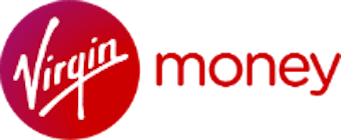 Buy your home and lock in a low rate for the first two years.