NBN12: Basic I NBN Plans
NBN12 connections are cheap and perfect for light Internet users.
We're reader-supported and may be paid when you visit links to partner sites. We don't compare all products in the market, but we're working on it!
NBN12 plans are the cheapest and simplest Internet plans you can buy from retailers. They are the lowest of the NBN speed tiers, providing a maximum download speed of 12Mbps and 1Mbps on the upload, though exact speeds will depend on congestion and other factors.
While slower than other options, an NBN12 connection will still work just fine for someone who lives alone or with one other person and mostly needs it for browsing, email and the occasional video.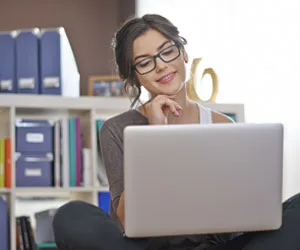 $59.99/month
$99.95 setup fee
Pay-as-you-go local, national and mobile calls
12Mbps typical evening speed
Compare NBN12 plans in the table below
About Basic I speed NBN12 plans
A "Basic I" NBN12 plan offers maximum download speeds of 12Mbps and upload speeds of 1Mbps, ranking it at the lowest speed tier currently available in Australia. They're comparable in speed to some older ADSL connections, allowing one or two users to do a range of web activities like browsing or social media.
Download speeds refer to how fast it takes you to download things from the Internet, e.g., browsing (you're essentially downloading a webpage to view), streaming content, social media and downloading files.
Upload speeds are how fast it takes for you to upload things onto the Internet such as uploading photos onto social media or putting videos on your YouTube channel.
The trade-off for slower speeds is price. Basic I plans will usually be around $10 cheaper every month compared to NBN25, the next tier up, saving you money if you don't need the higher speeds.
What can I use basic speeds for?
This table has a few examples of how fast various upload or download activities will take on an NBN12 and NBN25 connection, so long as you're always at maximum speed. NBN speeds are given in megabits per second (Mbps), with 8 megabits adding up to a single megabyte (MB).
| Activity | NBN12 | NBN25 |
| --- | --- | --- |
| Downloading an album (100MB) | 1 min | 33 sec |
| Downloading a 2-hour HD movie off Netflix (5GB) | 1 hr | 29 min |
| Downloading a big file from your work server (20GB) | 3 hr 42 min | 1 hr 47 min |
| Uploading a 5-minute 720p video to Facebook (250MB) | 33 min | 7 min |
| Uploading a batch of photos to Dropbox (1GB) | 2 hr 12 min | 27 min |
Keep in mind the above figures are for maximum speed with just a single person using the connection. NBN12 connections will struggle if multiple users are online at once, so if you live in a household bigger than two you'll likely need to upgrade.
NBN12 speeds explained
An NBN12 connection will be more than suitable for simple activities like basic web browsing, emails and social media. However, you really will notice that it's a struggle to load HD videos at any time or do much at all when a couple of other people are using the connection at the same time. Be sure that your Internet needs really are light before settling on an NBN12 connection. Otherwise, consider an NBN25 or NBN50 plan.
With an NBN12 plan, you're also very unlikely to experience the maximum speed of 12Mbps. The factors that can impact your speed include:
Network congestion. The more people using the network at once, the slower everyone's connection is. This is truer now than ever with the coronavirus outbreak confining many to their homes and moving many tasks online, so expect congestion to be at an all-time high.
Connection type. The technology used to connect your house to the NBN has an impact on how fast data can travel. Fibre to the premises connections will almost always run faster than a fibre to the node or fixed wireless connection.
Hardware and software. Your router and modem can affect your speed, as can the device you're using to connect. Older hardware will often struggle, and devices on Wi-Fi will have a worse connection than something wired. Check out our guide to common fixes for slow connections for more.
Provider. Different providers purchase different amounts of bandwidth and will offer a wide range of typical evening speeds. We've listed the typical evening speeds offered by NBN12 plan providers below.
| Providers | Typical evening speed on NBN12 plans |
| --- | --- |
| Southern Phone | 10.00 Mbps |
| Aussie Broadband | 11.00 Mbps |
| Internode | 11.20 Mbps |
| Flip | 10.00 Mbps |
| TPG | 12.00 Mbps |
| iiNet | 12.00 Mbps |
| Harbour ISP | 10.80 Mbps |
| Australia Broadband | 10.00 Mbps |
| Mate | 10.00 Mbps |
| Clear Broadband | 8.00 Mbps |
| DCSI | 10.00 Mbps |
| Westnet | 12.00 Mbps |
| Mint Telecom | Mbps |
Is an NBN12 plan the right choice for me?
NBN usage quiz
It can be hard to know which NBN plan to choose. We've designed a simple data usage quiz designed to help you figure out how much data you might need.
Click here to take the quiz
Here's who an NBN12 plan suits:
Light users. Basic activities will be perfectly fine on an NBN12 connection, letting you download files, watch low-quality videos such as on social media, and check your email.
Very small households. An NBN12 connection can really only support about two people using it simultaneously. Beyond that, you'll notice significant slowdown.

Always think about your needs on an NBN12 plan. Even though it's cheaper, you'll run into some grief if your connection needs turn out to be heavier than you thought. Consider starting on a monthly NBN12 plan without a contract so that you can freely upgrade if you need to later.
Think you need a faster plan?
---
More guides on Finder
Lower your household bills