Best mobile phone plans for teenagers
We've picked out some of the best phone plans for teenagers that offer enough data each month without breaking the bank.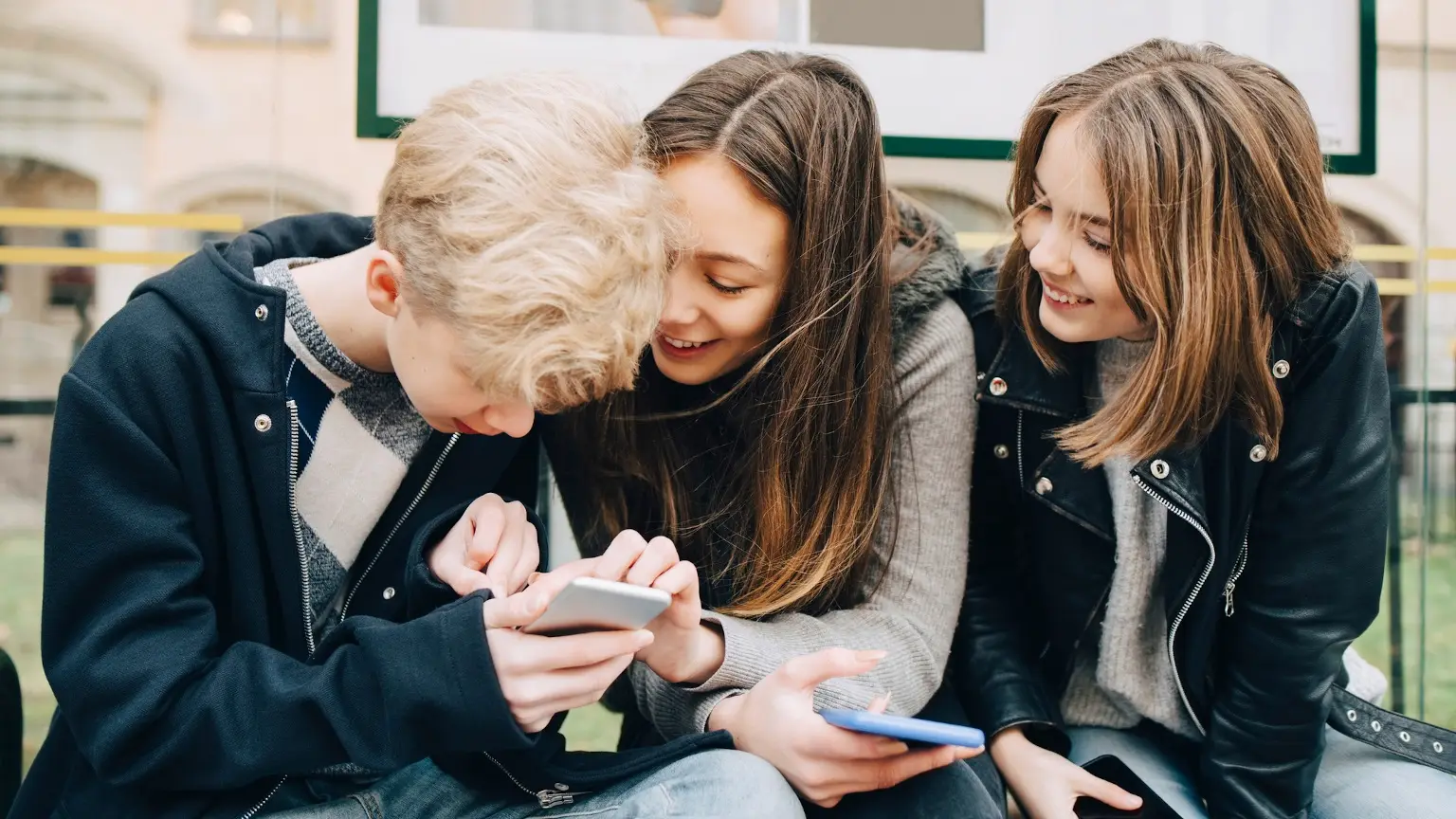 We're reader-supported and may be paid when you visit links to partner sites. We don't compare all products in the market, but we're working on it!
Best mobile plans for teenagers for April 2021
How did we choose our best picks?
333
Mobile plans compared
At the start of each month, our team of experts scour the hundred of plans available in our
Mobile Plan Finder™
to find the best deals in the market. We find ones that we think are best suited for you across a number of categories. None of our picks are sponsored - we also take into account mobile providers and plans that we aren't partnered with - so that our winners for each category are chosen without bias.
We take these factors into account when choosing our winners:
Price per month (and whether promotional pricing is involved)
Data allowance
Plan length
Keep in mind: Our best picks might not always be the best for you. Always compare your options and choose the one that best suits your circumstances.
---
Best overall mobile plan for teenagers:

iiNet 4G $29.99 SIM Only Plan
SIM-only - Prepaid
iiNet is more famous for its broadband plans as compared to its mobile listings. However, the plans which it currently has on its plate are pretty decent value for the first six months. You usually get 40GB of data + unlimited national calls & texts for almost $30 a month with this plan.

The good news is, you can get this plan for $15 per month for the first six 6 months.
40GB

per month

Unlimited calls & texts




Vodafone network

$15

per month
Go to site
Next best mobile plan for teens:

Lebara 4G Medium 50GB $29.90 30 Days
SIM-only - Prepaid
This plan from Lebara usually comes with 30GB to use each month. With 20GB bonus data and an extra 2GB bonus if you opt to auto recharge, you'll get 52GB of data for the first 3 recharges. You can also save any unused data up to 200GB in your data bank. There's unlimited standard calls and texts to 30 countries, too.
50GB

per 30 days

Unlimited calls & texts




Vodafone network

$29.90

per 30 days
Go to site
Best cheap mobile plan for teenagers:

TPG Super Value Large 40GB $29.99 1 Month
SIM-only - Prepaid
Low budget but in need of data? TPG's 40GB plan is perfect for teens who want data at a lower price point.

Take note that it's only $15 a month for the first 3 months, then $29.99 a month from your 4th month onwards. So if you're not willing to pay the full price after, you'll need to switch prepaid plans.
40GB

per month

Unlimited calls & texts




Vodafone network

$15

per month
Go to site
Runner up for best cheap plan:

Moose 15.80 6GB 1 Month
SIM-only - Postpaid
Looking for a budget plan with a little data but with unlimited calls and texts? Moose's $15.80 plan would be best choice for you. It comes with 6GB data which can be used for normal internet use.

Furthermore, you can save more bucks on this plan by paying just $12.80 for the first 12 months and still enjoy all the benefits in the plan.
6GB

per month

Unlimited calls & texts




Optus network

$12.80

per month
Go to site
Best high data mobile plan:

TPG Super Value Extra Large 55GB $39.99 1 Month
SIM-only - Prepaid
TPG offers competitive plans with great value. This Super Value Extra Large from TPG includes unlimited calls and texts plus 100 international minutes to boot for $39.99 a month. You also get 55GB of data with this plan.

Moreover, you can save $19.99 per month for the first 3 months and pay just $20 per month for 55GB and other inclusions.
55GB

per month

Unlimited calls & texts




Vodafone network

$20

per month
Go to site
Next best high data plan:

amaysim 4G Prepaid SIM-only 30GB $30 28 Days
SIM-only - Prepaid
amaysim does decent mobile plans if you're looking to switch to a better deal. Save $20, until April 30 you can get this plan for just $10 first renewal.

This plan also comes with unlimited international talk and text to 28 selected countries, which is a nice bonus if you have friends or family living overseas.
50GB

per 28 days

Unlimited calls & texts




Optus network

$30

per 28 days
Go to site
How to choose the best mobile plan for your teenager
Here are a few things to consider when trying to pick the best plan for you teen:
Call limits. Teens may not spend as much time talking on the phone as they did in the past, but limited minutes could still be a problem. Many plans come with unlimited domestic talk, but if yours doesn't, make sure it offers enough.
Data. This is one of the hardest choices to make when it comes to plans, and also the biggest factor in determining cost. Consider sitting down with your teen and discussing what a reasonable amount of data might be.
Expiry periods. Postpaid plans are usually charged monthly, but if you go for a prepaid plan, you might find that you have to recharge more often than that. Factor how often you'll recharge into the total cost.
Excess charges. Some postpaid plans have excess charges if you go over your monthly data or call limit. Since the contract will be in your name if your teen is under the age of 18, you'll be liable for these excess costs.
Teen-friendly phone plans: Key points
Prepaid plans prevent overspending, but postpaid plans tend to offer greater value
While fixed-term contracts often pack the most bang for your buck, beware their hefty cancellation fees
Try to avoid plans that automatically charges for excess data usage, as this can lead to nasty bill shock
Family plans
Data pooling on bundled plans can be great for families. Just make sure everyone's getting their share of the data and one person isn't hogging all of it!
Optus
Optus allows you to purchase several postpaid mobile plans together and enable data pooling with them. This combines their associated data limits into one, accessible to everyone with a pooled plan, and also places them all onto a single bill.
Vodafone
With Vodafone, you can bundle together several postpaid plans onto one bill and activate data pooling between them. Not only will everyone who is bundled in have the ability to use this data, but you can also control who has access to the pool and how much they can use to stop someone going way overboard.
Should I get a prepaid or postpaid plan for my teen?
Prepaid plans require you to pay ahead of time for a certain amount of monthly usage and your services are usually cut off when you go over this limit. Postpaid plans will usually let you go past the limit but will charge you for the excess at the end of your payment period.
We recommend a prepaid plan with unlimited talk and text for your teenager. This means that they'll always be able to contact you, but you'll both have to agree to purchasing extra data if they use it all up.
On the other hand, the major benefit of a postpaid plan is that you generally get more value for money overall.
If your teenager is under the age of 18, you'll have to put your name on their phone plan because they legally can't. However, this doesn't mean that you have to be the one who pays for it.
Having your teenager pay for their own phone plan, especially a prepaid one without the possibility of bill shock, can help them with responsibility or learning to budget.
How much data is enough?
This depends on a couple of things: how much your teenager wants to use the Internet on their phone, and how much you're willing to pay for. It's probably a good idea to sit down with your teenager and hammer out a compromise based on what both of you want.
To help you out, here's how much data common mobile activities consume:
| Activity | Data use |
| --- | --- |
| General web surfing | 2.5MB per page (roughly 60MB per hour) |
| Social media | 150MB per hour (90MB without videos) |
| Music streaming | 90MB per hour |
| Standard video streaming | 720MB per hour |
| HD video streaming (1080p) | 1.5GB per hour |
Want to search yourself? Compare more mobile plans for your teen below
---
Latest mobile plans headlines
More guides on Finder
Latest mobile plan deals on Finder