What is life insurance?
Life insurance can offer some much-needed financial security for your loved ones if you pass away. It can pay out in a few different ways.
Find the right insurance for you
This super-quick quiz takes less than 1 minute ⚡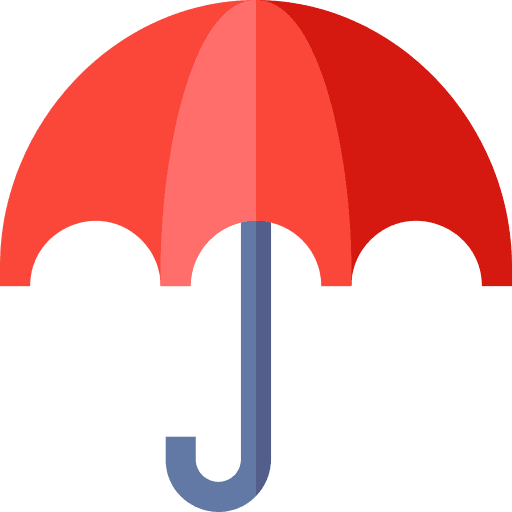 We're reader-supported and may be paid when you visit links to partner sites. We don't compare all products in the market, but we're working on it!
Life insurance offers financial protection for your life and way of living. If you die, become disabled or get seriously ill, then life insurance can help cover any existing or future expenses for your family.
What is life insurance?
Life insurance is a type of insurance that can pay out a lump sum or regular payments if you pass away or are diagnosed with a terminal illness while your policy is active. It can help your family to cover ongoing expenses, such as mortgage payments or other bills. Life insurance can also cover your funeral expenses or it can offer a cash gift to your loved ones.
What are the different kinds of life insurance?
There are different kinds of life insurance which can protect you in different ways by paying out in different situations. Often, you can choose which types of protection you want with a life insurance policy. Choosing more cover will cost more, but can also bring more protection.
Life insurance and terminal illness. This cover pays a lump sum benefit to a nominated beneficiary if you die or are diagnosed with a terminal illness.
Total and permanent disablement (TPD) insurance. This cover pays out if you become permanently disabled,for example, if you become paralysed. It also pays out a lump sum all at once.
Trauma insurance. Also known as critical illness insurance, this cover pays a lumpsum if you are diagnosed with a serious medical condition.
Income protection insurance. This cover is generally paid as a recurring monthly benefit to replace your income if you can't work due to illness or injury. Some providers also off redundancy cover if you are made involuntarily unemployed.
Funeral insurance. This insurance is a specific lump sum benefit paid out at the time of death to help cover the cost of a funeral. Generally cover is anywhere from $3000 to $15,000.
What factors affect the cost of life insurance?
The cost of life insurance is dependent on a range of factors that will determine how likely you are to make a claim. Factors that make up a premium include your age, smoking status, general health, any options or extras you include and most importantly, the level of cover you select.
In general, the higher the risk that you will make a claim on your policy, the higher your premiums. For example, if you are older you will find that your premiums will be higher than a younger persons. This is because the risk of illness, injury or death is higher as you age.
Some of the specific factors which are likely to affect your premiums include the following:
Your cover types. The more cover types you have with a bundled life insurance policy, the higher your premiums.
Your sum insured or benefit amount. The more a policy has to pay out, the higher your premiums.
Your health. Someone in poor health will usually have higher premiums than someone in good health.
Policy features. Special features, extra cover or optional additions can raise your premiums.
Your premium structure. Your premium structure refers to whether your life insurance policy has stepped premiums, level premiums or hybrid premiums.
Can I bundle my insurance together?
You can arrange different life insurance types in different ways. You can either get one bundled life insurance policy with the cover types you want or take out several different standalone policies to get the cover you want separately.
Bundled life insurance
This is term life insurance plus a number of other cover types. With this life insurance, you have a single sum insured for the entire policy. When any part of the policy pays out, it is taken from the total sum insured.
For example, you might have a bundled life insurance policy with term life insurance and TPD insurance. The total sum insured is $1 million, and the TPD sum insured is $500,000. This means that if you die, that policy will pay $1 million and if you become permanently disabled, the policy will pay $500,000. However, if you claim TPD insurance and then die later, it will only pay out $500,000 when you die since you already received $500,000 from your TPD claim.
Bundled life insurance will always include term life insurance. The main advantage of bundled life insurance is that it will often have lower premiums, so you can get multiple types of cover more cheaply. The main disadvantage is that there is only one sum insured for the entire policy.
Standalone cover
This is when you take out different types of insurance separately, so each has a separate sum insured and can be claimed separately. You can get different cover types from different insurers, and it is generally more flexible.
For example, someone who does not have a family might decide that they do not want term life insurance, but they still want income protection insurance and trauma insurance. They might take out a standalone income protection insurance policy and then take out a standalone trauma insurance policy.
To get the right type of insurance, you can mix and match these cover types in almost any way you want.
How much does life insurance payout?
Each cover type will have its own sum insured, even with a bundled life insurance policy. Depending on the insurer and the cover type, you might be able to choose your own sum insured or it might be set automatically.
The amount paid out for any cover type usually works in a similar way for both standalone and bundled policies. Insurers will set a minimum and a maximum amount. These minimums and maximums vary between insurers and can also be different depending on factors like your age and occupation.
When you get TPD and trauma insurance as part of a bundled life insurance policy, you cannot generally choose a maximum sum insured more than your term life sum insured.
What are life insurance premiums?
It is important to pay attention to your life insurance premium structure because this can have a big effect on the costs.
Stepped premiums. With stepped premiums, the insurer updates your premiums once a year and increases them based on your current age. Generally, your premiums will increase significantly over time.
Level premiums. With level premiums, your premiums are not updated and will generally stay very similar over time. Your premiums depend on your age at the time you purchased the policy.
Some policies will let you choose whether you want stepped or level premiums, while others will only have one premium structure available.
Sometimes a policy can have a hybrid premium structure. This is when the same policy has both stepped and level premiums. For example, you might find a policy that has level premiums until you reach the age of 50 and then stepped premiums after that.
How do I apply for life insurance?
Generally, there are three different ways to purchase life insurance:
1. Go through an adviser.
Because it's so complex, many people take out life insurance policies with the help of financial advisers or insurance brokers. In fact, some life insurance providers will only sell policies through advisers and refuse to sell directly to the public. The advantage of doing it this way is that you can get some expert advice and help working out what kind of cover you need as well as access to a wider range of different policies. The downside is that it often costs more because the adviser's fee is included in your premiums for as long as you hold the policy.
2. Get it through superannuation
Superannuation life insurance is a special kind of life insurance that is often included in your superannuation automatically. Here, you pay your premiums through your superannuation contributions. The main advantage is that it can be cheap cover, but you generally have limited options and it might not be enough cover for you.
3. Find your own policy.
You can compare policies yourself, work out what kind of cover you want and determine which one is right for you. This gives you the advantage of being able to pick out almost any kind of cover, including superannuation life insurance, and find exactly what you're looking for. Generally, it can get you cover equivalent to what you're able to find with an adviser, but more cheaply. However, making sure you've found the right cover can be time-consuming, complicated and difficult.
You can compare some of your options below!
An adviser can help you find cover from trusted life insurance brands.
Get competitive quotes from multiple brands

Lower rate of declined claims (according to ASIC)

Save time and effort
---
How much life insurance will you need?
As everyone has their own unique circumstances, there is no one size fits all approach. However, there are a few ways that you can work out how much cover you need.
Take look at your lifestyle and financial needs
It's a good idea to consider:
Outstanding debts. How much debit you have left that would fall on your family?
Finances to fall back on. Do you already have any savings, assets or existing insurance that can help cover your families living expenses if you weren't around?
Your families living expenses. This can include food, rental and education costs.
How long do you want to be covered for. This ties in with the amount of finances you have to fall back on, the size of your family and their ability to generate income without you.
Using a calculator
You can use our life insurance calculator to work out a rough a estimate of your cover needs. This help you when speaking to an adviser or applying directly with an insurer.
Answer a few questions about your assets, debts and cover to get an estimate on how much life insurance you might need
Frequently asked questions about life insurance
Do I get money back if I cancel my life insurance?
You usually have 30 days after your insurance begins to cancel and receive a full refund on any premiums you've paid. If you cancel after this time, you generally won't be refunded for the premiums you've already paid.
Can you cash out life insurance?
You can sometimes access the money you've accumulated. But be careful as you may have to surrender the coverage your policy provides you. You can find out more on how to cash out your life insurance policy here.
Do you pay taxes on life insurance payouts?
No. Life insurance benefits are usually tax-free in Australia.
Can you have more than one life insurance policy?
Yes. Many people have more than one life insurance policy. This is especially typical if you have life insurance inside superannuation, you may decide to take out another policy that isn't in super.
Does cause of death impact a claim?
Most policies will cover for all causes of death after the policy has been held for 12 months. If your death occurs within the first 12 months of holding the policy then you are only covered for accidental deaths.
Does life insurance cover suicide?
Many life insurance policies cover suicide, but generally only after a specific period of time, for example 1 or 2 years. If the policyholder commits suicide before this time, their nominated beneficiaires likely won't receive any benefit.
Can I have more than one beneficiary?
Yes. You can have multiple beneficiaries. Generally, you can nominate up to five beneficiaries per policy, and the benefit can be distributed as you wish.
[back-to-top]
More guides on Finder
Handypay Green Loan

A Green Loan from Handypay could help you make your home more energy-efficient. Handypay green loans are available up to $75,000 on terms of up to 10 years.