NBN speeds explained
Sick of signing up to a fast plan and never getting good NBN speeds? Find out how to choose the best speed for you.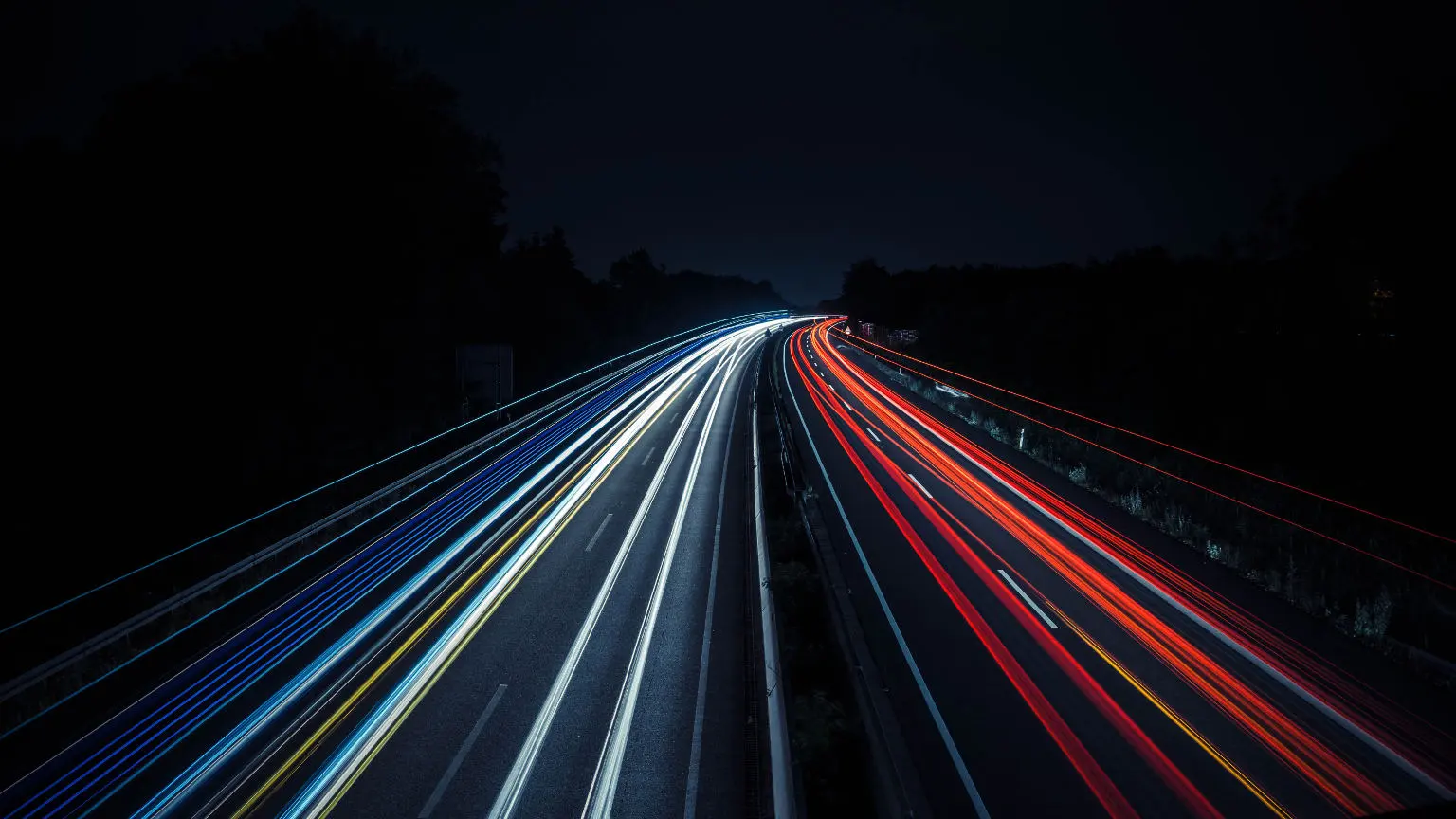 Following guidelines released by the ACCC in 2017, you'll now see the term "typical evening speed" on every page discussing the NBN. In this guide, we'll explain exactly what this term means in relation to the NBN and how you can use it to find the right plan for you.
Keep in mind that how fast your connection is in practice varies from provider to provider, even if your physical connection to the NBN stays the same.
Disclaimer: Typical evening speeds only apply to fixed line NBN services (those delivered with fibre and cable technologies). NBN fixed wireless is more prone to speed variability and external factors that affect connectivity.
What are NBN speed tiers?
There are four different speed tiers offered by the NBN:
| NBN speed tier | Maximum download speed | Maximum upload speed |
| --- | --- | --- |
| NBN Basic | 12 Mbps | 1 Mbps |
| NBN Standard | 25 Mbps | 5 Mbps |
| NBN Standard Plus | 50 Mbps | 20 Mbps |
| NBN Premium | 100 Mbps | 40 Mbps |
While it's great to know what the maximum speeds offered by the NBN are, it's unrealistic to think that you'll actually be getting that speed when you sign up for an NBN plan. This is where typical evening speeds come in, as these are the speed you'll most likely be receiving from your chosen NBN provider.
What are typical evening NBN speeds?
Typical evening speeds are what you get during a "typical evening" period when you have the most people online simultaneously, defined as 7pm to 11pm. The typical evening speed for a plan is simply how fast your connection will be on average during this period.
The reason typical evening speeds are slower than the theoretical maximums offered by the NBN speed tier is that the more people you have online, the more traffic you have in the NBN's cables causing network congestion, similar to car traffic on a road. Your connection's performance during this period of peak congestion is the best measure of its typical speed.
Which NBN speed is right for me?
Which NBN speed is good for you depends on what you're planning to use it for. As a general rule, the more people using the network all at once and the more demanding the activities involved (e.g. HD video streaming, downloading large files), the higher the speed tier you'll require.
We've put together a basic rundown of the four NBN speed tiers, their typical evening speeds and who they're for below. We've focused on the typical evening speed from a sample plan, since that's the most realistic indication as to what speed you'll actually be getting.
Who's the fastest NBN provider?
If you're looking for the fastest NBN provider, the easiest way to do this is to compare their typical evening speeds. While we've given some examples of provider plans and their typical evening speeds in the table above, those are by no means the fastest ones on offer. Picking the right NBN plan is a balance of speed and monthly cost, but some providers just have better performance than others, even for the same price. This is mostly due to how well that provider handles congestion on its network.
You can sort the below list of providers and their typical evening speeds to find the fastest in each tier by clicking on the relevant heading to sort by speed. We've left out the Basic speed tier as we're assuming you'll be looking at Standard and above tiers for speed.
| Providers | Standard | Standard+ | Premium |
| --- | --- | --- | --- |
| Activ8me | | 43.50 Mbps | 82.56 Mbps |
| 10mates | 24.00 Mbps | 47.00 Mbps | 94.00 Mbps |
| Southern Phone | 19.00 Mbps | 38.00 Mbps | 76.00 Mbps |
| Aussie Broadband | 22.00 Mbps | 43.00 Mbps | 86.00 Mbps |
| Start Broadband | 23.00 Mbps | 45.00 Mbps | 80.00 Mbps |
| Kogan | 23.00 Mbps | 43.00 Mbps | 83.00 Mbps |
| Vodafone | 21.00 Mbps | 42.00 Mbps | 82.00 Mbps |
| Foxtel Broadband | | 45.40 Mbps | |
| Internode | 19.30 Mbps | 43.50 Mbps | 79.30 Mbps |
| Superloop | 22.20 Mbps | 44.40 Mbps | 90.00 Mbps |
| Inspired Broadband | 20.40 Mbps | 40.90 Mbps | 81.80 Mbps |
| Tomi Broadband | 20.91 Mbps | 43.60 Mbps | 80.00 Mbps |
| Flip | 21.00 Mbps | 43.00 Mbps | 82.00 Mbps |
| Exetel | 20.00 Mbps | 40.00 Mbps | 77.00 Mbps |
| TPG | | 45.60 Mbps | 85.60 Mbps |
| iiNet | 20.40 Mbps | 43.50 Mbps | 80.60 Mbps |
| Harbour ISP | | 42.20 Mbps | 82.70 Mbps |
| Tangerine | 21.00 Mbps | 42.00 Mbps | 83.00 Mbps |
| Dodo | 20.00 Mbps | 40.00 Mbps | 80.00 Mbps |
| Optus | | Mbps | Mbps |
| Telstra | 20.00 Mbps | 44.00 Mbps | 88.00 Mbps |
| SpinTel | 21.00 Mbps | 40.00 Mbps | 80.00 Mbps |
| Australia Broadband | 20.00 Mbps | 40.00 Mbps | 80.00 Mbps |
| Bendigo Telco | | 40.00 Mbps | |
| Belong | 30.00 Mbps | 40.00 Mbps | 80.00 Mbps |
| iPrimus | | 40.00 Mbps | |
| Mate Communicate | | 42.00 Mbps | 83.00 Mbps |
| Clear Broadband | 17.00 Mbps | 35.00 Mbps | 70.00 Mbps |
| MyRepublic | | 43.00 Mbps | 83.00 Mbps |
Read more:
Related Posts
Lower your household bills