Speed up your home loan application process
Rushing towards settlement day? Here's how to get your application organised and your mortgage approved on time.
We're reader-supported and may be paid when you visit links to partner sites. We don't compare all products in the market, but we're working on it!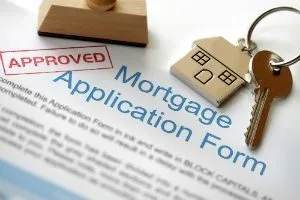 A home loan application can take up to two weeks before a borrower is unconditionally approved for finance, but if you go into the process unprepared this timeline can blow out significantly.
There are steps you can take to ensure your mortgage application proceeds smoothly, and to get your finance unconditionally approved in the shortest time possible.
Speed up your application
You can ensure your application proceeds quickly by doing the following:
1. Get your documentation ready
Lenders will need certain documents to process your application. You'll need to provide proof of identity, proof of employment and information on your income, assets, expenses and liabilities. Having all this information handy when you apply will save you time going back and forth.
The documents you need to apply for a home loan
2. Provide proper documentation
Providing the wrong documents is just as bad as not having documents to provide to your lender. Your lender will need certified copies of your documents, and will also look for certain things on your payslip. If your payslips don't meet your lender's requirements, your application could grind to a halt.
What lenders look for on your pay slip
3. Know your credit history
You should be well acquainted with the entries on your credit report before you even sit down with a home loan consultant or broker. Bad marks on your credit file could see your application slowed down or even rejected. Check your credit before you apply to save yourself any nasty surprises.
Get your free credit score check before you apply
4. Build a big deposit
The bigger a deposit you have, the more attractive you will likely be to lenders. Lenders generally like to see at least a 20% deposit. While many lenders will approve home loans with as little as a 5% deposit, these are seen as riskier loans and you could have a harder time qualifying.
A small deposit will also cost you in the long run. If you have less than a 20% deposit, you'll have to pay for lenders mortgage insurance (LMI). This is an insurance policy that covers your lender in the event that you can't repay your home loan. It's charged on home loans with smaller deposits to help mitigate the risk your lender is taking. LMI can cost you tens of thousands of dollars, so it could be well worth taking the time to save a larger deposit.
Learn how to save a home loan deposit with our comprehensive guide to saving
5. Eliminate debt
The fewer liabilities you have when you apply for a home loan, the better your chances of success. A lender will look at any outstanding credit accounts you have and use them to assess your ability to repay a home loan.
You're well served to spend some time paying down your debt before applying for a home loan. It's important to note that a lender won't just look at the amount of debt you have outstanding. They'll look at the combined credit limit of all your open credit accounts. So if you have credit cards with a high limit and a low balance, consider reducing your limit before you apply.
6. Don't over-apply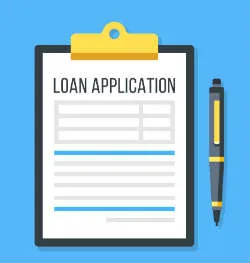 It can be tempting to cast a wide net by applying with a variety of lenders, but you should avoid doing this. Each time you apply for credit, an inquiry is made on your credit file. Too many inquiries can have a negative impact on your credit.
It's extremely wise to compare lenders and research to decide which home loan product suits you. But only apply once you've done your research and settled on a home loan.
7. Pay attention to detail
Mistakes on your home loan paperwork might not derail your home loan application entirely, but they could certainly make it a much lengthier process. Make sure you pay close attention and fill out the form completely and accurately.
You'll also need to pay close attention to the documents required by your lender. Provide the exact documents requested, not a substitute you think will be sufficient. Getting all your documents in order before you apply can get you to unconditional approval much faster and keep you from endless back and forth with your lender.
Home loan application timeline
Just how long does home loan approval take? From application to settlement, you're generally looking at 4 - 8 weeks. But you can have your loan unconditionally approved in around 10 days from your initial application.
How long does pre-approval take? (1 - 2 business days)
Pre-approval puts you on the front foot of the home loan process. While pre-approval isn't a formal agreement, it will give you a good idea of how much you're likely to be able to borrow. This will give you an edge in your property hunt.
Submitting a loan application
For your loan application to progress past pre-approval, you will need to provide documentation on your assets, income, expenses and liabilities. You will need to bring these documents with you to your consultation with a mortgage broker or lending specialist. The application cannot progress to the assessment stage if you don't have this information on hand.
Your mortgage broker will provide a list of all the things you need to supply before you come to the consultation and your lending specialist should provide you with the same information.
You should be able to provide the following information:
Copies of your recent payslips for the last 3 - 6 months and previous group certificates. If the borrower is self employed they will need to provide Business Activity Statements (BAS) for the past two years.
Any other information about any other areas of income - investors may have sources of rental income.
Information about assets. Details about things like shares, investments, term deposits, savings accounts, vehicles or any other major assets.
Details of all your expenses, including HECS Debt, school fees, phone bills, rent or any other expense.
For people who can't provide all of the information above and are looking to take out a low documentation loan, the process will take longer.
How long does conditional approval take? (3 - 5 business days)
Here the lender looks at your ability to borrow funds and service the debt. Borrowers will be either conditionally approved, pending a property valuation, or will be given full approval. This will take between 3 - 5 business days, depending on the volume of applications being handled by that particular lender at that time.
How long does a valuation take? (3 - 5 business days)
After conditional approval has been granted, the lender will order a valuation on the property to assess the value of the loan security.
Armstrong says this is where it can take some time. 'It's really the valuation that can hold up the process because the valuer has to go out and value the property and then send in the report - that can be a 48 hour turnaround - so you have to factor that in,' she says.
Lenders mortgage insurance (1 - 2 business days)
Depending on the size of the deposit, borrowers may be required to pay LMI. If the loan to value ratio is over 80%, then the application will be passed to a mortgage insurer, either handled in house or externally and is subject to further credit checks. This will take between one or two business days after the property valuation has been received.
How long does unconditional approval take? (5 - 10 business days)
The final step, this involves meeting with your loan specialist or broker to pick up the contract. From application to unconditional approval can take
Lender processing times
Processing times vary from one lender to another. Some can turn an application around within days, while others could take weeks. Commonwealth Bank states that straightforward home loan applications take from 4-7 business days, while online lender Tic:Toc says it can give full approval in under a day. It's worth checking with your lender when you apply so you can manage your expectations.
How should I apply?
Applying with a mortgage broker
The primary benefit of applying for a home loan through a broker is that you can leverage their industry knowledge and networks to find a suitable product. Typically, a broker has access to home loans from a large database of providers including banks, lending societies, credit unions, and non-bank or specialist lenders (this can be useful if you're a borrower with bad credit or if you're receiving Centrelink benefits).
Applying at a branch
A bank loan officer generally acts in a similar way to a mortgage broker, however they represent the lending institution and can match you with the best loan available from that institution. If you're an existing customer of the lender, and you have a good credit history, you can negotiate for a competitive deal on your home loan.
If you prefer to speak with someone face-to-face, then you may benefit from applying with the bank in person as you'll have a direct contact to help you through the application process. As there is no intermediary involved, such as a broker, the bank representative will be an expert with the lender's application process, lending policies and products, which may speed up the process.
Applying online
The advantage of the online realm is that it can be accessed at any time and from anywhere. You may be asked to upload any relevant documents in regards to your income, assets, expenses, and anything else related to your loan and send them to your broker rather than visit the broker yourself. This can save you significant time in travelling back and forth to see a broker.
Fast mortgage options
Some lenders offer fast application processes that promise to speed up the mortgage process. One of the more ambitious lenders in Australia offering fast applications is Tic:Toc, an online-only lender which uses a digital algorithm to process your application fast. There's no catch, exactly, but the fast process only works if you have all the required documents ready and you will need to connect to your online banking platform.
You can compare Tic:Toc's loans and learn more about their process here.
Compare and apply for more home loans right now
My application got rejected. Why?
There are a variety of reasons your home loan application could be rejected, but most of them come down to the seven following factors:
Your income is too low
Your debt is too high
Your deposit isn't large enough
The property isn't acceptable as security for a home loan
You have bad credit history
You have a short employment history
You've applied too many times
Fortunately, you can do something to avoid these rejections. Build a bigger deposit, wait to apply until you've been in your job a bit longer, seek help from a lender specialising in bad credit or pay down your existing debts before you apply. If you've been rejected by a lender, don't despair. But do get your finances in order before you try to apply again.
Image: Shutterstock
More guides on Finder