Rent.com.au CEO: "30% of our population rents. It's not an easy experience."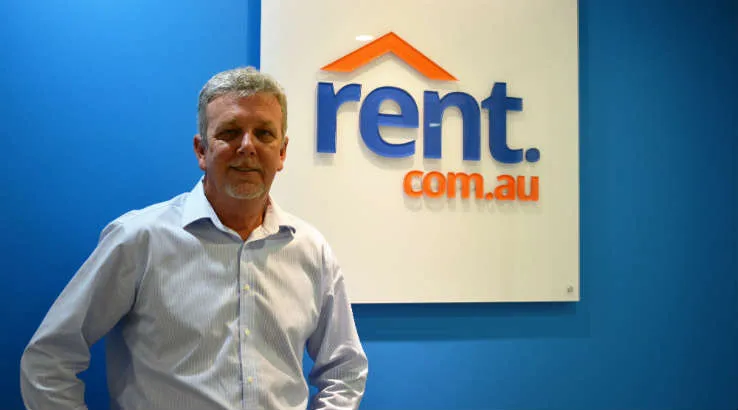 We chat with Rent.com.au CEO Greg Bader about the current state of the market, big mistakes landlords make and how renting is going to change.
Rent.com.au helps renters and landlords connect and uses technology to make the whole process easier. As the only property website focused solely on the rental market, they have a unique perspective on the industry.
I sat down with Rent.com.au's CEO Greg Bader for a candid, wide-ranging conversation about the rental market, the housing slump and the future of renting.
What are your thoughts on the current rental market?
"The whole renting market has changed completely. And that's a good thing, I think.
"Over half of our renters are under the age of 40. Every day the average renter gets younger and a little bit wealthier. Interstate migration, people moving for jobs, lifestyle – it's the norm. It's much cheaper and easier to move.
"30 years ago the thing to do was to lock yourself into a mortgage, buy a house where you could afford out in the sticks. Our current generation of people entering the workforce place a lot more value on their lifestyle and flexibility. And some of that is because they need to.
"But I think underlying this is almost a movement where people are putting value on their experiences, their friends, their lifestyle. We see 20% or so of our customers either own a property that they don't live in or saving up to buy a property they have no intention of living in. That's the rentvestor."
We've moved into a property downturn in most parts of the country. Are things getting better for renters?
"In the last 12 to 18 months we've seen pretty well all state governments put through changes to their tenancy acts," Bader says. "So we're starting to see some balancing in the relationship between an owner and a renter. We're finding renters have a lot more rights and are more aware of their rights."
But evidently renters still feel that there are issues with the current situation. Bader notes that 80% of renters his company recently surveyed feel governments aren't doing enough to address affordability.
"If we look at the current state of the market in Sydney and Melbourne, the prices have started to come off in the sales side of it. But that hasn't fully flowed through in the rental prices.
"Over January and February, we saw a massive amount of property on the market. So whilst the prices hadn't necessarily come off too much, there was certainly a lot more choice out there for renters. That's dried up a little bit now, but it'll start to balance out a little more now.
"Certainly I would expect rental prices to start coming down a little bit."
And what about property investors? What should they do in a tighter market?
"Being a landlord's a tough business. You've got to go into it for the right reasons. You've got to be really realistic. If you price your property incorrectly, it will just sit there."
Bader gives the example of his own daughter, who recently rented a property.
"The property they ended up getting had a tenant in it for nine years. The tenant asked the landlord to revise the price downward because the market had gone down. He refused. The property was vacant for six months before my daughter moved in. And when she moved in, the price was down 20%. [The landlord] could have saved himself all that grief just by simply listening to the tenant and coming to an agreement."
Beyond price, Bader recommends landlords look at the data in their suburb and what people are looking for so they can highlight that in their listing.
"So for landlords, if you're in an area with fantastic transport, then call that out. The flipside of that, if you've got a lot of parking, then that's something you should advertise as well."
Bader says landlords need to be more flexible.
"I would implore people to be a little bit flexible around things like the garden. If someone wants to plant a different bush, if someone wants to paint the wall, if someone wants to hang a photo on the wall. If a tenant is trying to customise and make that property into their home, then they're more inclined to look after it."
How do you see the rental market changing in the near future?
"These days, there is still a large percentage of people that rent for affordability reasons, but there's also a growing segment that rent for practical reasons. This is the generation that spawned Uber, Airbnb; these are the people that have expectations around consistency, ease of use, and that I think, is the next challenge in our industry. How do we make life much, much easier for renters?
"But I think the expectations of the new generations of renters coming through, their propensity to put up with bullsh*t, is lower. Younger renters are smart, they're young, they know technology. They expect technology to be deployed to make their lives easier."
And how do you see Rent.com.au's role in all this?
"Our technology will play a big role. At Rent.com.au, we are moving into the tenancy period. So, maintaining our relationship as people move in. There's a lot of opportunity there. We have our payments engine, for example. And we see the day where if your rent is $400 a week, well then why don't you pay me $500 a week and we will also service your utilities and save any shortfall for a rainy day.
"Renting as a service is where we see it going. And there's a lot of work we're doing in that space. The future is about simplicity, predictability, those sort of things."
Latest home loans headlines
Image: Supplied