Offset mortgage calculator
See the benefits of an offset account with an offset mortgage calculator
An offset mortgage calculator can help you determine what your loan payments will be when you take advantage of an offset account. The offset mortgage calculator uses the loan amount, property taxes and the interest rate of the loan to determine what your monthly payments on an offset mortgage would be.
An offset account is useful because it can allow you to reduce your interest payments on a part of your mortgage where there's a credit in your offset account. So, instead of paying interest on your full loan you'll only have to pay interest on a part of it. It's important to note there are two types of offset accounts – partial and full, or 100% offset accounts.
If your loan was $400,000 and you had $50,000 in an 100% offset account, you'd only pay interest on $350,000. With a partial offset account, each dollar in the offset account would decrease the interest due by a smaller amount. This calculator helps calculate the effect a 100% offset account has on a loan. These accounts not only help you save on interest, but encourage you to build up your savings in the offset account.
*Whilst every effort has been made to ensure the accuracy of this calculator, the results should only be used as an indication. They are neither a recommendation nor an eligibility test for any product and should not be construed as financial advice, investment advice or any other sort of advice.
Rates last updated April 4th, 2020
---
How to use the offset mortgage calculator
Using the offset mortgage calculator is quick and easy. All you have to do is collect the necessary information regarding your current home loan or the home loan you want to apply for and enter it into the proper fields on the offset mortgage calculator. The results will tell you what your monthly repayments will be, how much interest you can save and how much time you'll take off of your loan term.
If you'd like to compare these results with a normal home loan without an offset account, you can use a regular loan repayment calculator and calculate your repayments for that loan and compare it to the offset results. That will help you determine whether an offset mortgage is worth applying for or if your current financial situation will benefit better from a more basic mortgage.
To use the offset mortgage calculator, you'll need to enter in the following details:
Loan amount. The loan amount refers to the amount of money you have borrowed or plan to borrow.
Loan term. The loan term is the amount of time you have to repay the loan.
Interest rate. The interest rate is the annual percent at which you repay the loan, which can be fixed or variable.
Repayment frequency. The repayment frequency is the interval in which you make your repayments and is generally monthly, fortnightly or weekly.
Offset account information. The offset account balance is the amount you have in your offset account while the 'start after' date is the time that has elapsed on the loan before the offset account is used.
Case study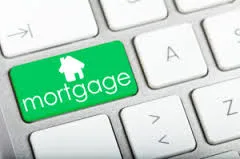 Lauren and her husband Wynn are looking to switch to a home loan with a full offset account in order to save some money on interest. While they understand that an offset account will help them save on interest payments, they are unsure if the savings will be worth the effort and expense of switching to a new home loan. In order to find out if it'll be worth it they use an offset mortgage calculator to find out what their readjusted payments will be after switching to an offset mortgage. After collecting their loan information they enter the details into the calculator and get their results.
Lauren and Wynn enter a loan amount of $400,000 with a loan term of 20 years and a 6% p.a. interest rate. They select monthly repayments from the calculator's dropdown menu. They then enter their offset account balance, which is $20,000 and a start date of one year after their loan starts. According to the offset mortgage calculator they will have a monthly repayment of $2,865.72 and save $18,216 on interest. They will also save one year and one month on their loan and have a revised term of 18 years and 11 months. Based on this information Lauren and Wynn can now make an informed decision to switch to an offset mortgage or to keep their current mortgage.
FAQs
When should I use an offset mortgage calculator?
An offset mortgage calculator can be used if and when you're shopping around for a home loan and are considering an offset mortgage. The calculator can help you determine how much an offset account will save you compared to a home loan without this feature. The calculator should be used in the early stages of your home loan shopping so you can see if an offset mortgage is worth it. You can also use this calculator if you are looking to switch your home loan from a traditional mortgage to one with an offset account option.
Will I need to provide personal information to use the calculator?
You don't need any personal information (name, date of birth, home address, tax identification number, etc.) when using an offset mortgage calculator. All you need is information related to your home loan. This includes the loan amount and term, the interest rate, your repayment frequency, the offset account balance, and your starts after date.
How accurate are the results?
As long as the information you input into the calculator is correct the answer will be accurate. If you're relying on estimations when using the calculator your result will also be an estimate. Keep in mind that because each borrower and loan is different, this calculator should only be used to get an estimate of the benefits of an offset account. For a more detailed idea of savings please consult a mortgage broker or financial advisor.
An offset mortgage calculator offers you a way to determine whether or not an offset mortgage is a suitable choice for you and your current financial situation. Simply enter in the required information regarding your home loan and get instant results.
If you're considering an offset mortgage, use an offset mortgage calculator to see if you this might be a viable option for you. If you'd like more professional advice regarding this matter you can compare mortgage brokers in your area and get in touch with one for help today.
Related Posts