How to connect to the NBN in 5 steps
Connecting to the NBN for the first time is easier than you think.
We're reader-supported and may be paid when you visit links to partner sites. We don't compare all products in the market, but we're working on it!
Connecting to the NBN for the first time is easier than you think, and there's not much needed from your end to get it set up. We'll walk you through 5 simple steps to get your new NBN connection up and running in no time.
What is the NBN?
The NBN is a project designed to bring faster Internet speeds across Australia using a mix of high-speed fibre optic cables and other technologies. 
For most Australians, the NBN will be your best, if not only, option if you need to switch. However, in select areas
private networks
are available that offer similar services to the NBN, so it's important to do your research and find what's right for you. 
The NBN's fibre optic cables are able to transmit data much faster than the old copper technology that ADSL connections use. With the NBN, you're pretty likely to end up with a faster service than you started with.
Step 1: Get notified about your cut-off date
Once the NBN is available in your suburb, you'll get written notice from NBN Co about when your current ADSL or cable Internet plan will be cut off. You might also receive an email or other notification from your current Internet provider about the impending upgrade.
Do you have to connect to NBN?
The short answer is, yes. Once notified of the NBN's arrival, you'll have 18 months to connect to an NBN plan. After 18 months, existing ADSL, landline and other copper services will be cut off. Fortunately, this is plenty of time for you to take a look around, consider your options and find a new plan that works for you.
Keep in mind that if you're in a fixed wireless or satellite NBN area, your landline services won't be cut since they aren't decommissioned in the process of the rollout.
Step 2: Understand your connection type
Not all NBN connections are created equal. Although the exact details of your connection type may seem like a lot of unnecessary technical information, they heavily impact the quality of your NBN broadband. It can even affect what speed tiers are available to you.
Popping your address into our NBN tracker will tell you what technology has been used at your property. Once you know your connection type, you can find out more about it below, where we'll give you a quick summary of how it works.
The connection type you get is determined solely by NBN Co. Certain properties with certain connections may be eligible to upgrade to a better connection under the Technology Choice Program, but this can cost thousands of dollars and isn't widely available.
Step 3: Compare plans and providers
Now that you know your connection technology, you're ready to size up plans and providers using our comparison table below. To make things easier, if you enter your address, the table will automatically filter plans available for your connection type.
Not sure what to look for when comparing plans? This is the step of the process where you have the most control over your NBN performance, so it pays to be informed. Here are some of the most important parts:
Speed
The NBN has speed tiers with different maximum speeds, but networks slow down when lots of people are online. Each provider will have a typical evening speed on its plans representing what you'll actually get during the busy hours of 7–11pm. This is a helpful comparison between plans of the same tier.
Data amount
While many plans offer unlimited data, you may be able to squeeze some value out of a smaller cap. If you aren't too heavy on streaming or downloads, consider a limited data plan to save. You can check out our data usage calculator to give you a rough estimate of your monthly home Internet usage.
Contract length
Locking into a long-term contract may give better value, but it can lead to heavy exit fees if you want to leave in future. Consider a month-to-month plan first, so that you can switch at any time.
Phone packs
Once you've passed your cut-off date, any existing landlines will be disabled. If your provider doesn't specify a home phone line or call pack, you will have to rely on a mobile phone for calls instead. Satellite and fixed wireless customers can keep their landline, since their copper network won't be removed.
Cost
When it comes to NBN plans, some providers simply charge more. Make sure the price you're paying is worth it, whether it's getting you more included extras or because you're more comfortable with a certain provider.
 
Once you've decided on the plan you're interested in, click the 'go to site' button and finish signing up to your new NBN plan.
Step 4: Prepare for installation
With your options compared and a new NBN plan purchased, you're through the hardest part of the process. There are only a few small details left to settle before your Internet is up and ready to go.
Once you've purchased your plan, your provider will let you know if it's necessary for a technician to visit your property and finalise the installation. If it isn't, or you don't need to be around for it, then skip ahead to the next step.
Move onto your last step
Otherwise, you'll have to make an installation appointment and stay home to let the technician access your property. These visits should be free and usually over in less than a few hours. Your connection should activate within 48–72 hours.
Technology
Technician installation required
Hardware involved
Fibre to the Premises (FTTP)
✅
Modem
Power supply unit
Connection box
Utility box
Fibre to the Node (FTTN)
❌
Modem
Utility box
Fibre to the Building (FTTB)
❌
Modem
Utility box
Hybrid Fibre-Coaxial (HFC)
✅
Modem
Connection box
Utility box
Fibre to the Curb (FTTC)
✅
Modem
Connection box
Utility box
Fixed Wireless
✅
Modem
Network termination device
Outdoor antenna
Sky Muster satellite
✅
Modem
Satellite dish
Power supply unit
If you're renting and moving into a new apartment that hasn't yet been connected to the NBN before, you might want to have a quick chat with your landlord about what's involved in the NBN apartment installation process.
Here's a quick breakdown of what hardware might be involved during the installation:
Modem. This plugs into your connection box and allows you to connect multiple devices to the Internet at once, either wired or through Wi-Fi.
Connection box (network termination device). This is responsible for converting signals from your home devices into digital signals that can be sent through the NBN's cables. A typical termination device will have two voice channels for telephone connections and four data channels for devices like your modem. See our picture of a network termination device below.
Utility box. The utility box serves as a transition point between NBN fibre optic cables and those running to your house. It's installed outside your premises.
Power supply unit. This is a back-up battery for your NBN equipment, allowing it to keep functioning even if you have a power failure. It won't stop your connection disappearing if there's an issue with the NBN itself though.
Outdoor antenna/satellite dish. Both the antenna and dish serve the same purpose: sending and receiving remote signals from a signal tower or satellite. They are not directly wired into the NBN's fixed lines.
Though rare, you may be required to pay a one-off $300 installation fee for new developments or "greenfield" areas. If your property has been very recently constructed, it might be excluded from the general NBN rollout and you'll have to foot part of the bill for getting it hooked up.
Step 5: Connect to the NBN
With your technical installation signed, sealed and delivered, you're nearly connected. The very last step is to hook up two last pieces of equipment: the network termination box (for HFC connections only) and your modem.
Network termination device
This is supplied by the NBN. While other connection types use a similar device, only those with HFC connections will need to plug it in. Plug it directly into your HFC pay TV outlet. If you want to use a pay TV connection at the same time, plug it into the supplied signal splitter, then connect that to the outlet.
Modem
You can either purchase this yourself independently or from your NBN provider. Follow the included instructions on connecting it to your network termination device or your phone outlet (for FTTN/FTTB connections only).
Once your modem is plugged in, you can turn it on, set up your Wi-Fi, plug in any devices you wish and you're good to go!
Frequently asked questions about connecting to NBN
How does the NBN get installed?
The NBN is installed by qualified technicians sent out by NBN Co. Some connection types, namely Fibre to the Node and Fibre to the Building, won't even require a technician to visit your property.
Do I have to pay for NBN installation?
No. The NBN is being installed at no cost to residents around Australia. The only exception is if you happen to be in a very recent new development or "greenfields" area, when you'll have to pay a one-time $300 fee.
How is NBN connected to the house?
For fixed-line connections, the NBN is connected to the house through an external utility box and a couple of pieces of hardware inside depending on the connection. For satellite and fixed wireless, the NBN is connected to the house via an external antenna or satellite dish.
 
If you're not sure whether you need special equipment installed or not, see Step 4 of our guide above to find out.
Does NBN use the phone line?
No, the NBN relies upon a new network of high-speed fibre optic cables rather than the old copper telephone network. Existing copper phone lines will be cut within 18 months of the NBN being installed in your area, unless you have a fixed wireless or satellite NBN connection.
What happens if you don't connect to NBN?
While the ADSL copper network is being forcibly shut down, there are alternatives for those who don't want the NBN or can't get a decent NBN connection.
Both
home wireless
and
mobile broadband
rely upon mobile networks, which are accessible in most parts of Australia. With
5G
being rolled out in select areas, mobile networks could be set to be even faster than a fixed-line connection in the future, making them an excellent alternative to the NBN.
---
Latest broadband news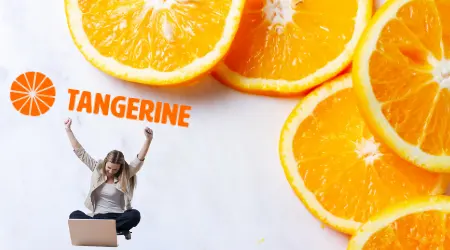 There's now a small (but growing) list of Internet providers advertising perfect typical evening speeds across its NBN 50 plan.
Read more…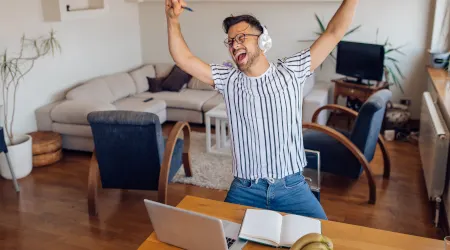 Snag yourself the cheapest NBN 50 plan with our Finder exclusive offer.
Read more…
Telstra slashes the prices of its NBN 250 and NBN 1000 plans by $50 per month for the first 6 months.
Read more…
Icons made by Freepik from www.flaticon.com
More guides on Finder
Get the best deal on your Internet plan