The ultimate guide on how to connect to the NBN
Once the NBN is available in your area you have 18 months to switch your services over.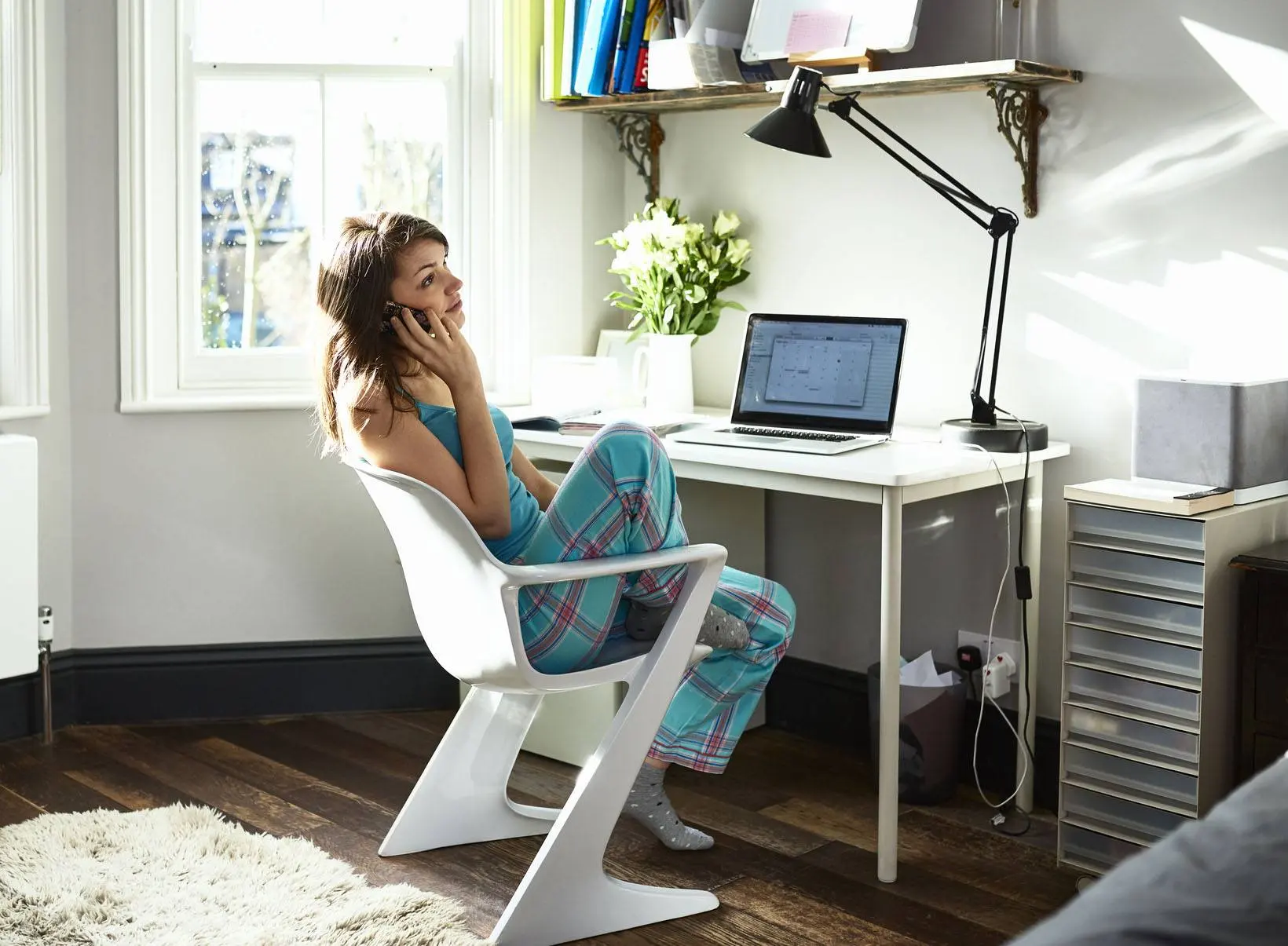 It was a big enough pain getting your Internet connection sorted the first time, and now with the National Broadband Network (NBN) on its way, you're faced with doing it all over again. Luckily, while it may seem like a mammoth task to connect to the new network, there's not actually that much you have to do.
In this guide, we break down connecting to the NBN into a few manageable steps to get your broadband swap completed with the fewest complications possible.
What is the NBN?
The NBN is a project designed to bring faster Internet speeds to all Australia using a mix of high-speed fibre optic cables and other technologies. The bad news is that no matter how happy you are with your trusty ADSL or cable connection, you'll be forced to switch to the NBN within 18 months of it being rolled out, since your old service will cease.
For most Australians, the NBN will be your best, if not only, option if you need to switch. However, in select areas private networks are available that offer similar services to the NBN, so it's important to do your research and find what's right for you.
With the NBN, you're pretty likely to end up with a faster service than you started with. Follow our five simple steps to connect to the NBN and make your transition smoother than polished copper.
How to connect to the NBN in 5 steps:
Step 1: Review the basics
Every journey has to start somewhere, and your first step should be figuring out what you've got to work with. If the NBN hasn't been installed where you live yet, don't worry! You'll get a note from NBN Co. or your provider when it's on its way.
Otherwise, you should start by determining which NBN connection type you have, since this will limit what connection speeds you have access to and what plans you can buy. You can use our NBN tracker to see which connection is available at your location. We have an in-depth guide on each connection type if you want to know more, but your connection will be one of the following:
Unfortunately, the NBN is a bit of a lottery: you're stuck with whatever connection you get. If you aren't pleased with what you've got, you can consider mobile broadband or home wireless broadband as alternatives to a slow or unreliable connection.
Step 2: Compare plans and providers
Now that you know your connection technology, you're almost ready to size up plans and providers using our comparison page. All that's left is to figure out how much data you think you'll need, and which of the NBN's four speed tiers you want, which you can skim in our quick summary table below.
| Speed tier | Maximum download/upload speed | What's it good for? | Connection types supported |
| --- | --- | --- | --- |
| NBN 12 | 12 Mbps/1 Mbps | Individuals. Light Internet use such as emails, social media and browsing. | All |
| NBN 25 | 25 Mbps/2 Mbps | Small households. Light Internet use and basic video streaming. | All |
| NBN 50 | 50 Mbps/20 Mbps | Four or more individuals. Medium to heavy use, like HD video streaming or lots of people online at once. | FTTN, HTC, FTTP, FTTB. |
| NBN 100 | 100 Mbps/40 Mbps | Four or more heavy users, or a small business. Lots of gaming, 4K video streaming, everyone using the Internet simultaneously. | Potentially FTTN, HTC, FTTB. Best chance at promised speeds on a FTTP connection. |
Have a speed or two in mind? Then you're ready to get comparing. Here's what matters most when it comes to choosing plans:
Typical evening speed. NBN speed tiers give maximum limits, but the reality is that networks slow down when tons of people are online. Each provider will have a typical evening speed on its plans representing what it can actually deliver during the heavily congested hours of 7 - 11pm. Use this as a better guide for speed than the tier alone.
Cost. Not all plans are equal, and some providers simply charge more. Make sure that extra $10 a month is worth it.
Data. Tons of plans give unlimited data these days, but you might be able to squeeze some value out of a smaller cap. If you aren't too heavy on the streaming or downloads, consider whether a limited plan would suit.
Step 3: Installation by technician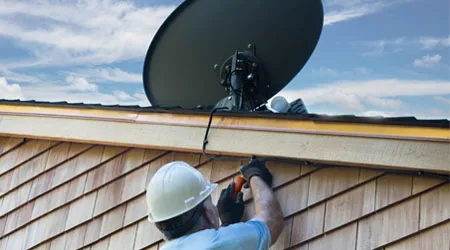 With your options compared and new NBN plan purchased, you're through the hardest part of the process. There are only a few small details left to settle before your Internet is up and ready to go.
Once you've purchased your plan, your provider will let you know if it's necessary for a technician to visit your property and finalise the installation. If not, or they don't need you to be around for it, great – skip ahead to the next step.
Otherwise, you'll have to make an installation appointment and stay home to let the technician access your property. Such visits should be free and usually over in less than a few hours. Your connection should activate within 48 - 72 hours.
In rare cases where you're part of an entirely new development the NBN hasn't been connected to, you may be charged a one-off $300 installation fee. If you aren't in a super new development or "greenfield" area, you don't have to worry about a thing.
Technology
Population covered
Technician installation required
Fibre to the Premises (FTTP)
~25%
Yes
Fibre to the Node (FTTN)
~29%
No
Fibre to the Building (FTTB)
~11%
No
Hybrid Fibre-Coaxial
(HFC)
~27%
Yes
Fixed Wireless
~5%
Yes
Sky Muster Satellite
~3%
Yes
Step 4: Installing your new equipment
Even though there's a bunch of different technologies carrying your signal in the outside world, there are really only two pieces of equipment you have to worry about on your end: your router and modem.
Modem. The modem will be supplied free with your NBN connection by NBN Co. and contain easy instructions on how to hook it up. This will connect your house to the external NBN infrastructure.
Router. Your router plugs into your modem and is responsible for allowing multiple other devices in your house to access the Internet. You can either buy the default router recommended by your provider at plan purchase, or shop around for your own.
With that sorted, there's just a couple of final questions to ask yourself before you're all set up.
Do you want a home phone line? Most providers will still offer you the option of a home phone line, but you'll have to actively sign up for it. Rather than a traditional copper line, you'll be provided with a Voice over IP service that converts voice signals into data and transmits them via the NBN. Your new phone service won't function when the Internet goes down or during a power outage.

If you want to keep your same home phone number, it's crucial that you don't cancel your old phone service until your number has been ported to your new provider, or you risk losing it permanently.

Do you have any devices which use the copper telephone line? If you have an alarm, payment terminal or other device which uses existing copper telephone wires to function, ask your provider the following questions:

Will my device work properly when connected to the NBN?
If yes, can you recommend a specific service that will work well with my device?
If no, can you recommend an alternative or upgrade that will work?
Will my device still work during a power outage?
Will there be any outages during the switch-over?
Summary checklist for a smooth transition to the NBN
Determine your connection type and desired speed tier.
Browse plans and providers, selecting one that suits your needs.
Inform your provider if you have any essential emergency or business devices, and find out how they'll function on the NBN.
Connect up your router and modem as per the included instructions.
Do it ahead of time. You have 18 months after the NBN is installed to get everything sorted, after which your old services will be permanently disconnected.
Step 5: Connected!
If all went well, you should now be the proud owner of a fancy new Internet connection. Great! Before you forget, you might want to run a couple of speed tests to make sure you're getting what you paid for. Test it during the morning to get a baseline reading, and compare it to a reading at night when congestion is at its highest.
If you aren't, or if your connection is unreliable or you're having other problems, you might want to check our guide to common connection problems and how to fix them. Otherwise, enjoy your new NBN broadband connection, and happy browsing.
Frequently asked questions
Do I need new equipment when I get the NBN?
You will often be able to keep the same equipment when connecting to the NBN, but it's important to check beforehand in order to be sure. It depends largely on the type of equipment, how old it is and what kind of connections it uses. Whether it will be compatible may also depend on the type of NBN plan and technology you are switching to. Generally, the equipment or device provider will be able to inform you what the options are and what to look for in order to make sure your new connection is compatible. A large advantage of upgrading to a modem and home phone from your Internet provider is the warranty and technical support that come with the devices.
Do I need a new modem to get the NBN?
If your modem is fairly recent you may not have to upgrade to receive the NBN. Call your Internet Service Provider (ISP) to ensure your modem will be compatible with the NBN. Another key factor to whether your modem will be compatible with your NBN connection is the type of NBN technology you are receiving at your premises. Refer to the table below for the required modem specifications. Internet providers will typically provide an NBN-ready modem free of charge when they sign up for a new plan.
| Type of NBN technology | Required modem specification |
| --- | --- |
| nbn™ FTTP / Wireless / HFC / Satellite | Ethernet WAN socket, either dedicated or shared port. |
| nbn™ FTTB / FTTN | VDSL2 enabled modem. |
Do I need a new home phone for the NBN?
Purchasing a new home phone device is not necessary to make calls on the NBN. To make calls on the NBN, all you need to do is plug your existing phone into the NBN box/Network Termination Unit (NTU) and apply for a
Voice over IP (VoIP)
-enabled plan. Rural customers who are relying on satellite or wireless services will be able to continue using their home phone on the existing copper wire network.
---
Related Posts
Lower your household bills