How tax can help your offset home loan
If you're a sole trader in business, working with an offset home loan can be the ticket to significant savings on interest. Here's how:
We're reader-supported and may be paid when you visit links to partner sites. We don't compare all products in the market, but we're working on it!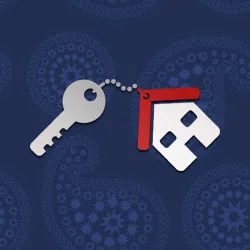 If you operate under an ABN, chances are you're required to complete a quarterly BAS (Business Activity Statement) for the ATO (Australian Tax Office). If you're registered for GST, you will also be holding tax charged on sales on behalf of the ATO until that BAS statement is due. When considering these two elements, think about your existing debts – such as a home loan – and you will find there are savings to be made. Where you store this money and how you control the estimated tax payment for each quarter (represented on your BAS statement) can equate to big benefits to those using an offset home loan.
Also Read: Try Our Awesome Savings on Tax Deductions Calculator
Also Read: How Sole Traders can benefit from the New Budget's $20,000 claim ceiling
Also Read: How You Could Pay $10,000 for a $20,000 Work Car
What is an offset home loan?
An offset account is similar to a transaction account which reduces the interest payable on your mortgage by 'offsetting' the amount held in your account. A reduction in interest charges can shorten your loan term which means you could be in a position to service your mortgage in full, much sooner.
To illustrate, a 100% offset account with $50 000 in it, on a mortgage of $300 000 would see interest only calculated on a balance of $250 000. On a home loan with 5.5% interest over a 30 year term, this could save you approximately $90 000 in interest, with 7 years chopped from your mortgage.
How does an offset home loan work?
The majority of lenders calculate interest on the outstanding balance you owe at the end of each day. The total interest charged for that month is then added together and illustrated on your statement.
Making repayments monthly means your balance is only reduced once per month. However, by committing to fortnightly or weekly repayments, you can reduce your outstanding balance throughout the month and effectively lower the amount of interest payable.
In fact, if you link an offset account to your mortgage and organise for your income to be deposited into the account, you can reduce your mortgage balance even more frequently. This is because interest on a loan is calculated daily, so each day you have funds in your offset account, even if you need to access them later, will help decrease the overall interest payable.
Estimate how much an offset account could save you with the calculator below:
How can I save on home loan interest when holding GST?
As a small business registered for GST, every time you send out an invoice you will charge an additional 10%. This is not your money, however; you are simply collecting it for the ATO and they will ask for it back (unfortunately). Depending on the scope of your business this can add up to thousands if not tens of thousands of dollars of money that you have in your pocket for up to months at a time.
If you have your offset account on your home loan, that money can bide its time sitting against your borrowed money. This the amount on which home loan interest is charged during the period in which you hold the money.
How to save on home loan interest by managing your BAS?
Every quarter, your BAS statement will arrive with an estimated tax bill for the previous three months and demand that you pay it before the due date. How does the ATO acquire this estimate? It's calculated from your last registered taxable income, and the ATO starts at that figure and then assumes your business will grow a small percentage. From this thinking, it derives a figure.
With this in mind, any big business purchases you may be planning – such as a new work ute – are best done prior to June 30; this way it will bring down your taxable income in the following year and as a result, the amount on your quarterly BAS statements. That extra money can sit on your home loan for a year longer than if you were to buy that ute on July 1.
The ATO will get all the money it is owed eventually regardless of what you do, but the longer you can have that owed money sitting on your offset home loan, the more you are saving each month on interest repayments on your property.
What are your best offset home loan options?
The following home loans offer competitive features, including an offset account, which could help you to effectively maximise your interest savings this financial year.
Rates last updated January 18th, 2021
More guides on Finder