Arab Bank of Australia home loans
Compare home loan rates from Arab Bank of Australia.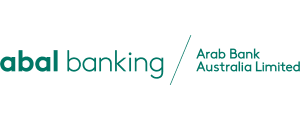 We're reader-supported and may be paid when you visit links to partner sites. We don't compare all products in the market, but we're working on it!
On this page you can find information about Arab Bank of Australia home loans. Skip ahead to the full table of products or read more about the lender.
Competitive Arab Bank of Australia rates for...
Compare Arab Bank of Australia home loans
Compare Arab Bank of Australia home loan products below and hit "load more" to see a fuller selection of loans. You can also find more information on each individual product by clicking "more info".
Arab Bank of Australia lender profile
The Arab Bank Australia is a subsidiary wholly owned by Arab Bank Plc, the Arab world's first private bank. It currently has 10 branches across Melbourne and Sydney and it offers financial services such as everyday banking, international trade and property.
The Arab Bank of Australia has been operating in Australia since 1986 and boasts the world's largest Arab banking branch network, with more than 500 branches across 30 countries.
In addition to mortgages, the Arab Bank of Australia offers transaction accounts, mobile banking, personal loans and foreign currency exchange.
How do I apply for a Arab Bank of Australia mortgage?
If you'd like to apply for a home loan from Arab Bank of Australia, please contact the lender directly.
Eligibility
Each Arab Bank of Australia product has specific eligibility criteria but some will apply to all products. For example:
Age. You must be over 18 years of age.
Residency. You should be a resident of Australia.
Employment. You should have a regular source of income.
Documents required
When you apply for a mortgage with Arab Bank of Australia you are required to provide certain information so make sure you have all your documents ready before you apply. The documents you will be expected to provide are:
Identification documents. You will need identification such as a driver's license, passport or birth certificate.
Proof of income documents. Recent payslips can establish your income.
Asset and liability documents. You need to provide documents showing your current assets (savings accounts, investments) and liabilities (your outstanding debt).
Detailed guide to home loan applications and paperwork
Looking for more mortgage options?
More guides on Finder