Home loans for temporary residents
What's the easiest path to home ownership for temporary residents in Australia?
We're committed to our readers and editorial independence. We don't compare all products in the market and may receive compensation when we refer you to our partners, but this does not influence our opinions or reviews. Learn more about Finder.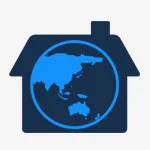 The lucrative investment and living opportunities found in Australia have made it a second home of choice for many expats, temporary residents and foreign nationals. The opportunity for temporary residents to buy a home using a home loan are available, but certain conditions and extra requirements will have to be met first.
Can temporary residents get home loans in Australia?
Temporary residents of Australia who have been issued a 457 visa are able to qualify for a home loan in Australia. You will need to provide proof that you have a steady source of income and in most cases will need to get special permission from the Foreign Investment Review Board (FIRB).
If those qualifications are met, you will be able to apply for and receive a home loan worth up to 80% of the value of the property. Unfortunately as a temporary resident, you will not be eligible for a First Home Owner's Grant (FHOG) unless you are purchasing the property jointly with your Australian citizen or permanent resident spouse.
One way to find out what loans may be available to you if you're a temporary resident is through a mortgage broker.
Find a mortgage broker to help you get a home loan
What home loans are available to temporary residents in Australia?
The home loan options being offered to temporary Australian residents are typical mortgage packages that would be available to Australian citizens or permanent residents. The main difference being the cap on the amount you are allowed to borrow and the down payment that is required. Depending on your job circumstances you may be able to qualify for up to 90% of the value of the property. The loan types on offer include:
Basic home loan. This features a lower variable interest rate and your choice of 30 year terms or 15 year interest-only payments.
Standard variable rate home loan. Features a competitive variable interest rate for your loan and the ability to request to redraw funds from your extra payments.
Fixed rate home loan. Allows you to choose terms of one to five years at an interest rate that will not change over the course of the loan.
You can lock in at a low advertised rate and have three months before it can rise. The wide array of options that are available to temporary residents of Australia allows for you to choose the terms that will work best for your budget.
Pros and cons of a temporary resident home loan
Pros
Same terms. You are offered the same terms and interest rates as Australian citizens and permanent residents. There are no penalties for your temporary resident status such as higher monthly payments on your loan.
All features are available. There are features available including offset accounts and the option to delay your mortgage payments under certain circumstances.
Cons
You must receive approval. You will need to obtain approval from the Australian Foreign Investment Review Board before qualifying for a temporary resident home loan
No first home owner grant. You can't access the FHOG unless your spouse or partner is an Australian citizen or permanent resident
Things to avoid when seeking a home loan as a temporary resident
When preparing to apply for a temporary resident home loan, gather as much information pertaining to your employment as possible. Providing proof that you have been employed with the same company for over two years could allow you to borrow up to 10% more.
In addition to preparing your employment history, have funds set aside for extra costs when you purchase the house. There is no waiving of stamp duty if you are a temporary resident.
Australia promotes growth by offering temporary residents easy options for home ownership. With that in mind know that the process for you should not be overly complicated by your status.
FAQ about getting a home loan as a temporary resident
Need a broker's help? Leave your details here
After entering your details a mortgage broker from Aussie will call you. They will discuss your situation and help you find a suitable loan.
A comparison of home loans from multiple lenders.

Expert guidance through the entire application process.

Free suburb and property reports.
---

The Adviser's number 1 placed mortgage broker 8 years running (2013-2020)
More guides on Finder