Getting a home loan as a business owner
Don't let your lack of documentation as a business owner keep you out of the property game—take advantage of low doc home loans for business owners.
We're reader-supported and may be paid when you visit links to partner sites. We don't compare all products in the market, but we're working on it!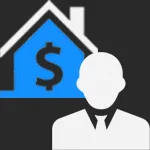 Regular home loans tend to require a full range of documentation for your application to be successful or even just to be considered by the financial lender. This documentation can include income evidence, tax returns, full employment details and contact details for your employer. Those who are self-employed are often unable to provide this documentation or proof of income and their home loan application suffers as a result.
Fortunately, low doc home loans are available and are specially designed for those who can't provide the full range of documentation required for a regular home loan. This is the solution for those who own their own business to successfully get a home loan.
---
Low doc home loan comparison
After entering your details a mortgage broker from Aussie will call you. They will discuss your situation and help you find a suitable loan.
A comparison of home loans from multiple lenders.

Expert guidance through the entire application process.

Free suburb and property reports.
---

The Adviser's number 1 placed mortgage broker 8 years running (2013-2020)
---
Low doc loans
Low doc loans are home loans that only need a low amount of documentation. Low doc loans are designed for those who are self-employed, own their own business, do freelance and contract work or are new Australians and can't provide the full range of documentation needed for a home loan application.
There are many different types of low doc loans available to ensure your home loan meets your needs. You may select to take out a fixed rate low doc loan, which is where the interest rate for your home loan is locked in for a period of time, providing you with security and avoiding any interest rate fluctuations. Alternatively, you may be interested in a variable rate low doc loan. With these loans, your interest rate is not locked in and it fluctuates with the interest rate announcements, providing you with flexibility. A line of credit is another low doc option available. This is where you can borrow money against the value of a secured property.
What documents do low doc loans require?
Although low doc loans require less documentation, there's still some information and documentation you need to provide to progress through the application process. Typically, you will need to provide your Australian Business Number (ABN) and/or Certificate of Incorporation, a Business Activity Statement (BAS), details of GST and in some cases, statements from your primary business or personal transaction account. The documentation and information you need to provide will differ depending on what financial lender you take your low doc loan out with.
In most cases, you can apply for your low doc loan online, over the phone or in person at your local branch. Prepare all the documentation you can before you apply for your low doc home loan.
Pros and cons of low doc loans
---
You don't have to show much evidence of income or savings. Showing evidence is often difficult for those who own their own business. Fortunately, with low doc home loans you are not required to.
Verify your income. With low doc loans, you are able to self-verify your income. You don't need to provide payslips or tax returns; all you need to do is sign a statement verifying that a specified amount is the income you earn.
Range of loans available. With low doc home loans, you can still access a range of loans including fixed rate loans, variable rate loans and lines of credit. There is also a wide range of lenders you can select from.
---
Fees. Typically, if you borrow more than 60% of the property's value, you will need to take out Lender's Mortgage Insurance (LMI). There are also some other fees you may be liable for.
Higher rates. Some low doc loans will come with higher interest rates, so be sure to add this to your comparison.
---
Things to consider
Taking out a low doc loan usually costs more than a regular home loan. They tend to have higher fees and higher rates, along with a lower Loan to Value Ratio (LVR). To find the best low doc loan, it's important that you compare each loan and the features they offer. Make sure you compare any associated fees, loan types, documentation needed in the application process, rates and any additional features of the loan such as flexibility in repayments and redraw facility.
Don't let your lack of documentation and proof of income get in the way of getting a home loan. Those who own their own business can get the money they need to enter into the property market with a low doc loan. Low doc loans are designed specially to meet the unique needs of business owners, so start comparing low doc loans today and find one that is right for you.
More guides on Finder