Fixed rate construction loans
Future proof your interest rate and enjoy a mortgage which allows you to build your own home.
We're reader-supported and may be paid when you visit links to partner sites. We don't compare all products in the market, but we're working on it!
Future proof your interest rate and enjoy a mortgage which allows you to build your own home.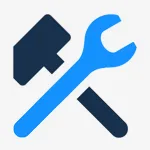 Not everyone who wants to own a home wants to buy an existing one; there are many people who like to build their homes from scratch. If you're among this group, you can use a construction loan to save on interest. This is because a construction loan allows you to 'draw down' funds as you need them, meaning you save by not paying interest on any amount not drawn down yet.
With a fixed construction home loan you don't have to worry about fluctuations in repayments during the course of the fixed rate period. Apart from constructing a new home, you can get a construction loan to carry out extensive renovations or to remodel your existing home. These are available in full documentation and low doc loan types.
How does a fixed construction home loan work?
With construction loans, lenders factor in the cost of the land as well as the money you'll have to spend in paying your builder. You can expect to receive the funds in separate payments spread over the course of the home's construction, and the lender pays these 'progress draws' only after the completion of certain stages by your builder. During these stages, lenders might require you to pay no more than the interest that the borrowed amount attracts, and you start to make principal and interest payments only after the construction is complete.
Opting for a fixed rate loan ensures that your repayments don't fluctuate during the given period, which can vary from one to five years, or even longer. At the end of this period the interest reverts to a standard variable rate. If you opt to build your home without employing the services of a licensed builder you'll have to look for owner-builder mortgages, and since most banks consider these high risk options, they're not easy to find. Owner-builder mortgages tend to limit how much you can borrow to around 60% of the total cost.
Compare fixed rate construction loans
The table below contains fixed and variable mortgages. To search for fixed rates only hit the advanced search button and select loan type = fixed.
How to compare fixed rate construction home loans
| | |
| --- | --- |
| Interest rate | The first aspect to consider when comparing home loans is the interest rate, because even a slight variation in percentage can have a significant effect on how much you repay in the long run. When comparing home loans, don't forget to find out the comparison rates, as these give you a better indication of the true cost of the loan. |
| Construction drawdown options | This refers to the stages in which a lender disburses funds for a typical construction loan. In Australia, this comprises of five stages; foundation and footing, frame and brickwork, lock up, second fix, and practical completion. A building contract mentions how much a builder requires you to pay at the completion of each stage, and your lender takes this into account at the very onset. As a result, if your builder expects a large chunk of money early on, finding a suitable lender can be quite a challenge. |
| Fees | Home loans attract fees, and so do fixed rate construction loans. These fees can come in the form of application fees, monthly account-keeping fees, valuation fees, discharge fees, and loan settlement fees. They tend to vary from one loan to the next, and so should be taken into account when comparing your options. |
| Features | All the features you can find in a conventional home loan, you can expect to find in a fixed rate construction loan. You can look forward to a redraw facility, although this might attract a fee or might come into effect only after the variable rate period begins. Many loans give you the option to make weekly, fortnightly, or monthly repayments. While some allow extra repayments, not all do. Some even come with offset transaction accounts that can help you save in the form of interest. |
---
Pros and cons of a fixed construction home loan
Interest is only paid on the amount drawn. With a typical construction loan, you have to pay interest only on the amount that you've drawn, and this, as mentioned, happens in stages. As a result, until funds for the second stage come through, you only pay interest on the money disbursed in the first stage. In addition, most lenders only require you to make interest-only repayments until the house is ready for you to move into.
Fixed payments during the fixed term. Repayments remain the same over the fixed rate term, and this can be one year, two years, three years, five years, and in some cases, as long as ten or fifteen years. Remember that the longer this duration, the higher the interest rate. This fixed rate does not depend on market conditions, and if market conditions cause interest rates to increase significantly, you stand to benefit because your repayments don't increase.
Assess before payment. If you hire a builder, you don't have to make payments until the completion of each stage, and you can also choose to withhold payments if you're not happy with the work.
Cons
No drop in interest rate. If market conditions lead to a drop in interest rates you stand to lose because the interest rate on your loan will not change until the end of the fixed rate period.
If you're an owner-builder, it may be more difficult to find a loan. If you're an owner builder looking to build their own home, it may be useful to consult a qualified mortgage broker to find a home loan, as these can be more difficult to source.
---
Frequently asked questions
How long do I get to complete construction?
Depending on the lender you choose to go with, this can vary between 12 to 24 months.
Do I have to start constructing immediately?
Not necessarily. Some construction loans give you more than enough time, or no set time, to commence construction after you buy the land.
Can I use such a loan for refinancing?
This, again, differs from lender to lender, and certain lenders allow refinancing of existing construction loans.
More guides on Finder