Kleenheat: Gas and electricity provider
Kleenheat offers natural gas to homes in Western Australia and LPG services across Western Australia and the Northern Territory.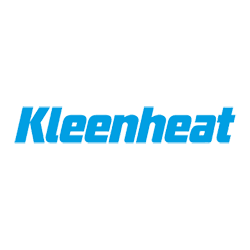 Is Kleenheat right for me?
What does Kleenheat offer? Natural gas in WA and LPG in WA and NT. It also offers electricity services to eligible businesses connected to the SWIS in WA.
Product highlights: Customers can earn flybuys points every time they pay their bill and new customers can get bonus rewards by switching to Kleenheat.
Watch out for: Natural gas is only available in WA and electricity is only available for select business customers in WA.
---
Kleenheat gas and electricity
As a part of Wesfarmers Chemicals, Energy and Fertilisers, Kleenheat began as a bottled gas or LPG (Liquefied Petroleum Gas) specialist offering a range of energy products for both wholesale and residential customers. In 2013, the company expanded to offer natural gas to customers in Western Australia between Geraldton and Busselton. LPG and portable gas bottle services are still available across Western Australia and the Northern Territory. It also offers electricity services to business customers connected to the South West Interconnected System (SWIS) in Western Australia.
Kleenheat services are available to customers in the following areas:
Natural gas. Residential and business customers in WA only.
LPG. Residential and business customers in WA and NT only.
Electricity. Business customers connected to the SWIS network in WA only.
| State | ⚡ Electricity | ♨️ Gas |
| --- | --- | --- |
| NSW | ❌ | ❌ |
| VIC | ❌ | ❌ |
| QLD | ❌ | ❌ |
| TAS | ❌ | ❌ |
| ACT | ❌ | ❌ |
| SA | ❌ | ❌ |
| NT | ❌ | ✅ |
| WA | ✅ | ✅ |
---
Can I get solar power?
No, Kleenheat doesn't provide any solar services.
Can I get GreenPower?
No, Kleenheat isn't GreenPower certified.
---
Rewards program
As a Kleenheat natural gas customer, you can earn flybuys points by paying your gas bill. You can earn one point for every dollar you spend on natural gas.
To earn flybuys points with Kleenheat, you need to set up a flybuys account and add your flybuys number to your online account. The points you earn will appear in your account within one month. You can track the number of points you earn through your online account.
New Kleanheat customers may also be eligible for additional bonus offers when switching to Kleenheat. When you sign up, make sure to enter the promotional code for the bonus you want. Welcome bonus offers include:
Flybuys points. These points will typically appear in your account within 90 days.
Account credit. The credit applies to natural gas accounts and will be shown on your first bill.
Gift cards. You can choose from gift cards with a range of partner retailers including Kmart, Target and Bunnings.
Kleenheat also has a partnership with RAC, allowing RAC members to earn discounts on both natural gas and LPG.
---
How can I pay my bills?
Customers using Kleenheat natural gas services can pay using the following methods:
---
Why consider Kleenheat?
Earn flybuys points. Natural gas customers can earn flybuys points every time they pay their Kleenheat bill.
Get bonus rewards. If you switch to Kleenheat, you might be eligible for a welcome bonus of additional flybuys points, account credit or a gift card. Keep in mind, current Kleenheat customers are not eligible for bonus offers.
Convenience. With Kleenheat, WA residents can get natural gas, LPG and Kwik-Gas all in the same place.
Discounts for paying on time. Eligible customers can earn discounts by paying their bill in full on or before the due date. This discount will appear as a credit on the next quarterly invoice.
---
Ready to save on your energy bill? Find out how to switch energy providers
Read more on this topic
Lower your household bills