Guide to Flybuys rewards program
How to earn Flybuys points as you shop and redeem them for discounts at the checkout, gift cards, Velocity Points and more.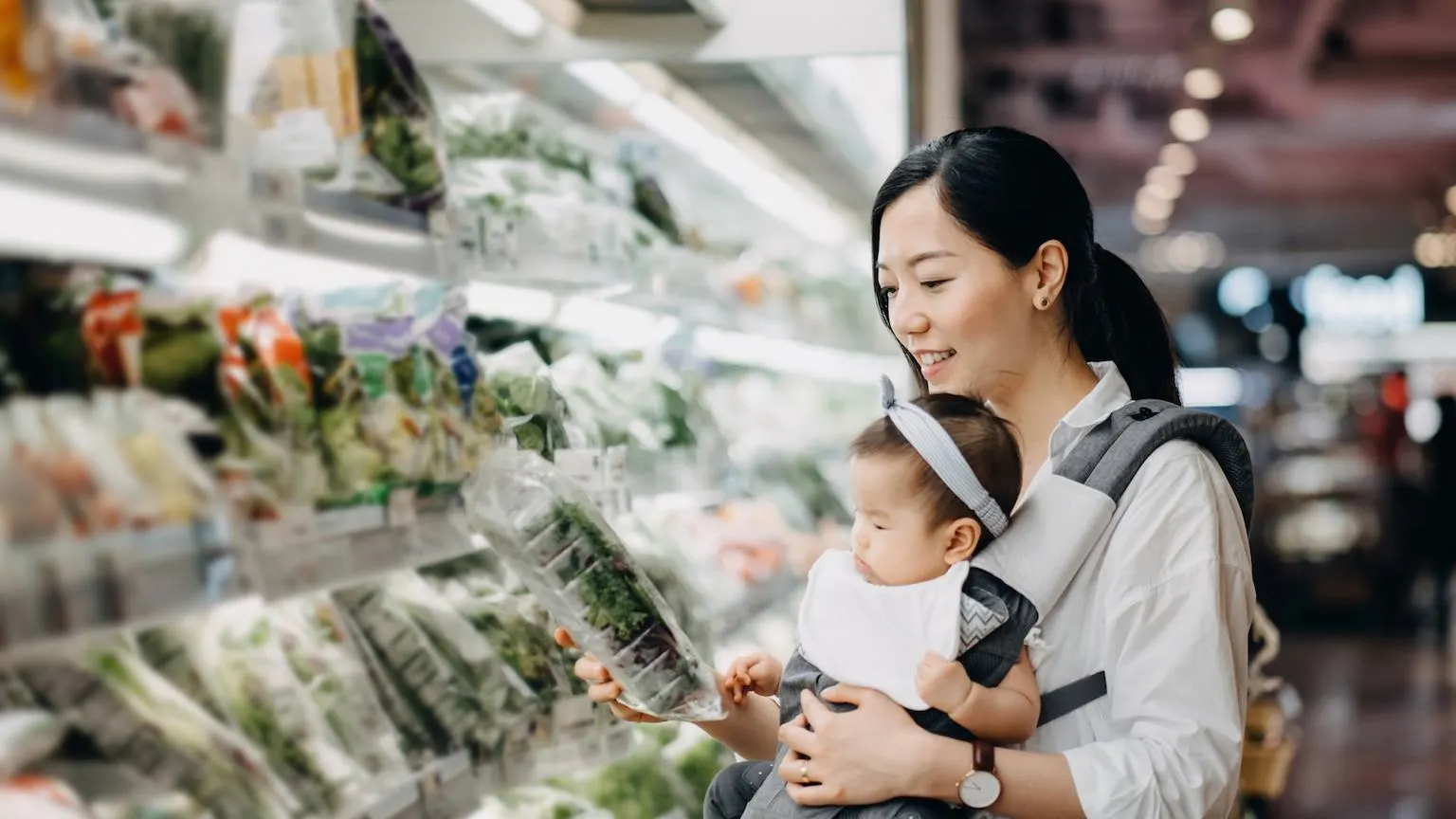 We're reader-supported and may be paid when you visit links to partner sites. We don't compare all products in the market, but we're working on it!
The Flybuys loyalty program rewards shoppers as they spend at Coles, Kmart, Target and other partnered retailers. You can also earn Flybuys points per $1 spent with a credit card. You can redeem your Flybuys points for rewards including money off your shop, gift cards and travel. Use this guide to learn how to earn points, redeem rewards and get the most out of one of Australia's favourite rewards programs.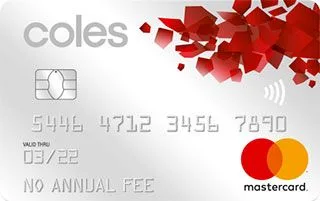 Coles No Annual Fee Mastercard
Receive a $100 off a Coles Supermarket shop

0% p.a. for 6 months on balance transfers
Eligibility criteria, terms and conditions, fees and charges apply
Coles Credit Card Offer
Reward your spending with Flybuys points and $100 off a Coles Supermarket shop. Plus, save with 0% interest on balance transfers for the first 6 months.
$100 off a Coles Supermarket shop when you spend at least $1,000 in the first 60 days
Ongoing $0 annual fee | 19.99% p.a. purchase rate
Earn Flybuys point per $1 spent on eligible purchases
0% on balance transfers for 6 months
Compatible with Apple Pay and Samsung Pay
How to join Flybuys
As long as you're over the age of 16, you can join for free online using the following steps:
Go to the Flybuys website at www.flybuys.com.au.
Click the "Join" button on the top right-hand side of the homepage.
Provide your personal details and other general information about yourself. You'll then get an email with a confirmation code.
Follow the prompts to confirm your membership and activate your card.
When you join online, you can print a temporary card to use in store until your card arrives in the mail.
Already at Coles?
You can join Flybuys at Coles or another participating store by getting a temporary, paper membership card. These are usually found near the checkout, so you can start scanning and earning points. If you join in a store, you'll still need to go to the Flybuys website and click "Join" to complete the signup process by entering your temporary card and membership details.
How to earn Flybuys points
Whether you're buying groceries, filling up at the petrol station or shopping online, here are some of the ways you can earn points:
Shopping with partnered brands and retailers
You'll earn points as you spend by scanning your loyalty card at the checkout in-store or entering your membership details when you're shopping online. Compare some of the partnered brands and how many points you'll earn per $1 in the table below.
| Retailer | Points earned | Where can you earn points |
| --- | --- | --- |
| Budget | 3 points per $1 | In store and online |
| Catch.com.au | 1 point per $1 | Online |
| Coles | 1 point per $1 | In store and online |
| Coles Express | 1 point per $2 | In store |
| Discovery Parks and Top Parks | 2 points per $1 | Online |
| First Choice Liquor | 1 point per $1 | In store and online (excluding via Uber Eats) |
| First Choice Liquor Market | 1 point per $1 | In store and online (excluding via Uber Eats) |
| Fitbit | 10 points per $1 | Online (via https://www.flybuys.com.au/fitbitstore) |
| Flybuys travel | 1 point per $1 | Online |
| Garmin | 10 points per $1 | Online (via https://www.popink.com.au/corporate_rewards/flybuys_garmin) |
| Kmart | 1 point per $1 | In store and online |
| Liquorland | 1 point per $1 | In store and online (excluding via Liquorland Warehouse and Uber Eats) |
| mycar | 1 point per $1 | In store |
| Target | 1 point per $1 | In store and online |
Use a rewards credit card
Coles and Citi have credit cards that let you collect Flybuys points. With a Coles credit card, you'll earn points for each $1 you spend on eligible purchases, with the following earn rates.
Coles credit cards also come with your Flybuys membership barcode and details on the back of the card, so you can scan it when you're shopping with Flybuys partners to earn points through your credit card and your Flybuys account. You can also earn Flybuys points with a Coles personal loan.
Coles credit card earn rates
If you have a Citi Rewards credit card, you can exchange your reward points for Flybuys points. The exchange rates depend on the actual card, so we've broken down how many Flybuys points you'll get below:
Citi Rewards transfer rates
Citi Premier (existing customers only) and Citi Prestige credit cards: 1 Citi reward Point = 1 Flybuys point.
Citi Rewards Card: 1.33 Citi reward Points = 1 Flybuys point.
Citi Classic and Citi Gold card: 2 Citi reward Points = 1 Flybuys point.
You can transfer a minimum of 2,000 Citi Rewards for Flybuys points.
Some of these credit cards also come with bonus points offers, which can also help boost your Flybuys points balance.
Compare credit cards that earn Flybuys points
Insurance and utilities
If you want to earn Flybuys points on your insurance, energy or phone or other bills, here are some of your options:
Company
Flybuys points earned
Coles insurance
1 extra point per $1 spent at Coles supermarkets
AGL

eBilling: 1 point per $1 spent on home energy bills
Paper bills: 1 point per $2 spent on home energy bills

Optus
Receive bonus Flybuys points with eligible plans listed on the Optus website
Kleenheat
1 point per $1
I forgot to swipe my Flybuys card. Can I earn points on previous purchases?
Yes. If you've shopped at Coles, just return to the same store within seven days of making a purchase and provide your receipt and Flybuys card. A customer service representative will add the points to your account. For other partners, call the Flybuys service centre on 13 1116 Monday to Friday 9am-7pm AEST. Limitations apply.
Redeeming Flybuys points
The Flybuys rewards program offers a wide range of ways to use your points, with redemptions starting from 2,000 points. Follow the steps below to redeem your points:
Log in to your account at flybuys.com.au using your membership number and 4-digit PIN.
Click on "Rewards" and browse the different options.
Select the reward that you want and follow the prompts to make your redemption.
Some rewards, such as Flybuys Travel redemptions can be redeemed with Points + Pay.
Shopping
Money off your shop. You can redeem 2,000 Flybuys points for $10 Flybuys Dollars which you can use to get money off your shop at Coles supermarkets, Coles Express, Kmart, Target, Liquorland, First Choice Liquor and mycar.
Gift cards. Use your points to buy gift cards for Coles, Target, Kmart, Spa.com.au, Gourmet Traveller Restaurant, Good Food Restaurant and BFC. At the time of writing, you can redeem a $50 gift card for 10,000 Flybuys points and a $100 gift card for 20,000 Flybuys points.
Velocity Frequent Flyer
The Flybuys and Velocity partnership allows you to transfer Flybuys points to the Velocity Frequent Flyer program, with 1,000 Flybuys equalling 500 Velocity Points. To transfer Flybuys to Velocity, you need to link your accounts via the Flybuys website. You can then do a one-off transfer for a minimum of 1,000 Flybuys points, or set up Auto Transfer so your points are automatically converted into Velocity Points.
You'll also 1 Velocity Status Credits for every $100 you spend at Coles, First Choice Liquor and Liquorland, which can help you achieve a higher membership level in the frequent flyer program. The number of Status Credits you can earn is capped at 10 per month.
Plus, Velocity regularly has bonus points promotions when cardholders transfer their Flybuys (and other partnered reward points) to their Velocity account. Check out this bonus points guide to see if there are any current promotions running.
Travel
You can use Flybuys points for a variety of travel rewards, including the following:
Flybuys Travel. Use your points to book flights, hotels and travel packages through Flybuys Travel. Rewards start at 2,000 points.
Experiences. Book tours, experiences and restaurant reservations with Adrenaline eVouchers and other travel e-vouchers.
Retail items
You can use your Flybuys points to shop and buy products across the following categories:
Fashion and accessories. This includes bags, wallets, haircare and grooming, sunglasses and eyewear as well as watches and jewellery.
Home and garden. Use your Flybuys to upgrade your home with appliances, BBQ and gardening tools, bed and bath items, dining and cookware.
Technology. Tech rewards include phones, computers, tablets, headphones and speakers with brands including Apple, Panasonic and Sony.
Travel and fun. Options include suitcases, travel bags and packing cubes.
Lifestyle. Treat yourself to beer, wine or spirits, books and magazines, camping and outdoor accessories and more.
To browse the full catalogue and see how many points you'll need to redeem your preferred rewards, visit the Flybuys website.
Do Flybuys points expire?
Flybuys points don't expire as long as you collect or redeem them at least once a year. If you don't earn or redeem any points on your account for a period of 12 consecutive months, then your points will automatically expire and your membership may be terminated. You can see your Flybuys points balance and manage your account via the Flybuys website or by calling the customer service team on 13 11 16.
Frequently asked questions
Pictures: Getty and Flybuys
More guides on Finder
Supercharge your frequent flyer points with Points Finder