Does gambling affect your mortgage application?
Yes, your gambling habits can affect your ability to qualify for a home loan.
We're reader-supported and may be paid when you visit links to partner sites. We don't compare all products in the market, but we're working on it!
When you apply for a mortgage your lender will look pretty closely at your spending habits. And in recent years lenders have become much stricter about borrowers' spending.
But the impact of gambling on a mortgage application varies depending on your circumstances and how much you gamble. An occasional bet probably won't hurt, but large bets or regular examples of gambling that show up in your financial records could hurt your application.
Let's take a closer look at how gambling can affect your borrowing power.
When will gambling affect your home loan application?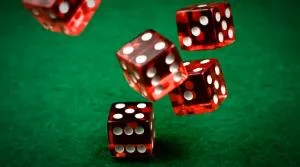 There are several circumstances where gambling can present a large problem for home loan applicants. Gambling addiction is a serious personal problem that can also lead to financial issues.
Missing repayments. Gambling debts could cause you to miss credit card repayments, incur cash advances on your credit card or even apply for a short term loan to fund your habit.
Lower savings. A regular gambling habit will most likely mean you have less of a savings balance for a deposit, which in turn can have a negative impact on your application.
Debt. Accruing a large amount of personal debt will also cast doubt in a lender's mind about your ability to service a loan. In short, if your gambling causes problems with your finances, it could definitely cause a problem with your mortgage application.
Ongoing expenses. If the money you spend on gambling represents a significant portion of your ongoing expenses, the lender or mortgage insurance underwriter may be concerned that there is a higher chance of you getting into financial difficulties and being unable to keep up with repayments. In some cases, this could mean that your home loan application is declined.
All of these factors can lead to your mortgage application getting rejected.
Tips to increase your chances of home loan approval
There are many things you can do boost your chances of success when applying for a home loan, even as a serious gambler.
Stop gambling. It's obvious advice but still important. Quitting will remove any chance of gambling affecting your application, it will also ensure that you can save more money to pay off your loan.
Open a separate account. If you're worried about gambling transactions showing up on your bank statement, make sure that your gambling transactions are funded from a transaction account that is separate to your savings account.
Get a clear savings history. Many lenders only require bank statements from the past three to six months when you apply for a loan, so if you stop gambling long enough to develop a "clean" transaction history you can improve your chances of approval.
Pay off debt. Your debt-to-income ratio is an important factor lenders look at when assessing your home loan application. By paying off your debt and building a documented history of disciplined savings, you can greatly increase the chances of your application being approved.
Fix your credit history. An imperfect credit history can have a hugely detrimental effect on your borrowing power, so check to see whether you can fix any mistakes or black marks on your credit file.
Check your credit score for free right now

Talk to a mortgage broker
Mortgage brokers can help you find a home loan that matches all your requirements. Be upfront and honest with your broker about your gambling and your concerns that it could affect your application. Your broker will help you find a lender and make sure your application is the best it can be.
Mortgage and gambling help
If you do like a punt every now and then, make sure you take the necessary steps to prevent your gambling from affecting your mortgage application. And if gambling is a problem for you, take action today and get the help you need to quit.
Gambling help
More mortgage guides
Compare loan rates or speak to a broker
After entering your details a mortgage broker from Aussie will call you. They will discuss your situation and help you find a suitable loan.
A comparison of home loans from multiple lenders.

Expert guidance through the entire application process.

Free suburb and property reports.
---

The Adviser's number 1 placed mortgage broker 8 years running (2013-2020)
More guides on Finder