How to get a home loan on maternity leave
Find out what mortgage options are available to you while you're on paid maternity leave.
If you've decided to start a family and you'd like to move into a larger place, the last thing you need to worry about is whether or not a lender will approve your home loan application while on maternity leave. From the lender's perspective, approving a maternity leave home loan represents a large risk, as you will be receiving minimal income for a period of time and there is a chance that you may not return to the workforce.
The good news is that some lenders will approve a home loan or a mortgage increase even though you're not receiving a permanent income. However, you'll need to undergo an income, assets and liability assessment with the lender to demonstrate that you are capable of servicing the loan. Evidently, Australian lenders are more likely to approve your application if you're on paid maternity leave as opposed to unpaid leave.
How much can I borrow?
The amount you can borrow for a new mortgage while you're on maternity leave will depend on certain factors such as your credit history, assets and liabilities. However, some Australian lenders will allow you to borrow up to 80% of the property value if you satisfy their criteria. As a rule of thumb, you should try to borrow no more than 80% of the property value to avoid paying lenders mortgage insurance (LMI).
If you're on unpaid leave, you'll need to show that you have enough liquid assets to service the loan in the form of savings, equity or even your partner's income.
What documentation do I need to provide?
Most Australian lenders will need to see evidence of your employment and income, so you may need to supply:
Recent payslips (3 months before you took maternity leave)
A letter from your employer outlining the terms of your maternity leave including your return date, future employment terms (part time or full time, for example) and your salary upon return. It may be a good idea to also include a reference from your employer.
An estimate of childcare and other related costs and evidence that this has been factored into your expenses
What will the bank consider when reviewing my application?
Lenders will typically take into account whether or not you are on paid or unpaid maternity leave as well as your ability to service the mortgage repayments using:
Assets such as genuine savings or shares
Equity that you have in existing property
Government benefits (if applicable)
Monetary gifts (if applicable)
Does it matter how long I am on maternity leave for?
The maximum period of leave that lenders will consider for a mortgage application is 12 months, and they will view shorter periods more favourably as this will demonstrate a stronger intention to return to work.
Can I apply for a home loan while pregnant?
You should always act in good faith and let your mortgage broker know that you're pregnant, as this is a significant lifestyle change that will alter your ability to repay the mortgage. It's in your best interests to be honest with your broker, lender and other trusted professionals, such as a financial planner or accountant, as you will need to plan your finances in the most accurate way possible to avoid defaulting on the loan in the future-- or worse, encountering mortgage stress.
Can I apply for a repayment holiday?
Some lenders include a repayment holiday feature in certain mortgage products, which allows you to take a break from your repayment responsibilities when you leave the workforce. Generally, you need to have your home loan for at least 12 months before you can apply for a repayment pause. Enquire with your lender directly to see whether this feature is available.
Considerations
Most lenders don't consider maternity leave payments as permanent and ongoing income. As a result, you need to be prepared as there will be some lenders that will not approve your application. Your best course of action is to speak with a mortgage broker as they can leverage their network of lenders to find one that's more willing to review your application.
You can improve your chance of being approved for a new mortgage while on maternity leave by demonstrating the strength of your financial position and showing evidence of savings, equity and government benefits where required. It will also help if you can confirm that you have a definite date of return to the workforce.
Compare more brokers in the table below
Need a home loan? Start comparing
Image: Shutterstock
Related Posts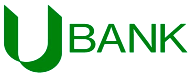 Take advantage of a low-fee mortgage with a special interest rate of just 2.59% p.a. and a 2.59% p.a. comparison rate.

A competitive interest rate home loan with interest only options. Interest rate 2.79% p.a.
comp rate of 2.81% p.a.

Get a low variable interest rate and pay 0 application or ongoing fees with this convenient online lender.