Life Insurance for Farmers
Protect your livelihood with life insurance for farmers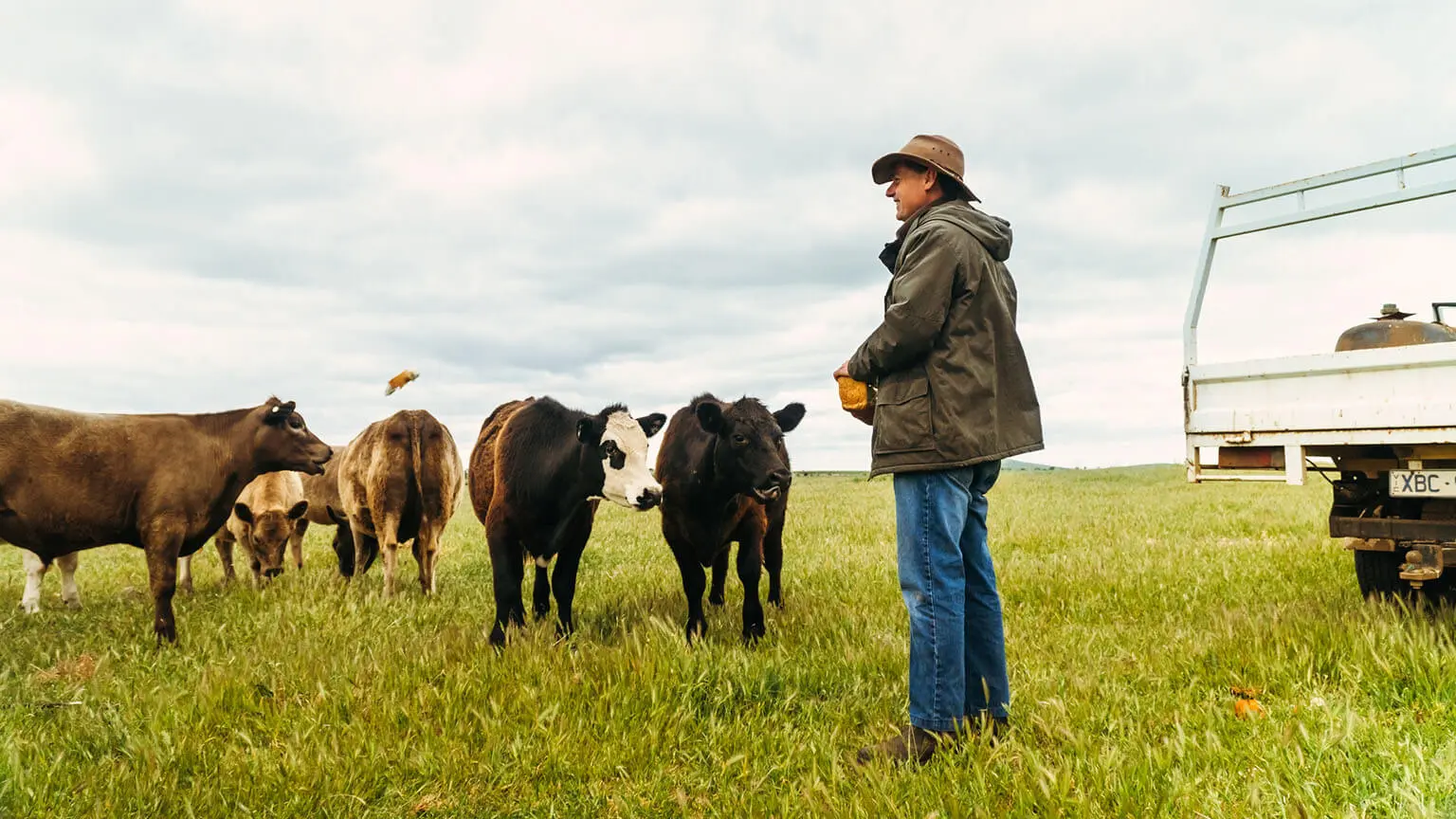 We're reader-supported and may be paid when you visit links to partner sites. We don't compare all products in the market, but we're working on it!
As a farmer, there's a lot of responsibility on your shoulders. Life insurance is designed to help ease that burden. It ensures that you and your family don't lose everything that you've worked for if you pass away or something stops you from working permanently.
How does life insurance work?
Life insurance provides financial protection if something life-changing happens to you, like a serious illness, disablement or death. You purchase a policy from a life insurance provider and pay regular premiums for it (either weekly, monthly or annually). In return, they agree to pay a substantial sum of money to your beneficiaries (the people you list on your policy) if you are seriously injured, become ill or die. With most life insurance policies, you will usually receive your payout in the form of a lump-sum payment.
Can farmers get life insurance?
Yes. Farmers can choose from a range of life insurance options, including:
How are farmers categorised when buying life insurance?
Insurers classify different types of agricultural workers based on the kind of work they do. This means that there are different classifications for different farmers. Here are some common ways insurers might categorise you:
| Job type | Classification |
| --- | --- |
| Farm labourer/employee | High risk. Farmworkers will typically have to pay a higher premium to get life insurance. |
| Farm manager | This depends on the individual considerations of your role, your duties and where you live. |
| Farm owner | Medium to high risk. You will likely have a premium loading applied to your policy. However, harvesting contractors are often uninsurable. |
Key benefits of life insurance for a farmer
Some of the benefits of getting life insurance if you are a farmer include:
Enough cover to pay off debts and more. There are comprehensive life insurance policies, like ones from NobleOak, that provide up to $15,000,000 of cover to be paid out to your beneficiaries or your estate when you die. This ensures that you leave behind enough to pay off any debts that you may still have and to allow your family to comfortably get by.
You won't need to sell your farm. There's often a significant emotional attachment to the farm that you work and live on. Maybe it's been in the family for generations or you would like it to be. Life insurance can reduce or eliminate farm debts so that you and your family don't need to worry about selling your farm if something serious happens.
Spouse cover. If you become unable to work or you die, it's likely that someone else will need to be hired to help your spouse to continue to run the farm. Life insurance can ensure that you have enough money to pay someone to help your partner do essential chores and duties around the farm.
Terminal illness benefit. If you're diagnosed with a terminal illness and given less than 12 months to live, some life insurance policies will advance your life insurance cover, paying you a substantial benefit before you pass away.
Funeral benefit. Some insurers will also pay a funeral advance benefit when you pass away, so that your family can cover all of the associated expenses.
Criteria to be aware of
To ensure you know exactly what you're paying for, be aware of the following criteria:
Compare life insurance options
Picture: GettyImages
More guides on Finder