What to do in an NBN outage
Internet down in your area? We explain what causes NBN outages and walk you through 3 steps to get your Internet back up and running.
We're committed to our readers and editorial independence. We don't compare all products in the market and may receive compensation when we refer you to our partners, but this does not influence our opinions or reviews. Learn more about Finder .
There's nothing worse than having your network connection crash and burn while you're in the middle of an important piece of work or Netflix episode. This guide will walk you through some steps you can take to fix the situation and what you can do to prevent having the same problem in the future.
Step 1: Is there actually an NBN outage?
Sometimes when your NBN disconnects, it's not a problem with anything on your end but an issue with the network itself.
Check the network status
First off, you want to make sure there's actually an NBN outage in your area and not just an issue with your individual connection. The two main ways to check the network status are via an independent service that keeps track of many providers or your own provider's tools.
Third-party websites such as Downdetector collect network status reports from Twitter plus user-submitted reports. These systems analyse the reports in real time to detect outages quickly, comparing them against a baseline to make sure they're affecting a large number of people.
Some Internet providers have performance-monitoring apps, such as Telstra or Aussie Broadband. Not only can they tell you the network's current status, they can also flag upcoming maintenance outages or put you in direct contact with technical support. Many also maintain social media accounts with real-time network updates.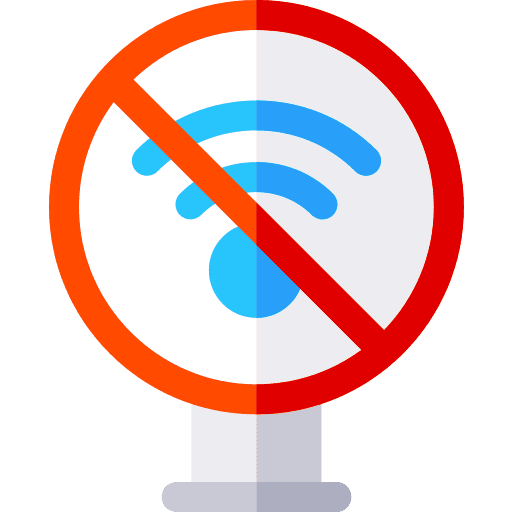 If the network is down…
Sadly, there's not much you can do about it. Your best bet is to use an alternative source of broadband (e.g. your mobile phone or mobile broadband) or do something that doesn't require an Internet connection so you aren't just waiting around for the network to come back.It's hard to say how long the network will be down, because this depends on the problem. It could take anywhere from half an hour to a full day or more for the issue to be resolved. Often, your provider will give an estimate of how long the outage should last.
Here's how to connect to the Internet during an NBN outage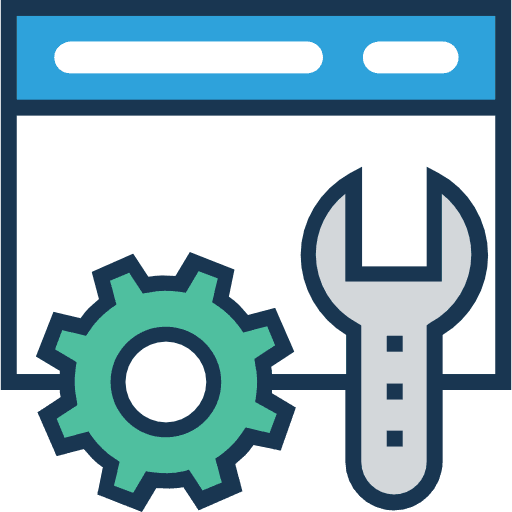 If the network is up…
That means it isn't an NBN outage causing your lack of Internet connection. It's likely that the issue is somewhere on you or your provider's end. Move on to the next steps where we'll guide you through how to try and fix the problem.
Need help finding the network status of your provider? Click here
Step 2: Restart your modem
While "turn it off and on again" may be the most common tech advice you'll receive, it can often help. Your modem is in charge of maintaining the connection between you and your Internet provider, so rebooting it can clear errors or problems that are stopping it from doing its job.
How do I reboot my modem?
Turn off the power switch on your modem or unplug it
Leave it off for at least 30 seconds
Restore the power and turn your modem back on
Leave it for two minutes or more so it can reconfigure itself
If the problem isn't fixed, move on to our last step.
Step 3: Call your provider for tech support
If you're onto our final step, you most likely don't have an easily solved issue with your NBN, so it's time to call in the big guns for technical support.
Contact your provider's technical support online or over the phone. Hopefully it will be able to help you with your problem.
How else can I connect to the Internet during an NBN outage?
While Internet outages are frustrating, there are ways you can stay connected.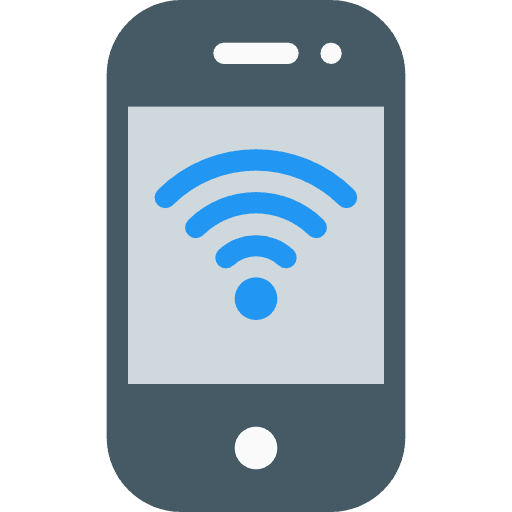 Mobile hotspot
Using your mobile phone as a hotspot is the fastest way to get back online, but be careful of using up all your mobile data. You don't want to pay excess usage charges on top of your Internet bills.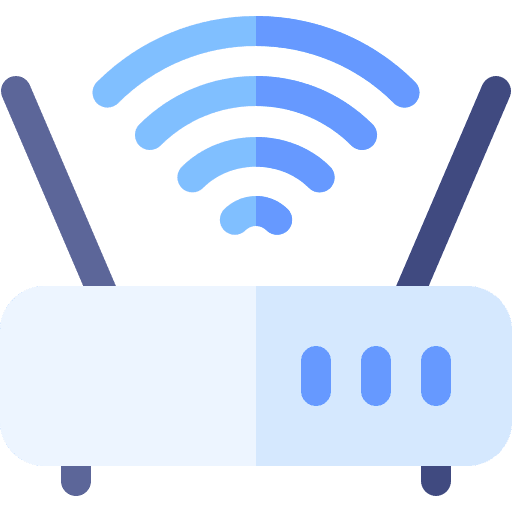 4G back-up modem
Some providers sell modems with their service that can switch to a 4G mobile backup when the NBN goes down. Some switch over automatically, while others may require you to contact your provider in the event of an outage. See which plans come with a 4G back-up modem below.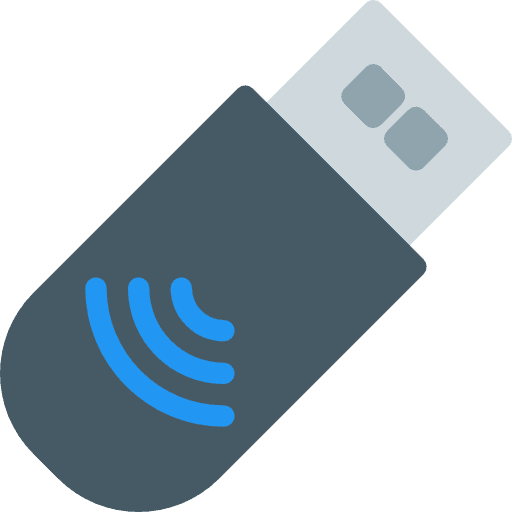 Mobile broadband
Investing in your own extra mobile broadband plan can serve as an excellent source of back-up data in the event of an outage. However, they will attract their own fees and charges to set up and keep going. There are prepaid mobile broadband plans you can purchase with longer expiry periods (like 365 days) so you could pay upfront for an allotment of data, and keep it on hand as a back-up during the year.
If you're interested in signing up to a plan with unlimited 4G mobile backup, check out the table below of relevant plans from Telstra, Optus and Vodafone.
A special mention goes out to
Tangerine Telecom
. Its plans also come with an option of 4G backup, but require an extra monthly charge and a more expensive modem than it sells by default.

Tangerine NBN Standard
Tangerine NBN offers unlimited data & 21Mbps typical evening speed for $49.90/month.
What about changing DNS servers?
In rare cases, your broken connection could be the result of your provider's DNS servers breaking. If you're comfortable with tech, you could switch your network's DNS servers over to open source ones.
How do I know if my NBN is working?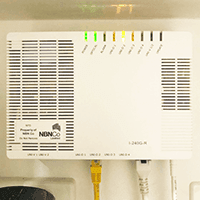 Your NBN box is a gateway between your house and the wider network outside. It's separate from your modem, which is responsible for communicating with your provider.
The fastest way to tell if your NBN box is working is by looking at the lights on the front. A properly connected NBN box will have the top three lights on with a solid colour and the last light either solidly on or blinking. If these lights are instead off or blinking, your NBN may not be working.
What do the lights on my NBN box mean?
There are four lights on your NBN box. From top to bottom they are the:
Power light. This shows if the device has power or not. Solid blue means there's power.
Connection light. This shows whether your device (modem) is connected to NBN network equipment outside your home. This light does not show whether you've got an Internet connection (that's the one below!) Solid blue means you have a good connection, blinking means it's starting up and a solid red means there may be a problem with the box. Off means no connection between your modem and NBN equipment at all.
DSL light. This light shows if your device has an Internet connection or not. If it's solid blue, you're synchronised, but if it's off then you may need to contact your provider.
Local area network (LAN) light. This light will only go on when you have a device connected by an ethernet cable. A solid or blinking light indicates data is flowing through that connection.
The two lights that might cause some confusion are the connection and DSL lights. The connection light refers to whether there is a connection between your modem and the NBN equipment, whereas the DSL light is about your actual Internet connection.
It's also important to note that the top 3 lights require the light above them to be on in order to function, e.g. the DSL light can't be on unless the connection light is on.
Why has my NBN stopped working?
There are plenty of reasons that your NBN may stop working. NBN outages may be uncommon, but your first stop should always be checking the network status via your provider or a third-party site.
Here are the main reasons:
Network congestion.
Heavy loads upon a network can cause it to falter or fail. Too many people online at once can overload the network and cause serious problems for some or all users.
Natural events.
Rain might breach underground cables or wind could bring a signal pole or tree crashing down. This kind of damage will need to be repaired by professional maintenance teams.
Poor installation.
This is something you're in control of fixing. If something wasn't set up correctly or the wrong cable was plugged into a socket, your connection could be unreliable or simply not work at all.
Power outage.
The NBN equipment in your home requires power to function. During a blackout, your Internet will stop working. We go into more detail about the difference between power and NBN outages below
Old tech.
Out-of-date hardware can be incompatible with newer networks. If you've had your hardware for quite a while, it might simply be time to upgrade and grab a new model.
What's the difference between an NBN outage and a power outage?
Although a power outage will make your NBN stop working too, they're not the same thing. Restoring power to your NBN box won't bring your network back online if there's a network outage at the same time.
Customers with a Fibre to the Premises connection will have a back-up battery that activates during a power failure. If the red light is flashing on your back-up battery, it should be recycled and replaced.
Additional support
The table below has some helpful links for the biggest providers if you need to find out your network status or what's happening with your network.
While official updates will be posted on the provider's network status page, you can sometimes get more details or minute-by-minute refreshes on their social media accounts. Social media accounts may also have other users posting problems that they're experiencing.
Compensation
There's a chance that you could be entitled to compensation if your NBN outages last long enough or are frequent enough. According to the Australian Communications Consumer Action Network (ACCAN), you might apply for compensation if you can prove the outage caused you to lose money or be severely disadvantaged.
For example, if a customer with an Internet service experiences a week-long outage, they might be entitled to a couple of forms of compensation. This could include not only a week's worth of network fee reimbursement but also a fee for a loss incurred. The customer may even be entitled to a replacement service at the expense of the telecommunications company.
FAQs about NBN outages
Why is my home Wi-Fi not working?
There are many reasons your Wi-Fi might not be working. You could be too far from your modem or there are too many walls or blockages between you. Consider moving your device closer to the modem or changing to a wired connection with an ethernet cable.
For more Wi-Fi fixes, see our guide to fixing slow NBN.
Why do I have Wi-Fi but no Internet?
If your Wi-Fi is working, you have a working connection to your modem. However, if the Internet isn't functioning, then the problem lies with your modem, your provider or the network itself. Follow the fixes listed in this guide above to see if they help..
What do you do if your Internet is not working?
If the Internet isn't working because of a network outage, you just have to wait until it's fixed. In the meantime, you could
use your phone as a mobile hotspot
, but don't go overboard and get a whole heap of excess data charges if you do..
Icons made by Pixel perfect from www.flaticon.com
Related Posts
Lower your household bills