NBN outage? Here's what to do when your Internet's down
An Internet outage can be frustrating, but we've got three tips for you to get it back up and running.
There's nothing worse than having your network connection crash and burn while you're in the middle of an important piece of work or Netflix episode. This guide will walk you through some steps you can take to remedy the situation, and what you can do to prevent having the same problem in the future.
Step #1: Check if there's a network outage
Sometimes when your NBN disconnects, it's not a problem with anything on your end but an issue with the network itself. You can find out whether the network is down by checking the network status on your provider's page or social media accounts or by visiting a site like Down Detector where users will report any issues they're having.
We've listed the relevant pages for the biggest providers below:
Obviously, if your NBN connection isn't working, you'll have to use something like your phone and disconnect from Wi-Fi to use your mobile data. If the NBN's down and there's an outage, you're out of luck until it comes back online. You can't fix it from your end.
If NBN outages become a constant or recurring problem for you, you could consider investing in a mobile broadband backup or taking out a plan with a provider like Telstra or Vodafone since they have 4G mobile backup built into their modems.
Step #2: Check your tech
If there isn't a network outage in your area, then you know the outage is just a problem for you. It's time to run through the devices involved to see what can be done.
See if it's an isolated problem. Try connecting to the network from multiple devices and see if just one of them is having issues. For example, if your laptop can't reach the NBN but your phone can, the problem is likely with your laptop. Try restarting it as a first port of call, or move on to Step 3 if that doesn't fix it.
Restart your modem and router. Restarting devices to fix them is a classic solution that solves a surprising number of tech issues. Restarting your modem and router can clear caches or purge errors that are preventing them from working properly.
If these super simple solutions don't do it, it's time to do the final step.
Step #3: Call tech support
Once you've established that you've run into a more serious problem, it's worth bringing in technical support. Ring your provider or contact them online and let them know what issue you're experiencing.
You'll probably have to talk it through with their technical support, who can hopefully help you with your problem.
What causes network outages?
There are plenty of reasons that you might experience a network outage. Here are the main ones:
Network congestion. Heavy loads upon a network can cause it to falter or fail. Too many people online at once can overload the network and cause serious problems for some or all users.
Natural events. Rain might breach underground cables or wind could bring a signal pole or tree crashing down. This kind of damage will need to be repaired by professional maintenance teams.
Old tech. Out-of-date hardware can be incompatible with newer networks.
Poor installation. If something wasn't set up right or the wrong cable was plugged into a socket, your connection could be unreliable or simply not work at all.
Can I still make calls during an Internet outage?
In most cases, no. Since home phone signals are sent via NBN cables once the NBN has been installed, they won't function when there's either an Internet outage or a power blackout. If you've retained your old copper telephone lines, you can still make a call in a blackout so long as your home phone doesn't rely upon mains power.
Customers with a fibre to the premises NBN connection can still make phone calls if they have a battery backup for their handset. Otherwise, you should rely upon a mobile phone to make calls when the NBN is down.
Is there any way to be more prepared in the event of an Internet outage?
While Internet outages are frustrating, there are ways you can stay connected when outages occur without relying on your mobile data.
4G backup. Some providers sell modems with their service that can switch to a 4G mobile backup when the NBN goes down. Some switch over automatically, while others may require you to contact your provider in event of an outage. Providers who offer unlimited 4G backup include Telstra, Optus and Vodafone. Tangerine Telecom's 4G backup will require an extra monthly charge and a more expensive modem than they sell by default.
Mobile broadband. Investing in your own extra mobile broadband plan can serve as an excellent source of backup data in event of an outage. They will attract their own fees and charges to set up and keep going, however.
Compensation
There's a chance that you could be entitled to compensation if your NBN outages last long enough or are frequent enough. According to the Australian Communications Consumer Action Network (ACCAN), you might apply for compensation if you can prove the outage caused you to lose money or be severely disadvantaged.
For example, if a customer with an Internet service experiences a week-long outage, they might be entitled to a couple of forms of compensation. This could include not only a week's worth of network fee reimbursement but also a fee for a loss incurred. The customer may even be entitled to a replacement service at the expense of the telecommunications company.
---
Latest broadband news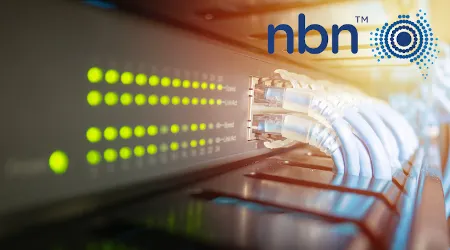 Internet access is now guaranteed for all Australians, with new minimum NBN speeds put into place. Read more…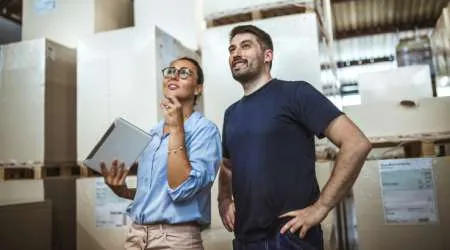 SPONSORED: From upload speeds to service levels, check the details before you get your business connected. Read more…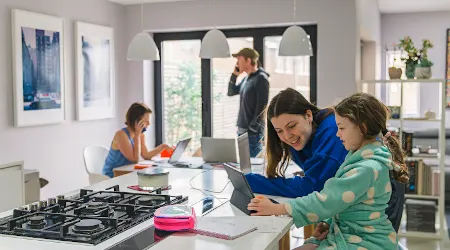 NBN 250 plans are now priced more affordably than ever thanks to NBN Co - but is it worth the upgrade? Read more…
Related Posts
Lower your household bills